The Bianchi Oltre XR4 with which Roglic won La Vuelta 2020
The Slovenian Primoz Roglic has become the brand new winner of La Vuelta a España 2020. The Jumbo cyclist already knew what it was like to win in Spain, and he has reissued his title showing himself to be very strong and finding Richard Carapaz as the only rival who has really stood up to him. And he has done all this on a Bianchi Oltre XR4.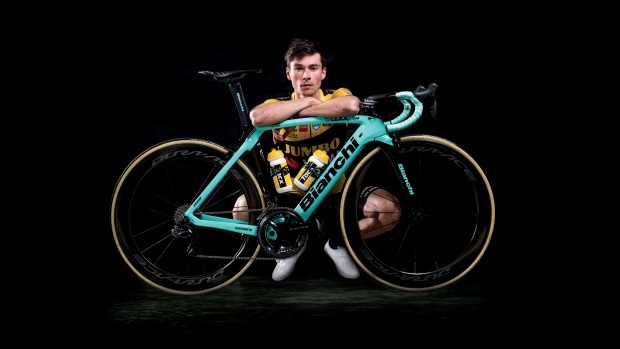 Roglic's Bianchi Oltre XR4
If we talk about the types of bicycles that exist, with Roglic's Bianchi Oltre XR4 an exception must be made. Because it is not so common to use such an aerodynamic bike for all types of terrain.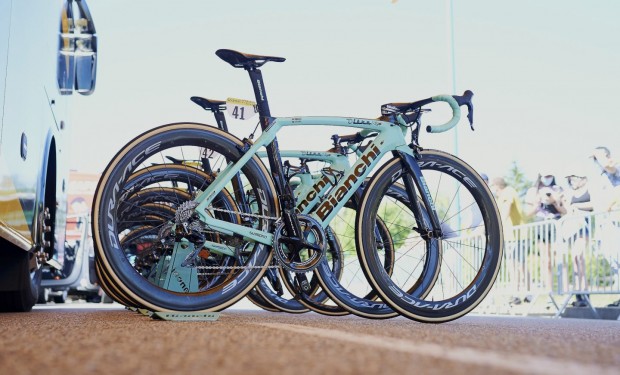 From Bianchi they assure that this factor does not alter at all their performance in other facets. In fact, it incorporates what the manufacturer calls the Bianchi CV, to cancel vibrations and improve control, partly supplying the wide surface area exposed to the side wind. In fact, they claim that it reduces up to 80% of road vibrations thanks to a material they integrate with carbon.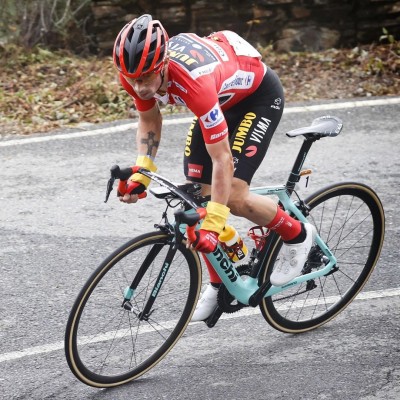 Roglic's Bianchi Oltre XR4 has used computational fluid dynamics to polish its design, to improve a very well worked frame, also aesthetically of course. In addition, its aero key extends from end to end. The handlebars start a line that plays with the wind, with no wires in between.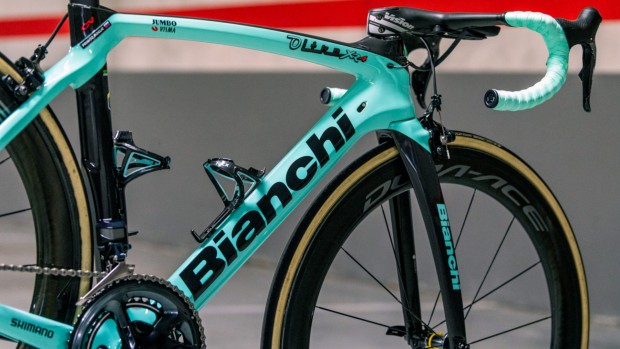 It mounts Shimano Dura ACE and wheels also from the Japanese manufacturer, Dura ACE as well. Power Vision. And it retains the characteristic Bianchi colour, with no yellow for Jumbo or any other colour for anyone. It is their signature, and with it they live and die.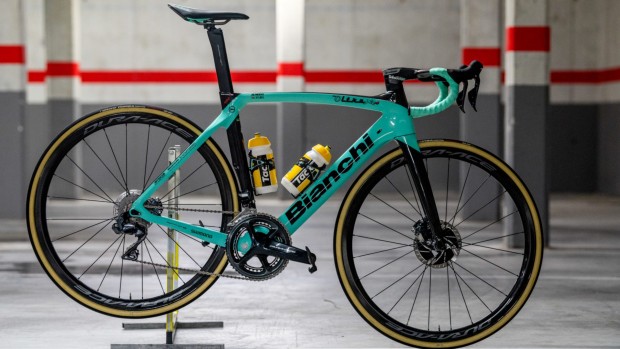 A great closing for Roglic's Bianchi Oltre XR4
The pity is that we won't see Roglic on the Bianchi Oltre XR4 anymore. Or at least for the time being. Because the Jumbo Visma had already announced months before that this was the last season with Bianchi. Next season, they will be riding with Cervélo.
Roglic gets the best and the worst of cycling. His greatest achievements, his victories, among which this double in the Tour of Spain on his Bianchi Oltre XR4 stands out, but also his defeats, by far the most bitter being the one in the last Tour de France 2020, which he missed by seconds in the last time trial at La Planche.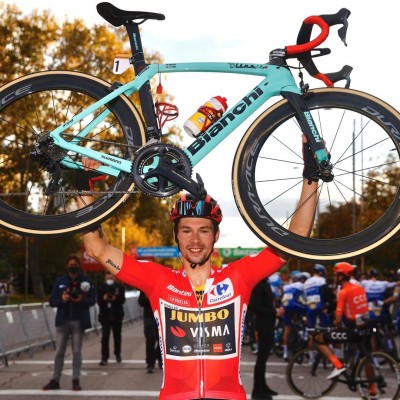 Roglic, a specialist in time trials, saw his compatriot Tadej Pogacar overtake him in the final moment. Pogacar, whose Colnago we have already analysed, avoided a perfect résumé between Roglic and the Bianchi Oltre XR4.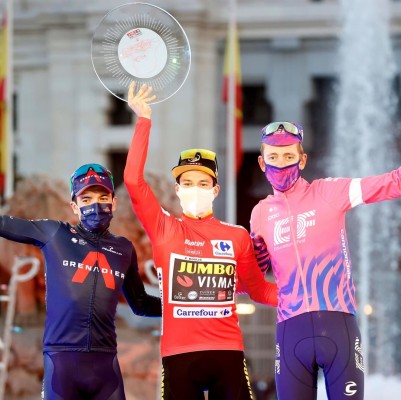 In any case, a Bianchi Oltre XR4 which is a great bike, which is beautiful and which is already part of that pantheon of great bikes in the history of this sport.