Adidas launches its first cycling shoes in 15 years
Adidas' legendary three stripes are back in a cycling shoe 15 years later. Under the simple name of The Road, Adidas introduces a laced road shoe with one of the sport's most iconic silhouettes.
Adidas launches new cycling shoes after 15 years
Due to the aesthetics, range and price of these new Adidas cycling shoes, there is no doubt that the brand wants to reach as many people as possible. This is a mid-range road cycling shoe made largely from recycled materials and in the presentation statement Adidas emphasises that these shoes are aimed at cyclists who are not only motivated by the pursuit of elite performance. It seems to be a model that balances comfort and performance but with its aesthetics it becomes an instant object of desire for many.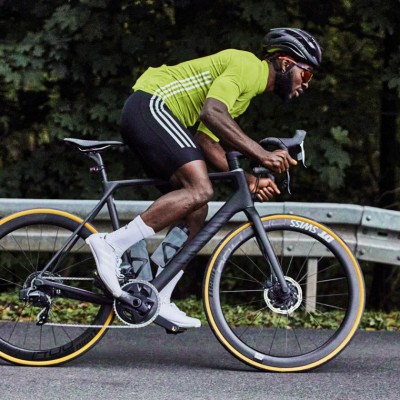 The upper part is made of Primegreen, a combination of high-performance recycled materials, the 3 side strips and the heel area are reflective, and the sole is also made of recycled material and reinforced with fibreglass for greater stiffness.
Traditional last
Lace closure and flexible tongue
Primeweave seamless top with TPU reinforcements
Transpirable design created to offer greater stability 
Internal heel stabilizer
Nylon-glass composite plate
Synthetic sole compatible with three-bolt cleats
Colour: available in black or white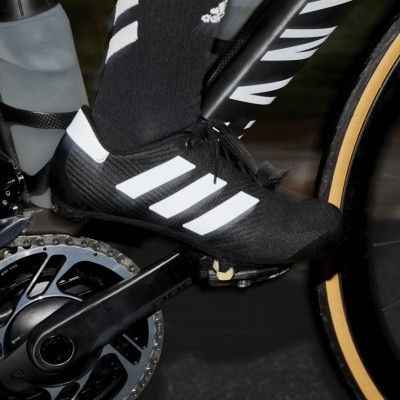 Regarding the weight or stiffness, we can't find anything yet among their specifications, but we imagine that they will not be values that stand out for either good or bad given the use to which they are directed, training and routes where the competition is totally left aside.
The price of these Adidas cycling shoes is 150€ and although you can already see them on the website they may not be available immediately.