The 10 fastest bikes of the Nove Mesto World Cup 2022
It is very interesting to see how in a matter of a few years new brands have reached the top of the XCO World Cup, and with this review of the bikes on the podium in Nove Mesto it is clear that there are more and more options with which to race and win.
Hard rooty uphills, rock garden, downhills with consecutive jumps and pump track are just some of the ingredients of the Nove Mesto World Cup circuit. A perfect track to push your equipment to the limit and test which models and innovations can have an advantage in competition.
Mondraker does not get off the podium in the World Cup 
5. Caroline Bohé's Ghost Lector FS  (Ghost Factory Racing)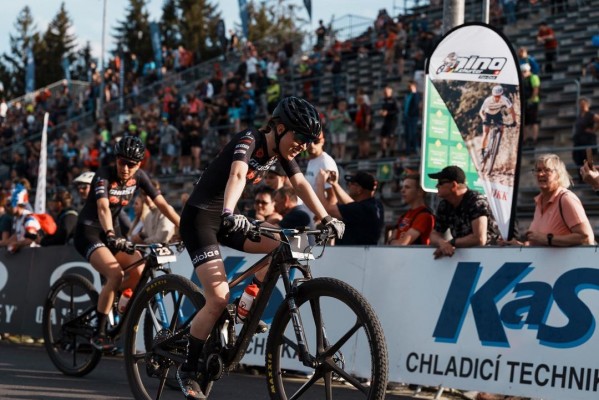 Ghost Lector FS
Rider: Caroline Bohé (DEN) - Danish XCO Champion
Groupset: SRAM XX1 AXS
Suspensions: RockShox SID
Wheels: Bike Ahead Biturbo RS
4. Jolanda Neff's Trek Supercaliber  (TREK FACTORY RACING XC)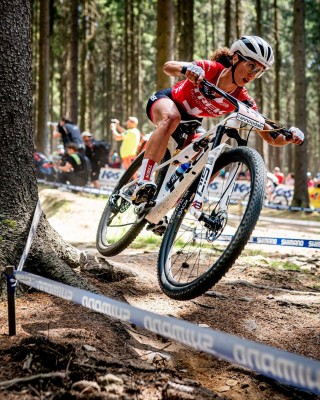 Trek Supercaliber
Rider: Jolanda Neff (SWI) - Current Olympic and Swiss XCO champion
Groupset: SRAM XX1 AXS
Suspensions: RockShox SID
3. Jenny Rissveds' Ibis Exie (TEAM 31 IBIS CYCLES)

Ibis Exie
Rider: Jenny Rissveds (SWE) - Swedish XCO Champion
Groupset: Shimano XTR 
Suspension: FOX Factory
2. Loana Lecomte's Canyon Lux -prototype- (CANYON CLLCTV)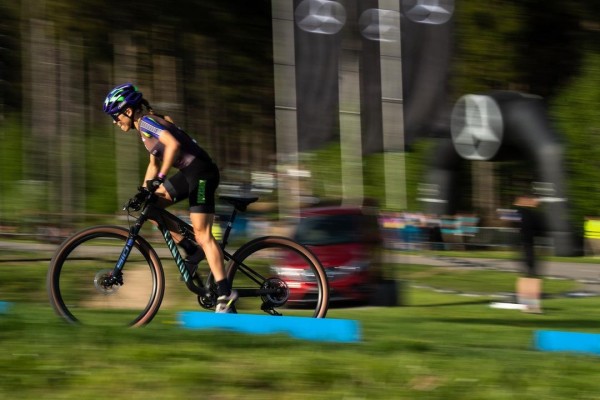 Canyon Lux (PROTOTYPE)
Rider: Lona Lecomte (FRA) - French XCO Champion
Groupset: SRAM AXS
Suspension: RockShox SID
1. Bec McConnell's Mondraker F Podium (PRIMAFLOR MONDRAKER GENUINS)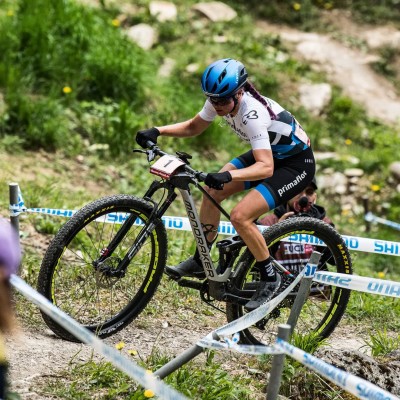 Mondraker F Podium
Rider: Bec McConnell (AUS) - Australian XCO Champion and current UCI Ranking and overall World Cup leader
Groupset: SRAM XX1 AXS
Suspension: RockShork SID
The 5 MTB of the fastest in Nove Mesto
5. Alan Hatherly's Cannondale Scalpel (Cannondale Factory Racing)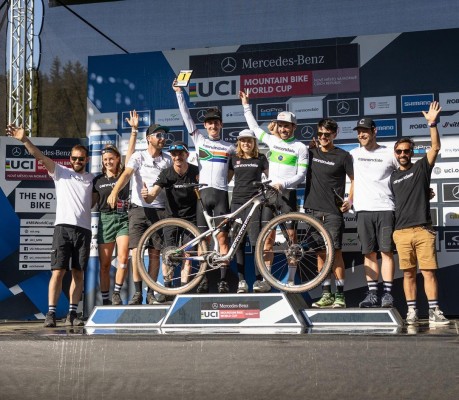 Rider: Alan Hatherly (RSA) - XCO Champion South Africa
Model: Cannondale Scalpel
Groupset: Shimano XTR
Suspensions:Lefty Ocho fork and Fox Float shock
4. Anton Cooper's Trek Supercaliber (Trek Factory Racing)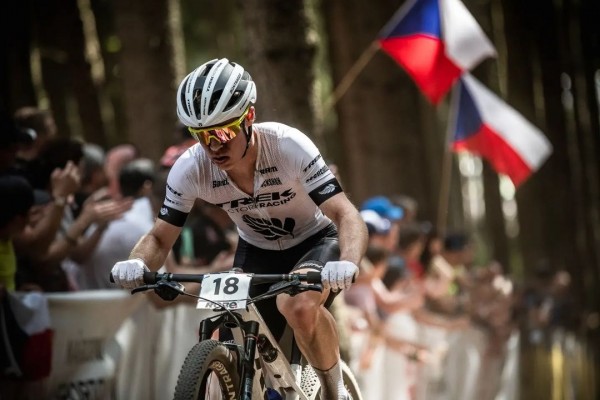 Trek Supercaliber
Rider: Anton Cooper (NZL) - New Zealand XCO Champion
Groupset: SRAM XX1 AXS
Suspensions: RockShox SID
3. Nino Schurter's SCOTT Spark 2022 (SCOTT-SRAM MTB RACING TEAM)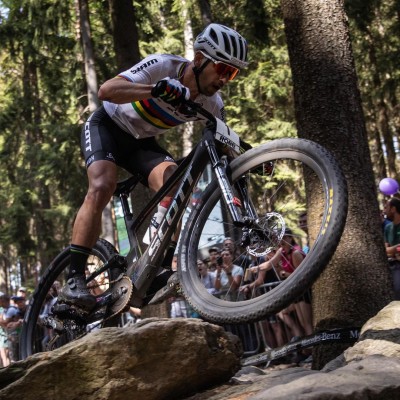 Rider: Nino Schurter (SWI) - XCO World Champion and current World Cup leader
Model: SCOTT Spark
Groupset: SRAM XX1 AXS
Suspensions: RockShox SID
2. Vlad Dascalu's Trek Supercaliber (TREK FACTORY RACING XC)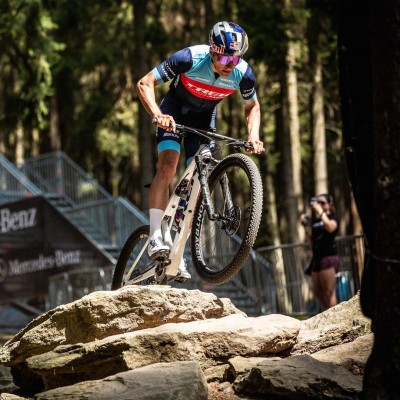 Rider: Vlad Dascalu (ROU) - XCO Champion of Romania
Model: Trek Supercaliber
Groupset: SRAM XX1 AXS
Suspensions: RockShox SID
1. Tom Pidcock's BMC Fourstroke with electronic suspension (INEOS Grenadier)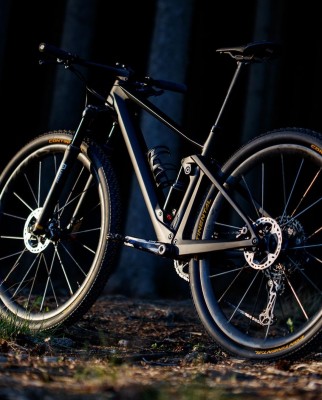 Rider: Thomas Pidcock (UK)
Model: BMC Fourstroke
Groupset: Shimano XTR
Suspensions: SR Suntour (electronic prototype)