Yanick explains the 'tricks' hidden in Schurter's Spark at the Cape Epic: Velcro bib, special tyres, tools, etc
Nino Schurter's personal mechanic, Yanick the Mechanic, has recorded a video for the Cape Epic organization in which he explains all the tricks hidden in Nino Schurter's SCOTT Spark for this edition. Beyond the setup, Yanick focuses on curiosities that we had not seen so far.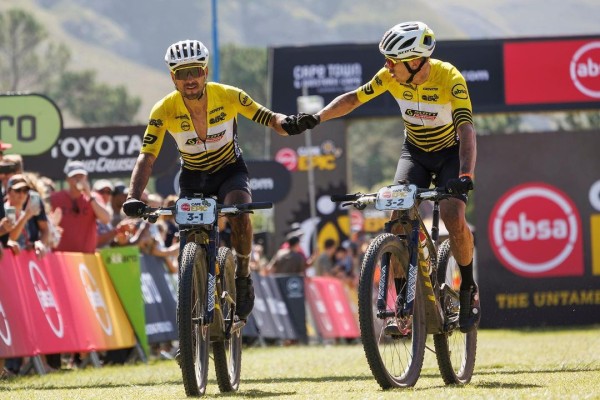 Yanick uncovers all the unseen details of Nino Schurter's Spark
As we said, Yanick has explained in detail some of the curiosities that are not easy to see with the naked eye. Below the video we leave you what we found most curious, but we can only recommend that you watch the whole video.
Among the things that have caught our attention, we can highlight how the bib has become a multi-tool and for example in the back they have built a small pocket where they keep a mini knife to cut the leftover piece of wick in case they have to repair a flat tyre. Or how this year they have decided to place the bib with Velcro so that in case of breakdown the race support team can give a bike to Nino or Andri and they only have to take off the bib and stick it on the new bike, something that was not possible until this year that the organization has changed the rules.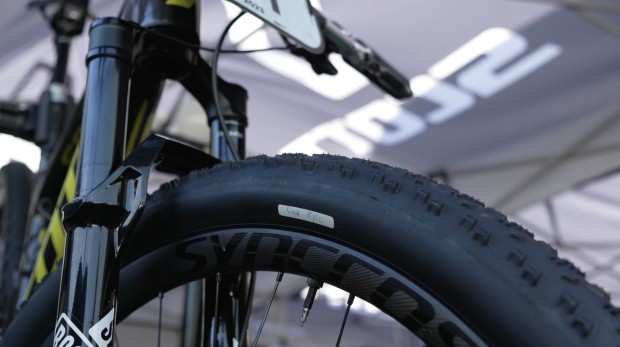 In addition, Yanick explains how Nino and Andri share the tools and spare parts so as not to duplicate them and so that between the two of them they carry everything they need. And he pays special attention to the new tyres they are using, a Maxxis Cape Epic (prototype).
In 2022, the SCOTT SRAM was out of the race because of the large number of flat tyres they suffered and that caused that even their manager had to explain that what was happening was just a matter of luck. But it seems that this year they didn't want to depend on that "luck" and together with Maxxis they have developed a special tyre for this race.
Full setup of Nino Schurter's SCOTT Spark for the Cape Epic 2023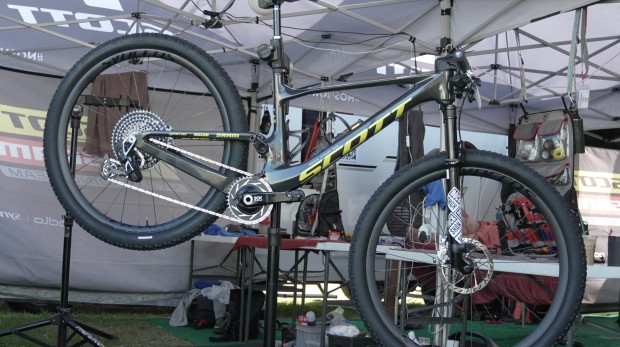 Frame: SCOTT SPARK RC CARBON HMX SL CUSTOM
Fork: ROCKSHOX SID 120mm (prototype)
Rear shock: ROCKSHOX NUDE 5 RLC3 TRUNNION
Remote control: TECNOLOGÍA SCOTT TWINLOC 2, 3 SUSPENSION MODES
Handlebar: SYNCROS FRASER IC SL WC / -40° / 90MM / 700MM
Saddle: SYNCROS TOFINO REGULAR SL CHANNEL
Seatpost: RockShox Reverb
Grips: ESPUMA SYNCROS
Pedals: HT COMPONENTS M2
Drivetrain: SRAM Eagle Transmission XX SL
Brakes: SRAM LEVEL Stealth ULTIMATE
Wheels: SYNCROS SILVERTON 1.0 -30MM, 29"
Tyres: MAXXIS Cape Epic Prototype