Who will be the new SCOTT SRAM MTB Racing signing?
Mountain bike teams continue to create buzz about their new signings and this time it's the turn of SCOTT SRAM MTB Racing. Who is behind the profile they just posted on their social media?
High expectations surrounding SCOTT SRAM's newest signing
In the midst of rumours and speculation we have tried to guess some of the signings and movements that will take place in the XCO World Cup grid for 2023, but SCOTT SRAM is one of the most difficult to guess.
At the end of the season, all the rumours were that Filippo Colombo and Martin Vidaurre would end up in the roster of the official SCOTT and SRAM team, but after the confirmation of Colombo's signing with Nibali's new road team and the almost certainty that Vidaurre will compete with Specialized, everything is once again up in the air.
The SCOTT SRAM team continues to function as a solid line-up that could continue unchanged, but their latest social media post has confirmed that there will be a new addition.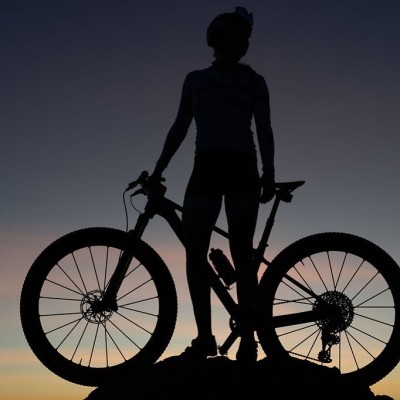 With the only information of a black silhouette, we could venture to say that who is hiding behind it is Kate Courtney herself with her new SCOTT Scale 2023, here you can see her custom model. Maybe this was a strategy to throw us off the scent until an official presentation is made, but it could also be a hint that the new signing will be female. Something that few of us had counted on and that would make a lot of sense to try to support Courtney and help her to get out of the situation she has been stuck in for some seasons now.
However, we have to admit that we don't have any names yet and that it is still a real mystery who will be the next rider to wear the SCOTT SRAM colours. In a few weeks we will know.