Colombo confirms his signing with Q36.5 Pro Cycling Team
A few days ago we saw how the road team Q36.5 Pro Cycling Team included mountain biker Filippo Colombo in its roster for next year. Something that Colombo himself has just confirmed, but that has left many doubts about how his next season will be.
Filippo Colombo announces his move to Q36.5 Pro Cycling Team
The former BMC mountain biker has just shared the following announcement on his social networks:

I'm really happy to join the Q36.5 Pro Cycling Team for the road races next year. The values of this team in and out of the sport are amazing and I'm just proud to be part of it.
Next year's MTB calendar will allow me to race, especially in spring, in many road races. This will help me to get nice new experiences and, hopefully, some fast legs for the World Cups.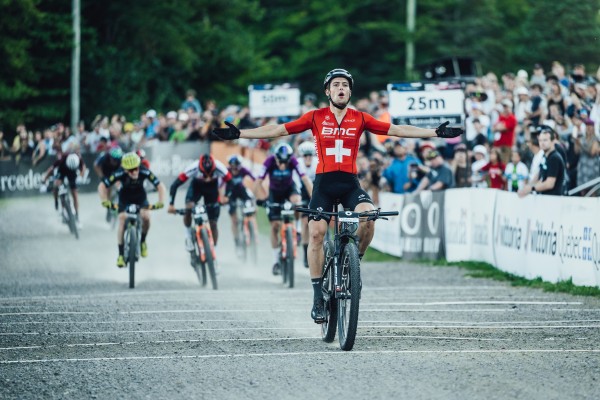 Far from clearing up any doubts, Colombo's announcement seems to indicate that he will continue to focus on MTB for next season and will use road racing as training between the breaks in the 2023 XCO World Cup calendar. But it is unclear whether he will race in two different teams, one for road and one for MTB, or will wear the colours of the Q36.5 Pro Cycling Team in both disciplines. Some rumours had Colombo in the SCOTT SRAM team.
We hope that in the coming weeks, the Swiss rider will give more clues about his 2023 calendar and confirm whether this signing will mean the arrival of a new team in the XCO World Cup.