Van der Poel's extraordinary numbers to win the Strade Bianche
Van der Poel's victory at Strade Bianche last weekend will certainly make history in the sport, but it still occupies much of the commentary among amateur and professional cyclists alike. And just so it doesn't end, Alpecin-Fenix itself has just shared the Dutch genius's impressive numbers during the race and the explosive attack that will stick in many of our memories forever.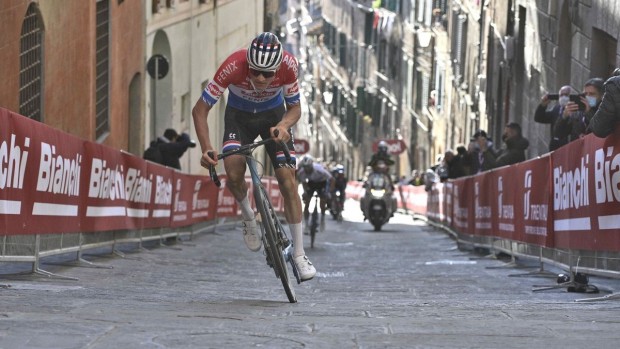 Van der Poel's numbers to win Strade Bianche 2021
With the current World Champion Julian Alaphilippe and Tour de France champion Egan Bernal behind him, Mathieu Van der Poel launched an historic attack on the Santa Caterina ramp that surprised the world. But far from the spectacular photographs and videos of the instant, there are facts that help to understand the heroic achievement.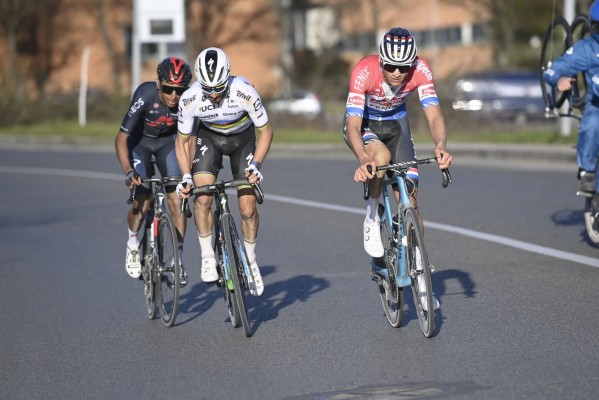 Mathieu Van der Poel took 4:45:55 to complete the 186km course with an average power of 389 watts. But this average increased in the last hour and a half where he rode 60km at 438 watts. And if we zoom in further and get to the decisive moment of the race, we discover that the final attack on the ramp of Santa Caterina, Siena, lasted 20 seconds in which he moved an average power of 1005 watts and peaked at over 1300 watts.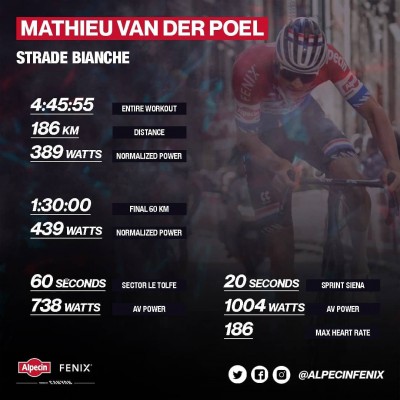 As we say, this kind of data is not as spectacular as the actual videos and photographs of the moment, but it helps those who understand a little about these measurements to put into perspective what an extraordinary cyclist he really is.