The UCI announces the MTB calendar for 2022 with Brazil as the big new addition
The Union Cycliste Internationale has just announced the mountain bike calendar for the 2022 season, both XCO and DH modalities already have dates and venues for the 9 World Cup events, 8 in the case of downhill, which will take the best riders around the planet and that comes with the inclusion of a race in Brazil as the main novelty.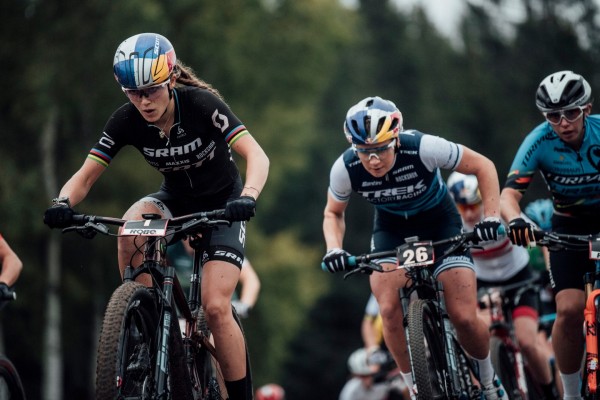 MTB Calendar 2022
Brazil is one of the countries with the largest number of mountain bike fans in general and XCO in particular, and there is no doubt that Henrique Avancini, current No. 1 in the UCI ranking, has much of the responsibility for this. That is why the UCI has decided to include a World Cup event in the Brazilian city of Petrópolis for 2022, where Avancini will be the great host of the race.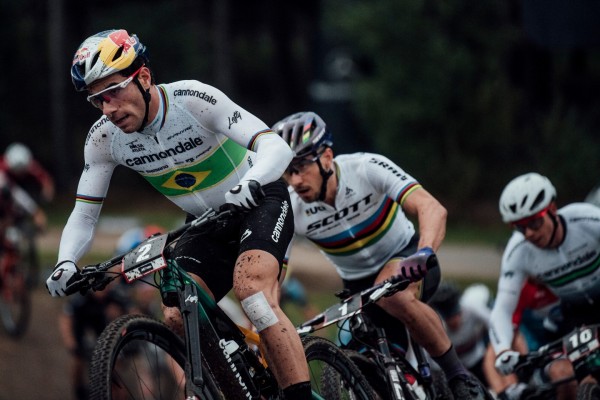 XCO/XCC World Cup Calendar 2022
08-10 April -  UCI MTB World Cup - XCO/XCC - Petropolis, Brazil 
06-08 May - UCI MTB World Cup - XCO/XCC -  Albstadt, Germany
13-15 May - UCI MTB World Cup - XCO/XCC -  Nove Mesto Na Morave, Czech Republic
10-12 June - UCI MTB World Cup - XCO/XCC/DHI - Leogang, Austria
08-10 July - UCI MTB World Cup - XCO/XCC/DHI - (To be confirmed)
15-17 July - UCI MTB World Cup - XCO/XCC/DHI - Vallnord, Andorra
29-31 July - UCI MTB World Cup - XCO/XCC/DHI - Snowshoe, USA
05-07 August - UCI MTB World Cup - XCO/XCC/DHI - Mont-Sainte-Anne, Canada
02-04 September - UCI MTB World Cup - XCO/XCC/DHI -  Val di Sole, Italy


DH World Cup Calendar 2022
26-27 March - UCI MTB World Cup DHI - Lourdes, France
21-22 May - UCI MTB World Cup DHI - Fort William, United Kingdom
10-12 June - UCI MTB World Cup - XCO/XCC/DHI - Leogang, Austria
08-10 July - UCI MTB World Cup - XCO/XCC/DHI - (To be confirmed)
15-17 July - UCI MTB World Cup - XCO/XCC/DHI - Vallnord, Andorra
29-31 July - UCI MTB World Cup - XCO/XCC/DHI - Snowshoe, USA
05-07 August - UCI MTB World Cup - XCO/XCC/DHI - Mont-Sainte-Anne, Canada
02-04 September - UCI MTB World Cup - XCO/XCC/DHI -  Val di Sole, Italy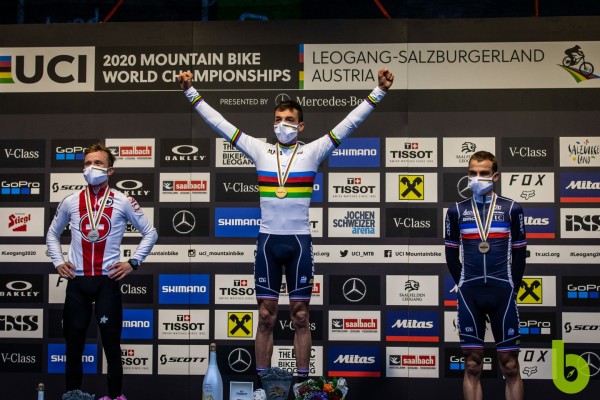 2022 XCO/DH World Championships
24-28 August - UCI MTB World Championships - XCO/XCR/DHI/Team Relay - Les Gets, France
2022 XCM World Championships
17-18 September - UCI MTB MARATHON World Championships - XCM - Haderslev, Denmark