Jason Osborne and Ashleigh Moolman Pasio are the first ever UCI cycling eSports World Champions
The UCI eSport Cycling World Championships are now a reality. The German Jason Osborne and the South African Ashleigh Moolman Pasio have just made history by winning the first UCI eSport World Championship. A competition held in Watopia, which is not only a historical landmark for professional cycling, but also a great show.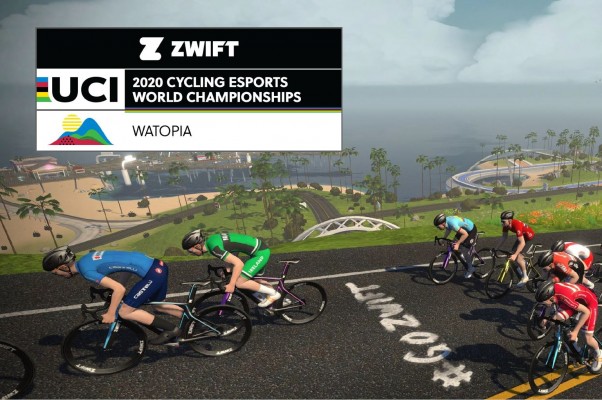 Ashleigh Moolman Pasio, first ever UCI Virtual Cycling World Champion

The women's race was the starting point for this Cycling eSports World Championship. An event where the South African Ashleigh Moolman Pasio celebrated her 35th birthday in the best possible way, taking the rainbow jersey and becoming World Champion. The South African cyclist attacked on the last climb of the Watopia circuit and took the victory ahead of road cycling stars such as Anne van der Breggen, Annemiek van Vleuten or Lisa Brennauer.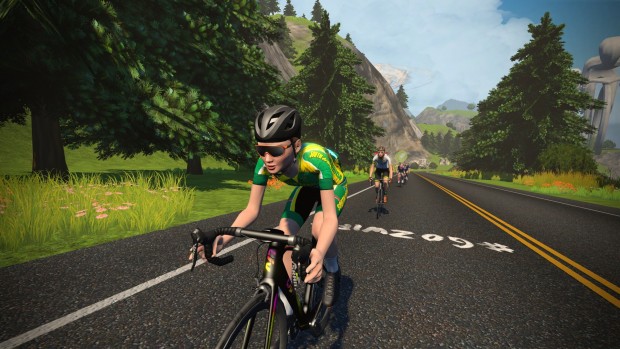 In the last 3 km of the race the Australian Sarah Gigante had an advantage of 15 seconds over her pursuers, but the last climb was decisive and the South African Moolman Pasio did not forgive leaving Gigante in second position and with the Swedish Cecilia Hansen closing the podium. 
Results 2020 Cycling eSports World Championships - Women's Race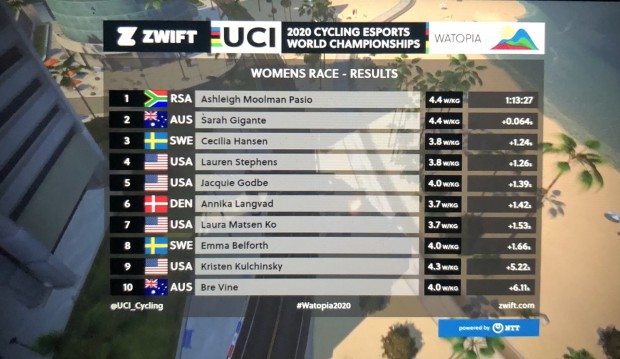 Jason Osborne wins the first virtual rainbow jersey in the history of cycling
The men's race started just one hour after the women's race with the same circuit and the same 50 km course and it has not been without its surprises either. In this race the winner was the German Jason Osborne. An athlete who had already been world champion in 2016 in rowing and who will participate in the 2021 Tokyo Olympic Games in that discipline.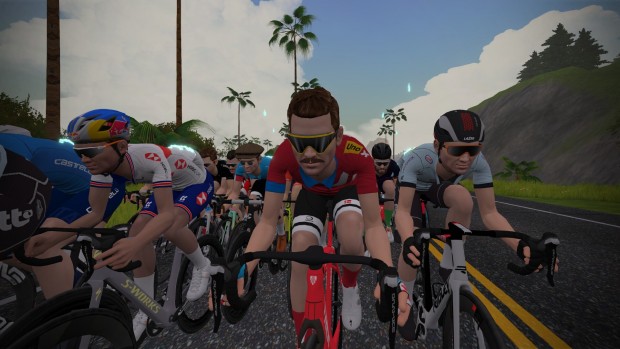 The German was ahead of professional cyclists such as Edvald Boasson Hagen from Norway, Victor Campenaerts from Belgium or the British Tom Pidcock and Max Stedman.
Pidcock even launched an attack 18 km to the end of the race that did not succeed and the group did not break until practically the very end where in the last climb Osborne stood out as the fastest crossing the finish line 1.74 seconds ahead of the Danishs Foldager second and Pedersen third closing the podium.  
Results 2020 Cycling eSports World Championships - Mens Race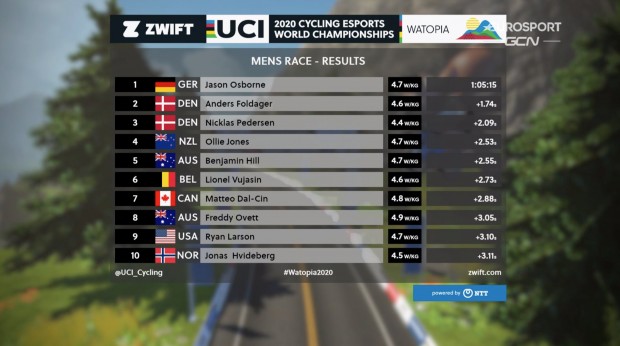 An event that can mark a before and after in the history of cycling and sport. Today, two athletes have become world champions without leaving their homes.