We tested the Giro Aether MIPS, a helmet above the rest
After a dozen routes with it, testing it and demanding it, we evaluated with that basis the Giro Aether MIPS, a helmet that is undoubtedly placed above the rest thanks to that particular and unique MIPS system. It is not like the rest, it is not a polycarbonate stuck to the cork with rubbers. It is two perfectly synchronised parts. These are the results of a December riding with the Giro Aether MIPS.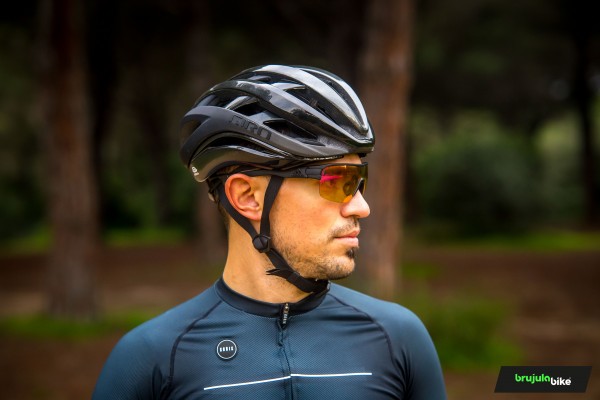 Giro Aether MIPS: a double dome that surpasses the rest
Renaissance art was born with the dome of the Cathedral of Florence. Why are we talking about this? Simple: the Giro Aether MIPS is a similar revolution in bicycle helmets. If that dome combined two domes so that it could be so huge and not fall down, this helmet combines like two helmets, two pieces that fit together in a single MIPS.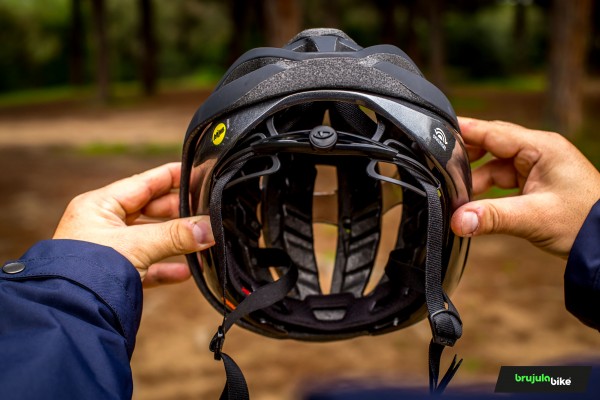 No plastic and four rubber, as many criticize this security system that we have talked a lot about here at Brújula Bike. Rather, the system is not appreciated, because it is integrated into the construction of the helmet itself. This makes it unique.
It has been a spectacular December for cycling. Little rainfall in the south of Spain and little wind. A very bearable cold in sunny hours. Weeks in which we have tested this masterpiece of cycling helmets, and this is our verdict, its strengths and weaknesses.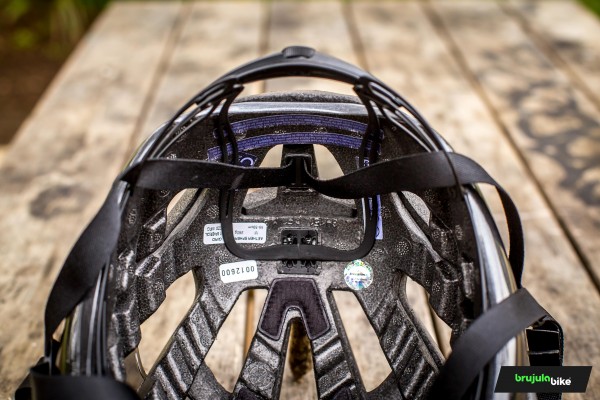 Strengths of the Giro Aether MIPS
We would have a good time praising the Giro Aether MIPS, but our mission is to be critical. Constructive, but critical. That's why we're going to write down its strengths first, but we'll close with a couple of notes that serve as elements to improve for the future.
We start with the analysis in our hands. It is here that we have been able to assess the MIPS incorporated in this Giro Aether, as fortunately we have not had to test it in any fall. But in that experience and testing it is already surprising: the double conjunction of this unique system, the first feeling it gave us is that it has a fairly sensitive response. We thought it would be more rigid, but no, it is very sensitive and with your own hands you can move that double shell and analyze how it works. At no time will you see rubbers, hooks, at no time it sticks. It goes like silk, really. This Spherical system is a revolution.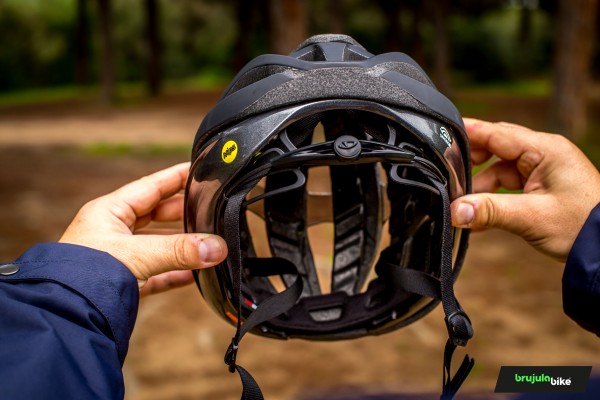 This already transmits a huge jump. We have been lucky enough to try dozens of helmets, with and without MIPS, and no other system has been so well designed, developed and advanced for us. Honestly, it's another level this MIPS of the Giro Aether. Whether or not the Giro has a patent, or whether it has been better understood with MIPS for its development is of no importance to us, the fact is that they have achieved something very special and that it transmits a security, technology and innovation that we at least did not know about until the appearance of this Aether.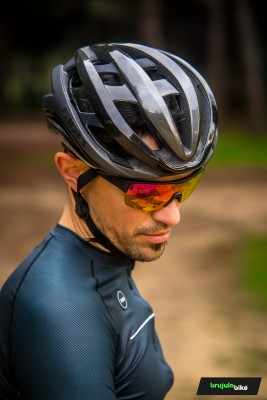 It is light. Particularly considering everything it incorporates. Making a double injection of polystyrene might make you think it would increase its weight, but nothing like that. It remains at a very logical weight, just like the rest of the high-end brands.
Already in our heads, we were pleasantly surprised by its comfort. Of course, this depends on two factors: the shape of your head and whether you wear the right size. But we have tried many helmets so as not to leave everything to chance. In our size, we have not felt pressure at any point, something that has happened to us on other occasions with other helmets. But the Giro Aether MIPS has adjusted perfectly and has not even left a noticeable mark after a couple of hours of cycling. It's great to forget about these inconveniences, these pressures. Another point in its own right.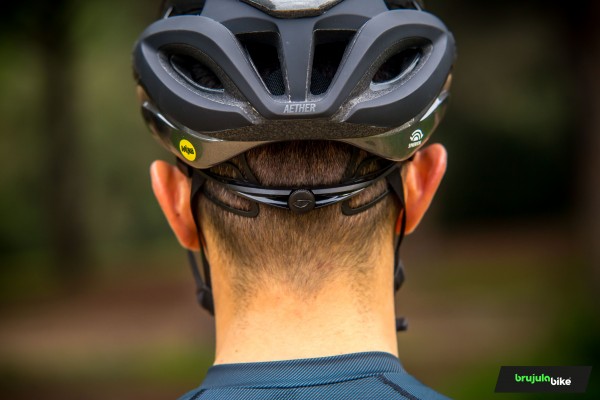 The aesthetic part is always complicated, because for tastes, colours. But it looks good, it does not bulge too much and that trend and identity of Giro, with those bands along that were born from the first bumpers, they contribute to it enough elegance and refinement. It looks good, in short.
But more important is its adjustment. The strap system is not so new: adjustment under the ears and on the chin. Easy and simple. The rear resistance is also quite nice, it is very wide, it picks up the head very well in this part of the occipital and being of such fine nerves, it allows a very good ventilation. Therefore: it fits easily and stays firm, even though the padding is quite thin.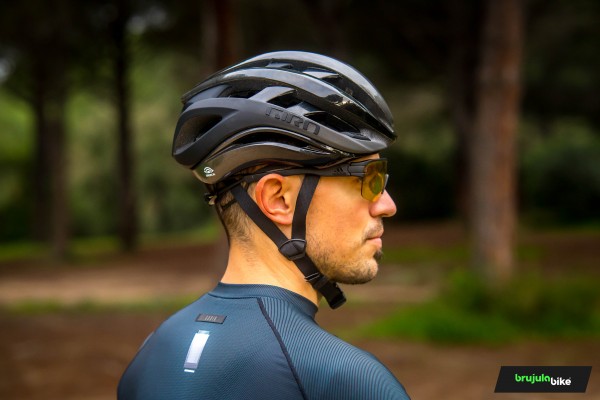 And this is the positive balance. It is a lot and very good. Without doubt the Giro Aether MIPS has surpassed the rest and has been a milestone in the design of bicycle helmets. Even the packaging, the box in which it comes, is well thought out: easy to open and close and you can see the helmet at all times.
But, it is essential to look for the weak points and possible improvements, although it is not easy in a top-of-the-range and high-priced helmet like this one. But there are some.
Aspects to be improved in the Giro Aether MIPS
Three quick notes that could be improved from the Giro Aether MIPS. Firstly, the finish can be made a little more precise. It is the parietal vertexes which give it a slightly flattened profile. It is true that lowering its thickness means reducing safety, because weak points can be created which are vulnerable to impact tests. But if anyone can improve it is Giro. A more powerful internal mesh could reduce these areas by a few millimetres.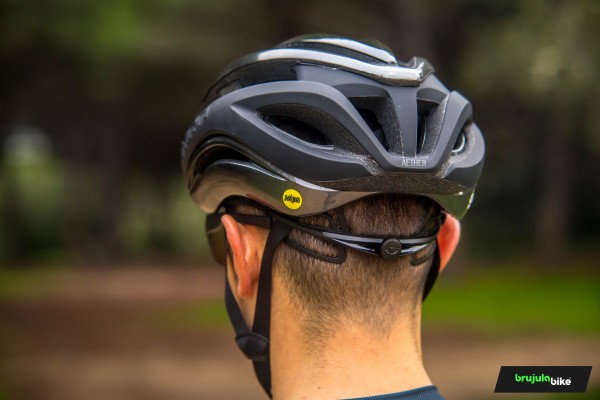 Perhaps the most obvious aspect that can be improved is the hook-up. Once you try the magnet buckles, everything looks rustic. It's true that they've started to be used mainly on triathlon helmets, to make transitions easier, but some cycling models are using them and it makes sense. They're safe, easy to put on and take off, and they add a touch of remarkable quality. Fastening your helmet with one hand in a second is a breakthrough, and this Giro Aether MIPS could incorporate something like this in the future to follow that line of innovation it has taken.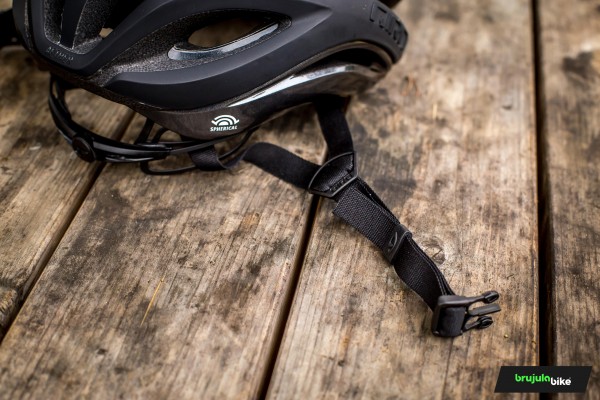 Finally, and this is already pure marketing: if we were Giro, we would also change the colour of the polystyrene (the cork) of both pieces. There is no need for a total difference, but there are injections of many colours. A grey and a black would be enough, but there are already white or even yellow ones. This contrast of colours, we insist as an image, would give more body to that unique MIPS. When you have the Aether MIPS in your hands and you move its MIPS, you see that it works but it is difficult to appreciate the degree and with this change of tone you would magnify the impression that it works.
A jewel that officially costs 300 dollars (about 240 euros), although it is possible to find some offers in shops and online. Thirteen colour combinations and three sizes. In short, an unbeatable helmet, with a very unique MIPS and a couple of points to polish.