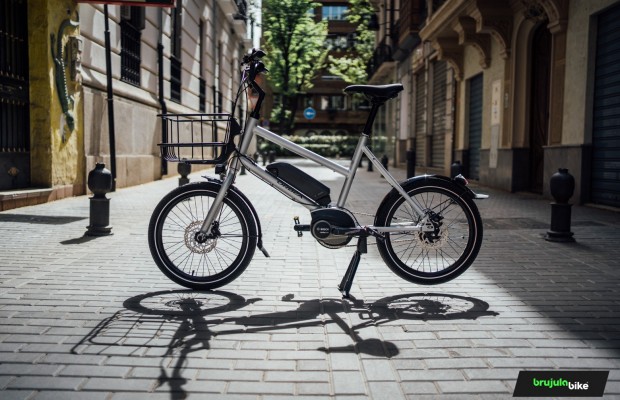 We test the Orbea Katu-E 30, a very smart urban e-Bike
The cycling boom is coming in the form of a shortage in mountain bike and road bike shops, but the truth is that the cycling revolution will be in the city. That's why we're interested in testing the most attractive options on the city bike market, and the Orbea Katu has always seemed to us to be a reference since it was introduced a few years ago.
We have spent several weeks riding the Orbea Katu-E 30 as our main urban vehicle and here are our impressions about it.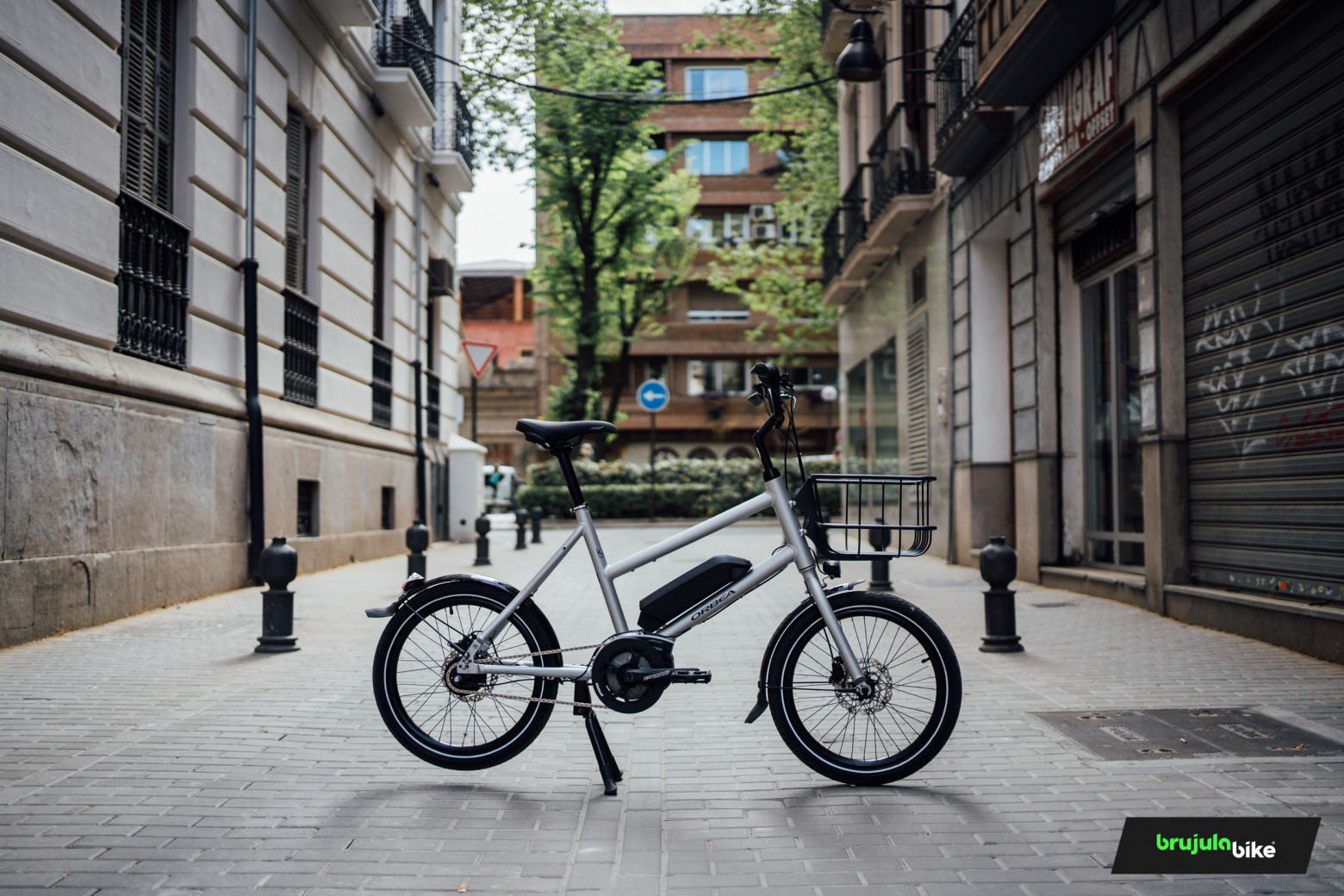 Orbea Katu-E 30, designed to be the perfect urban e-Bike
The Orbea Katu causes a strange attraction in most people who see it, they like it but can't quite explain why. And something similar happened to us until we understood its design and finally everything made sense when we rode it.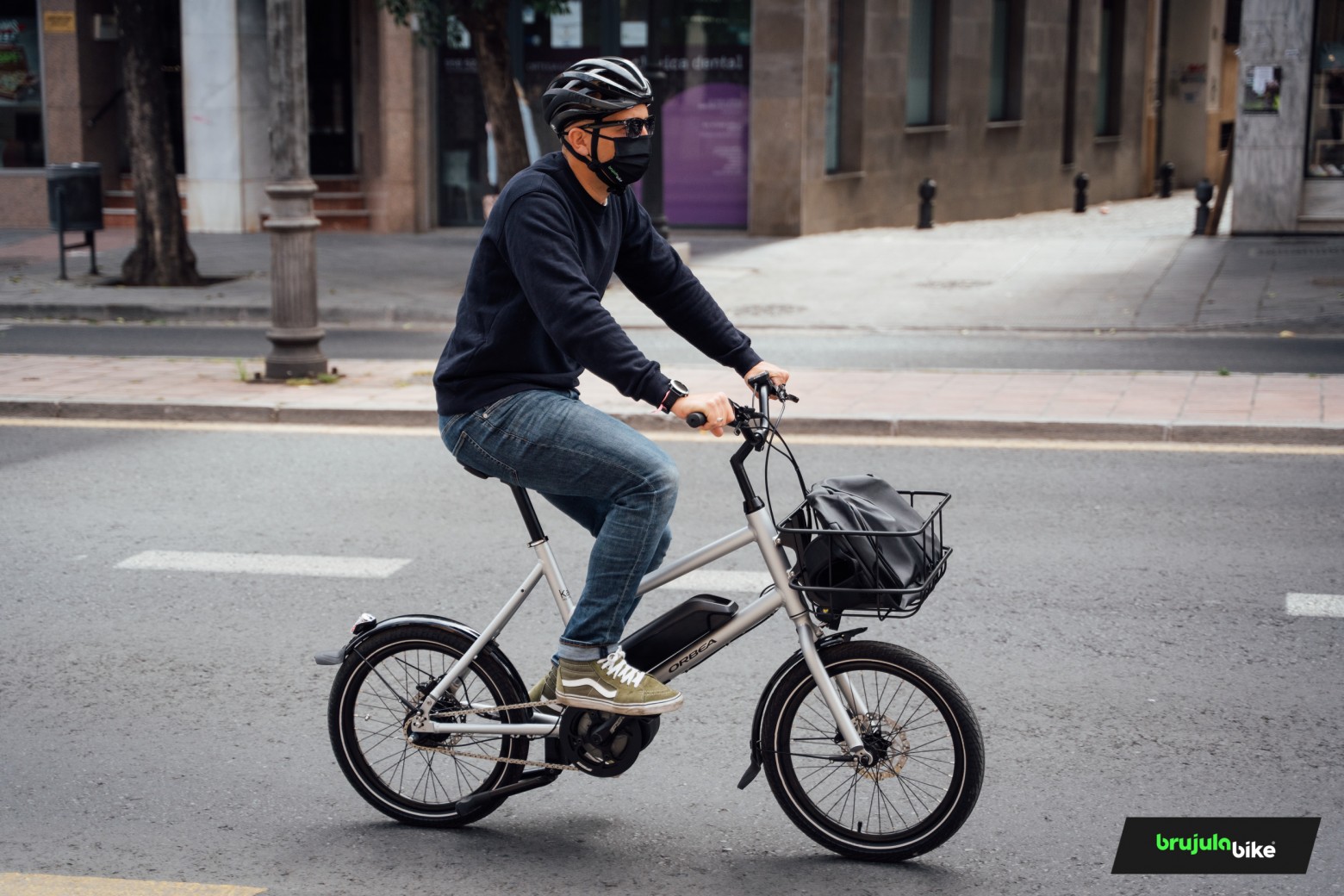 We have to say that the Orbea Katu has been much more present in the Orbea catalogue in previous years, when we could find both electric and unassisted models in a wide variety of colours, but currently it is only available in one model and two colours, the Orbea Katu-E 30. We are afraid that behind this drop in the number of versions are the current trends, sometimes without sense, but let's start from the beginning.
The Orbea Katu-E 30 is an electric city bike made of aluminium with 20" wheels, Bosch Active Line central motor, hub gears and BOSCH Performance 400Wh battery. And if this already gives us a pretty good idea of what kind of bike it is, the Orbea Katu is so committed to urban mobility that it only becomes clear when we understand its philosophy.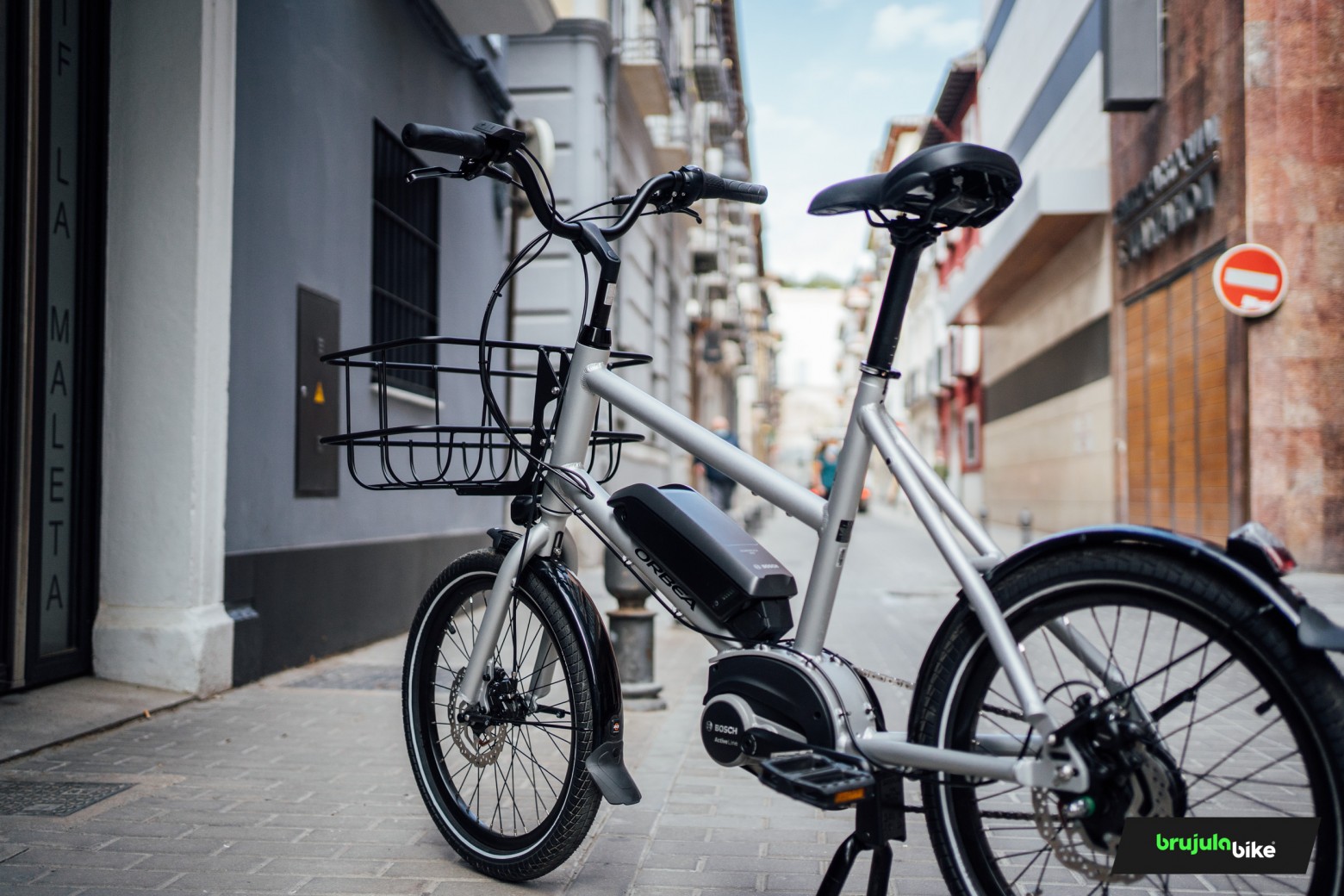 Its geometry offers a solid and robust bike built in the minimum possible way, and this is done to take up little space and consume as few resources as possible in its manufacture. The bike's commitment to its environment is total.
The 20" wheels make it easy to move around the city, but they also make it easy to get it up and down in lifts and stairs. Or if we are walking on the pavement and have to leave it parked on the street, it will be as unobtrusive as possible and will not take up space for pedestrians.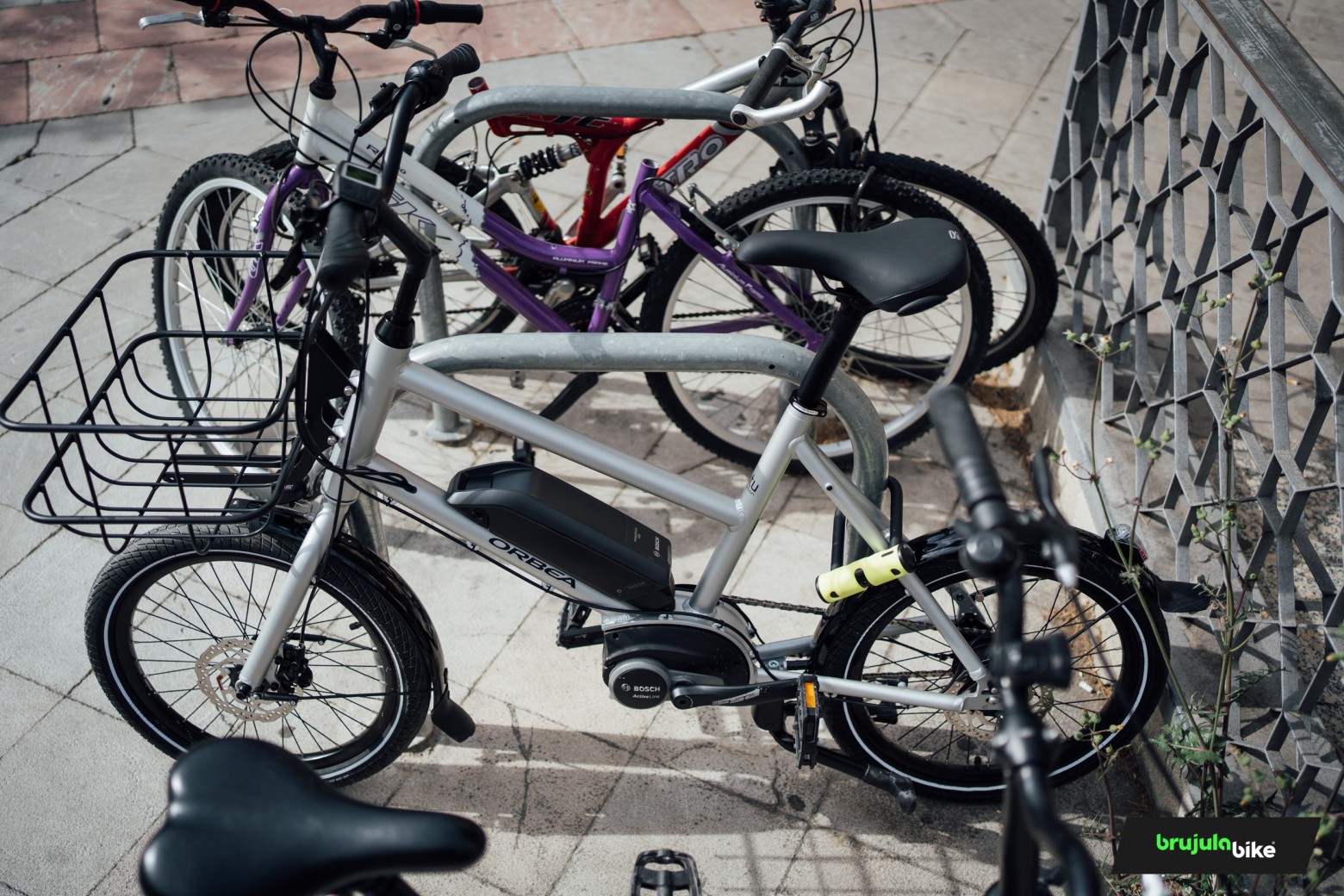 In addition, the position of the battery and the choice of a central motor were no accident either. Orbea has chosen them so that the weight is as centered as possible and it is easier to overcome obstacles such as going up or down a step in the easiest and most stable way possible.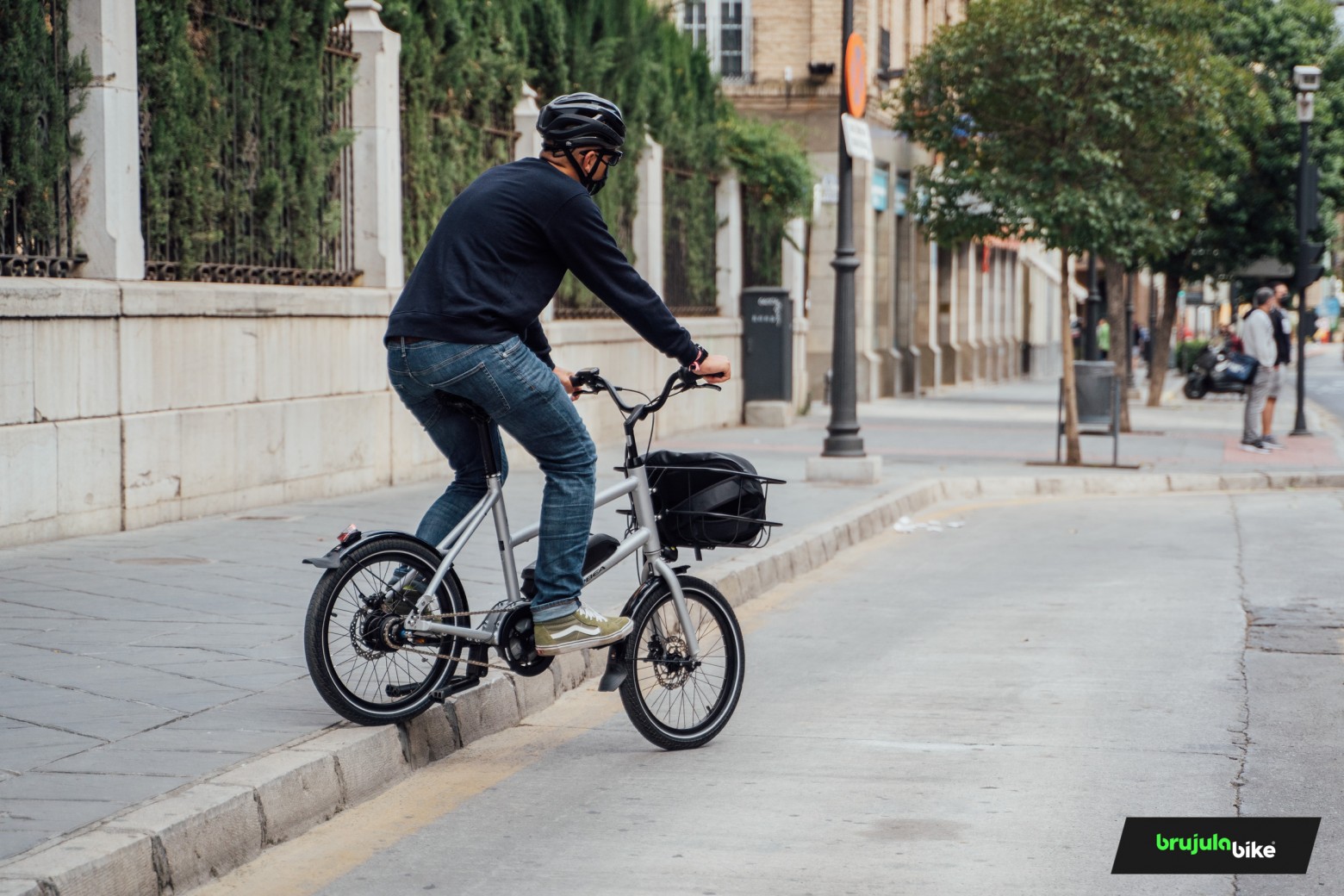 In terms of weight distribution, we can talk about another of the strong points of this electric bike, its load capacity. The Katu-E 30 is capable of carrying up to 30 kg distributed between its front basket, a rear accessory rack or even a rear child seat.
This transport capacity, along with its electric assistance, makes the Katu E-30 an urban vehicle capable of replacing the car or motorbike in a large part of everyday tasks, such as going shopping, travelling to work, school, university, gym, etc. or taking the children to class or other after-school activities.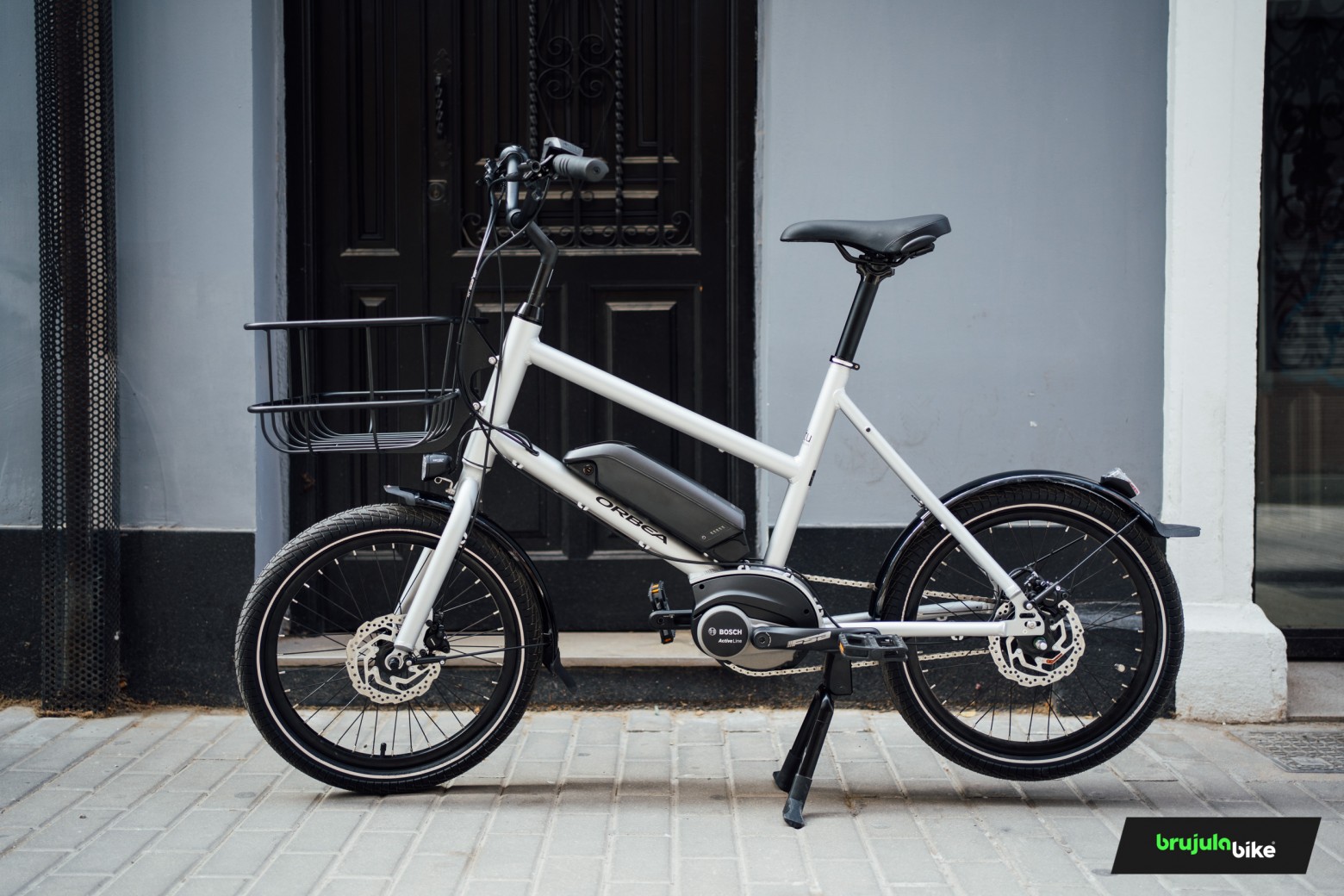 The Orbea Katu-E 30 has everything it needs
The standard equipment is so complete and accurate that you will only need a lock to start using it on a daily basis, in addition with it you won't have any size problem as there is only one and by adjusting the height of the saddle and handlebars this bike offers a range of sizes from 9 to 99 years old.
Starting with the accessory components, the Orbea Katu-E 30 includes mudguards, a centre stand, a handy high-volume front basket and integrated front and rear lights that can be switched on and off from the display. Although the front light is located above the fork and appears to be obscured by the front basket, it can be removed and installed in the basket itself by removing and installing a screw.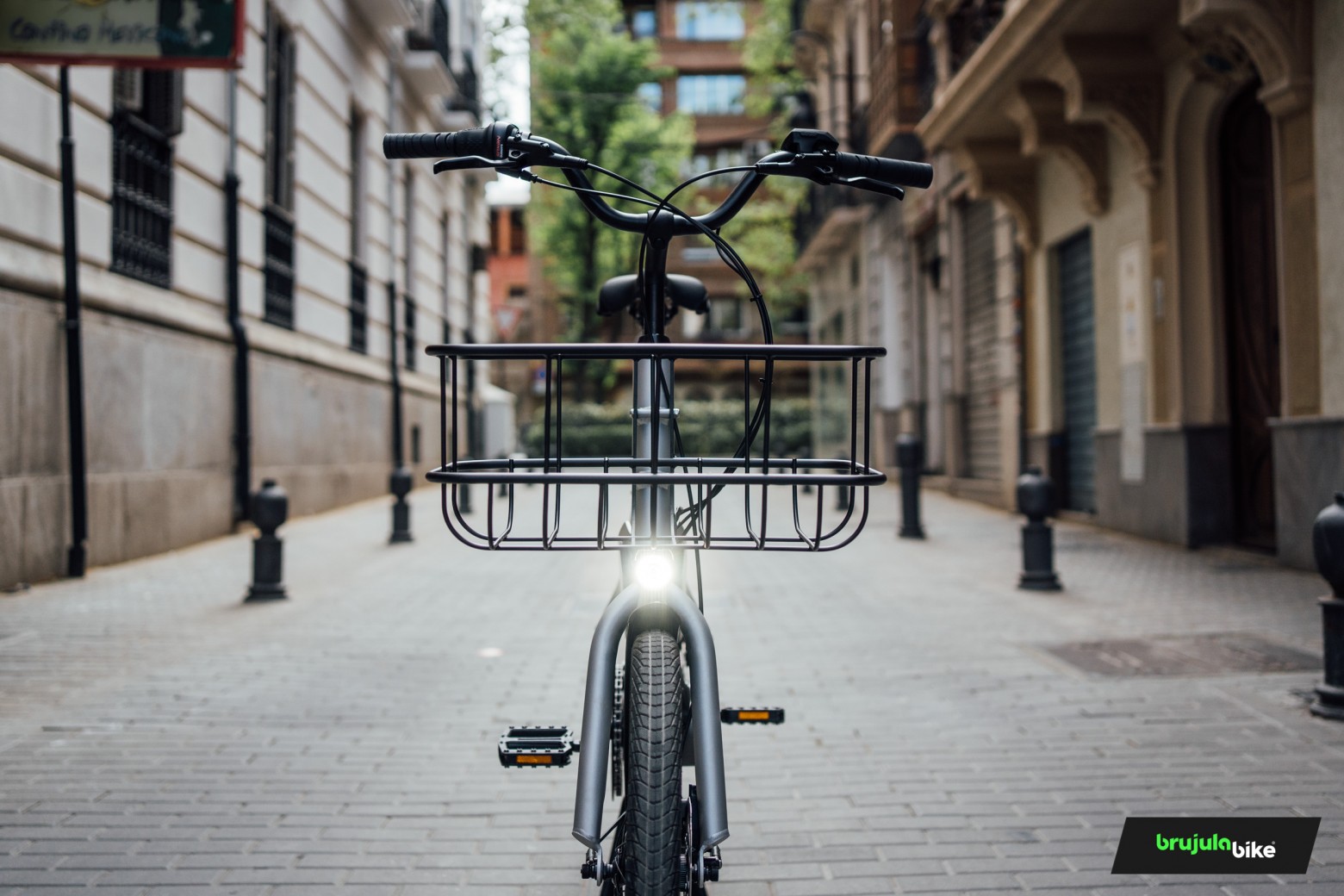 The drivetrain is a Shimano Nexus 8 internal gear system. Eight gears cover most city riding needs, but we found them a little soft, something that can be solved by simply changing the 18t external sprocket for a slightly smaller one, but that's up to you.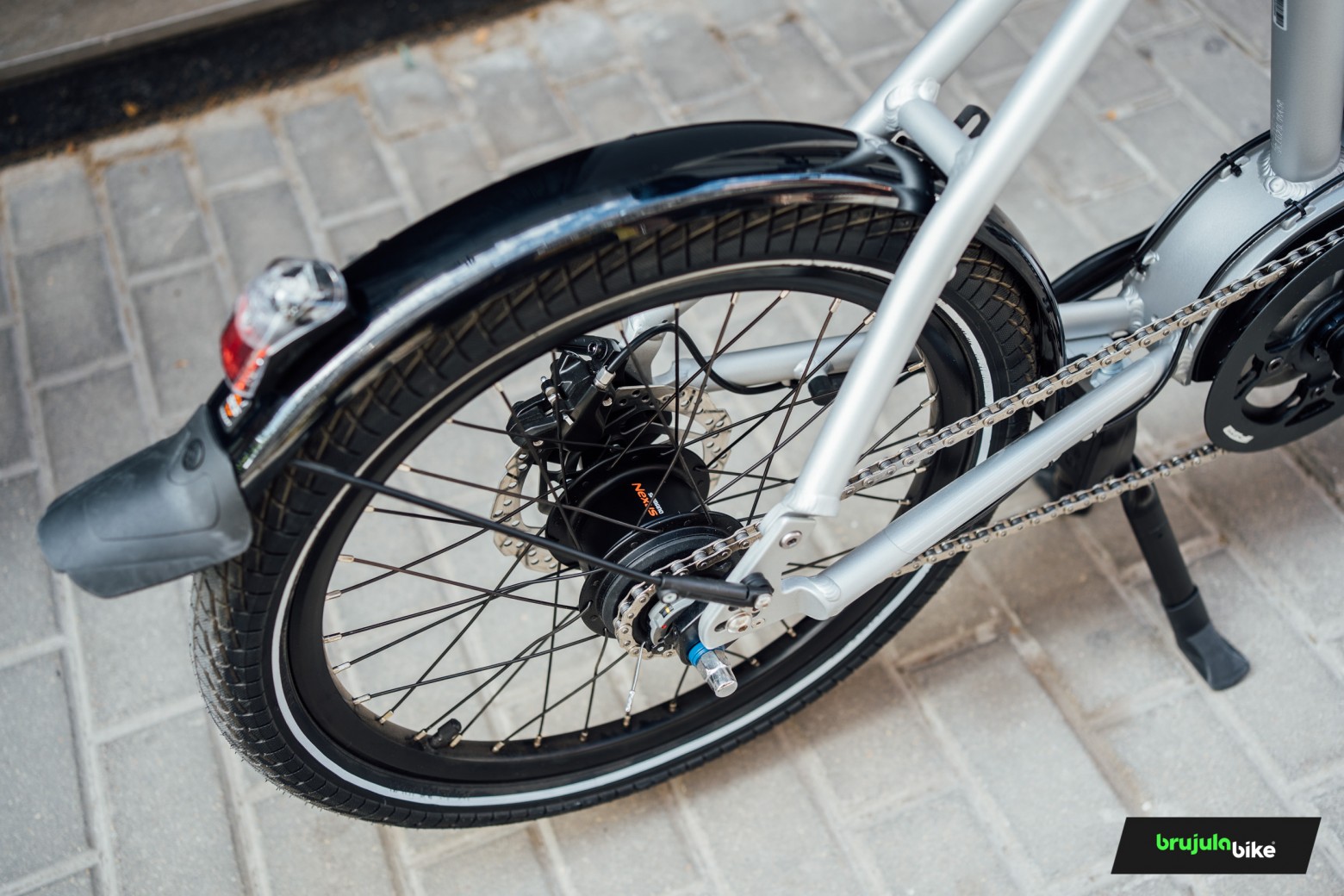 As you know, this type of hub shifter offers greater durability due to its protection against the elements and it can be used for shifting when stationary, for example at a red light. For city riding, this system is a real winner.
The Shimano MT200 Hydraulic Disc brakes might seem excessive on a bike of this size, but then again that would be mistaking this bike for a small bike. When the Katu is loaded, the discs have given us progressive, confident braking that's hard to ignore.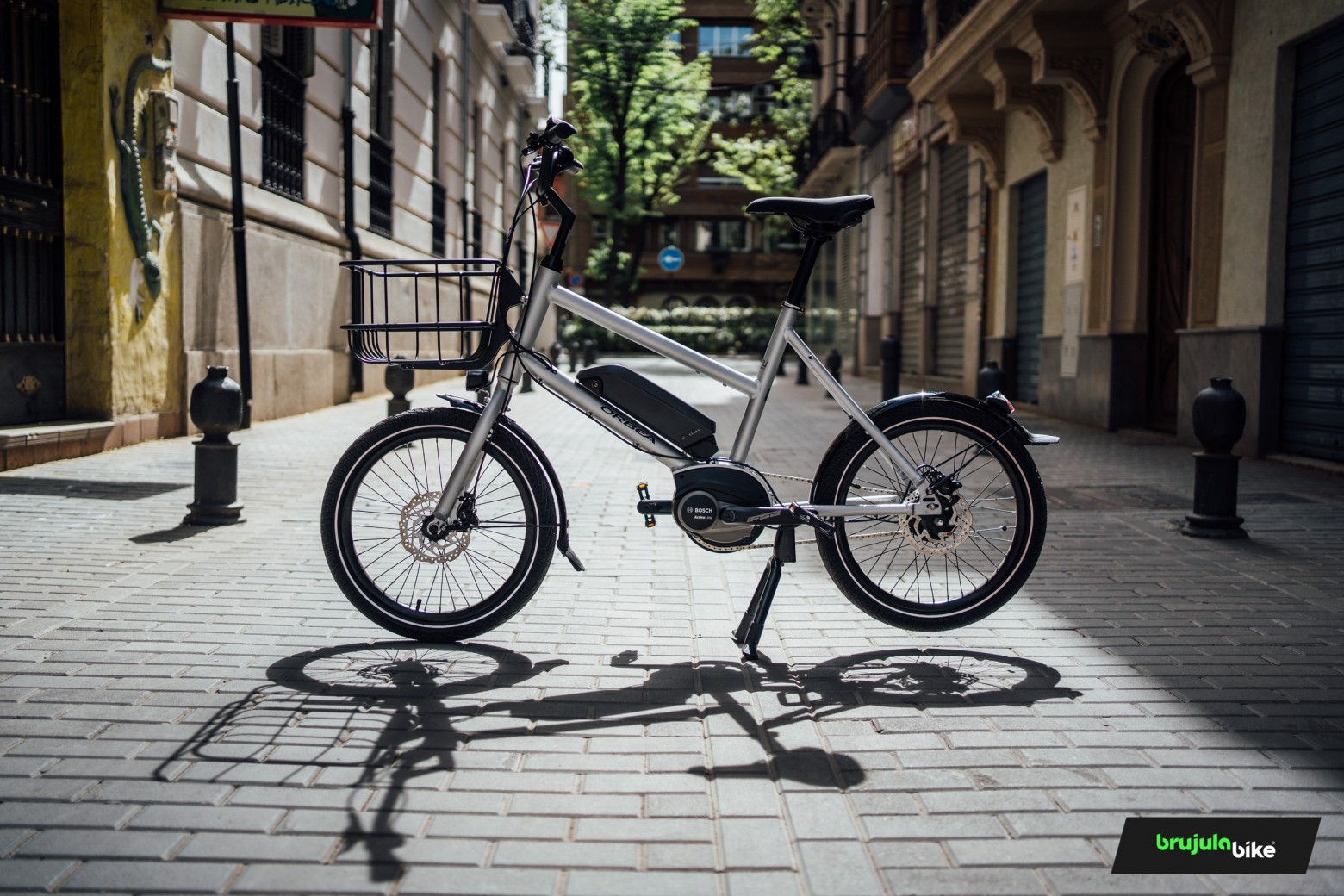 At the heart of the Katu E-30 is the Bosch Active Line motor with 400wh battery, a very powerful option that in our opinion performs exceptionally well on acceleration and climbs. Although this is a bike with electric assistance that could easily be used for intercity rides, we get more out of this assistance in situations where acceleration is crucial, such as at the exit of a traffic light, or on uphill climbs with a load.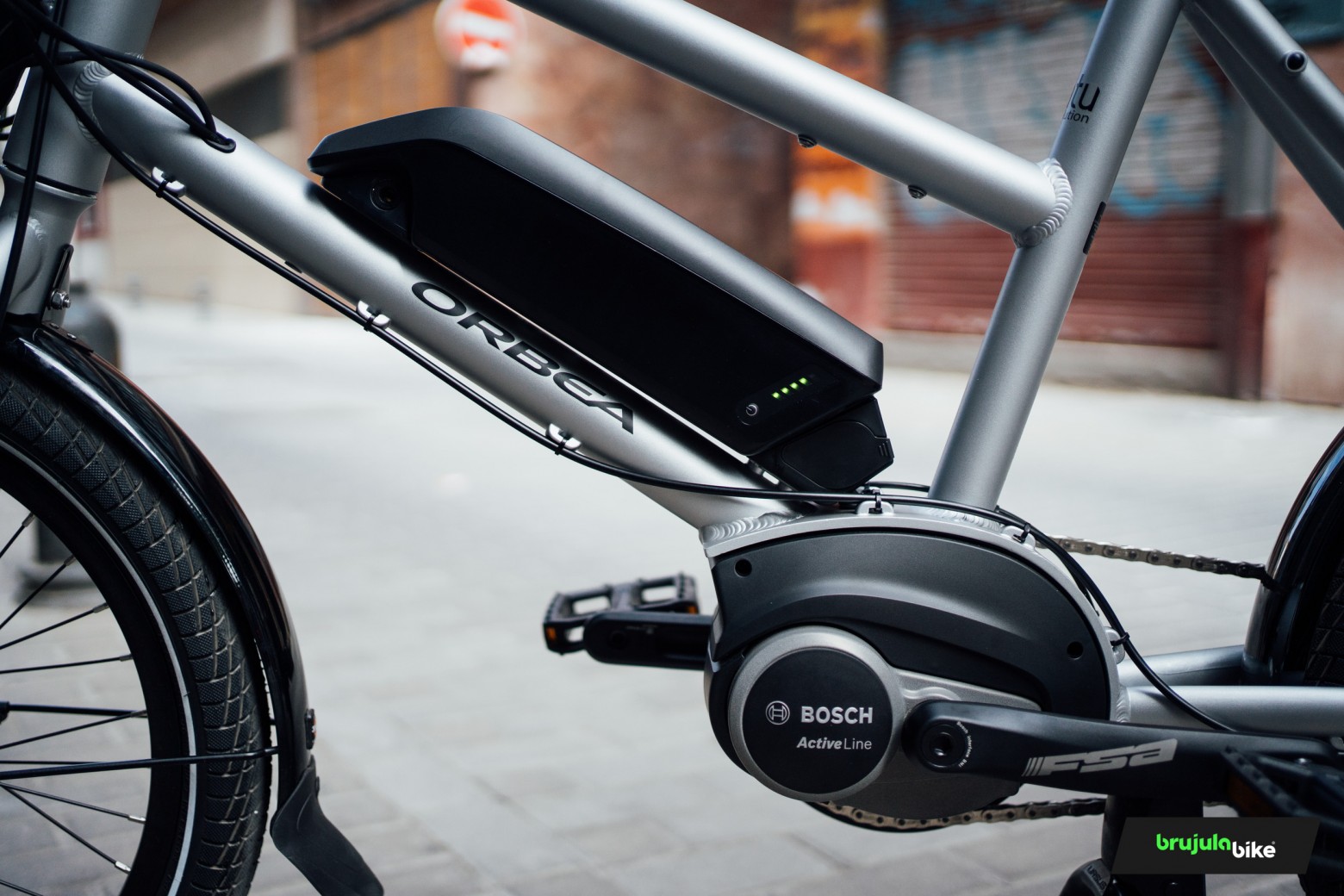 The display that controls the different modes, from ECO to Sport, is very easy to operate and shows information on speed, active mode and battery level. From here you can activate the lights or press the assistance that will help you push the bike when you are walking.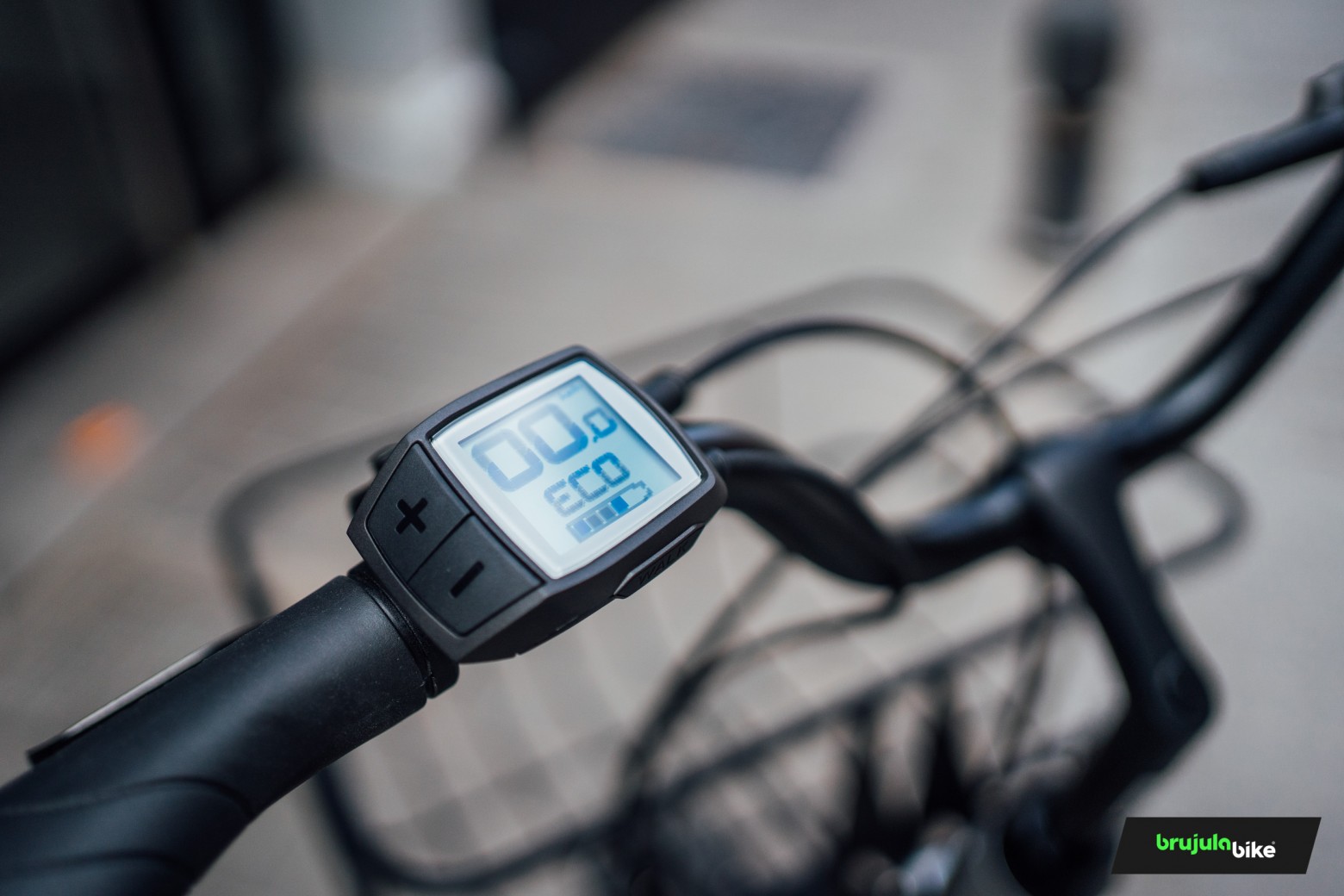 The 20" wheels may be a handicap for some, and we have to admit that sometimes we have our doubts about them too, but then again we have to consider it as an urban bike, and here small wheels have more advantages than disadvantages. It would not be fair to transfer the disadvantages that a small wheel may have on a road or mountain bike to an urban bike.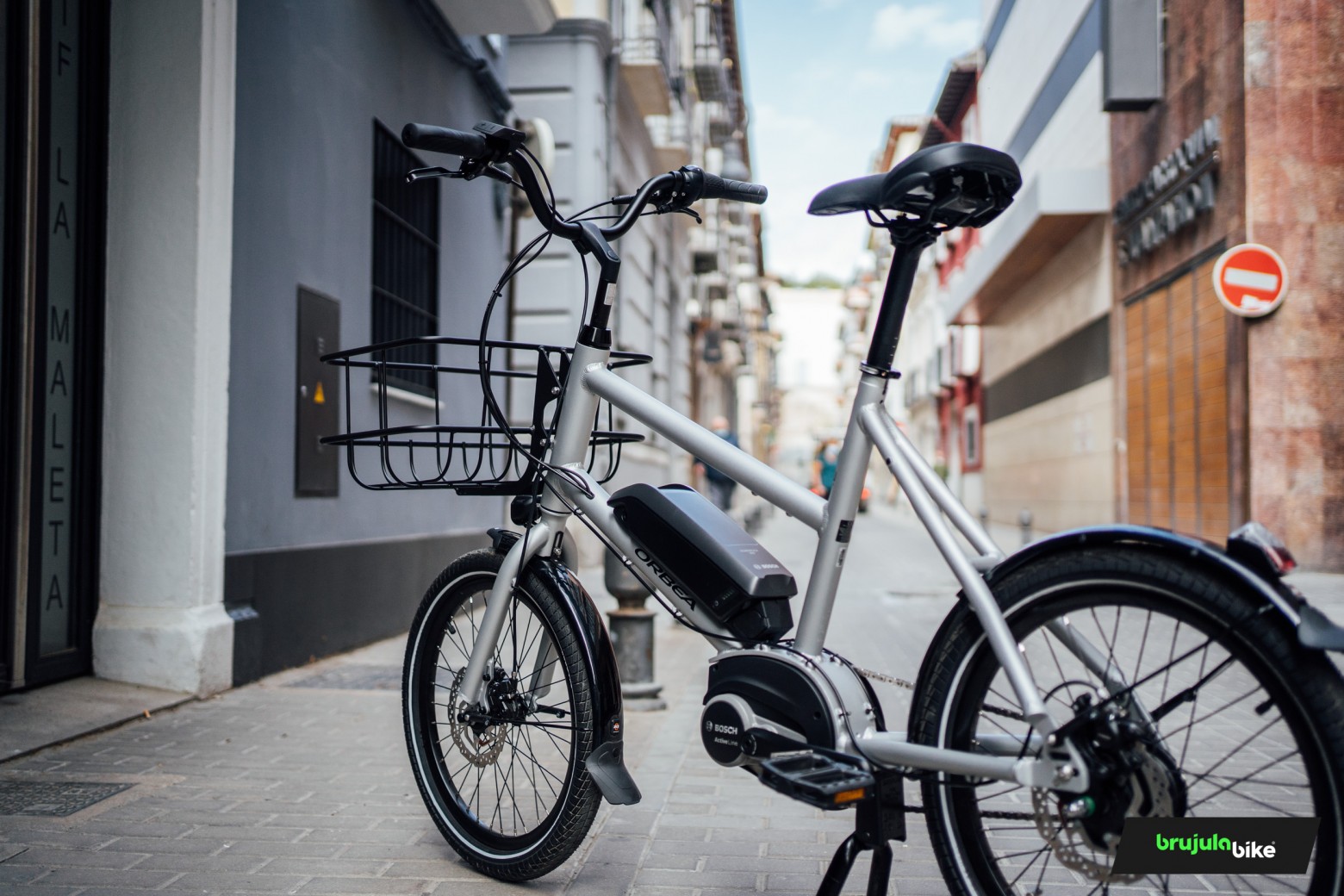 Conclusions about the Orbea Katu E-30, why choose it among the rest of urban e-bikes?
As we said at the beginning, the Katu has suffered a setback in Orbea's catalogue and if a few years ago we could choose from several models and colours, now we can only find the electric version that we have tested, the Katu-E 30.
And this leads us to believe that current consumer trends are moving towards other types of models that are "bigger" in appearance. Does it make sense to buy a large car when 90% of its use will be in the city? No, but the trend is almost unstoppable. The same seems to be happening with bicycles.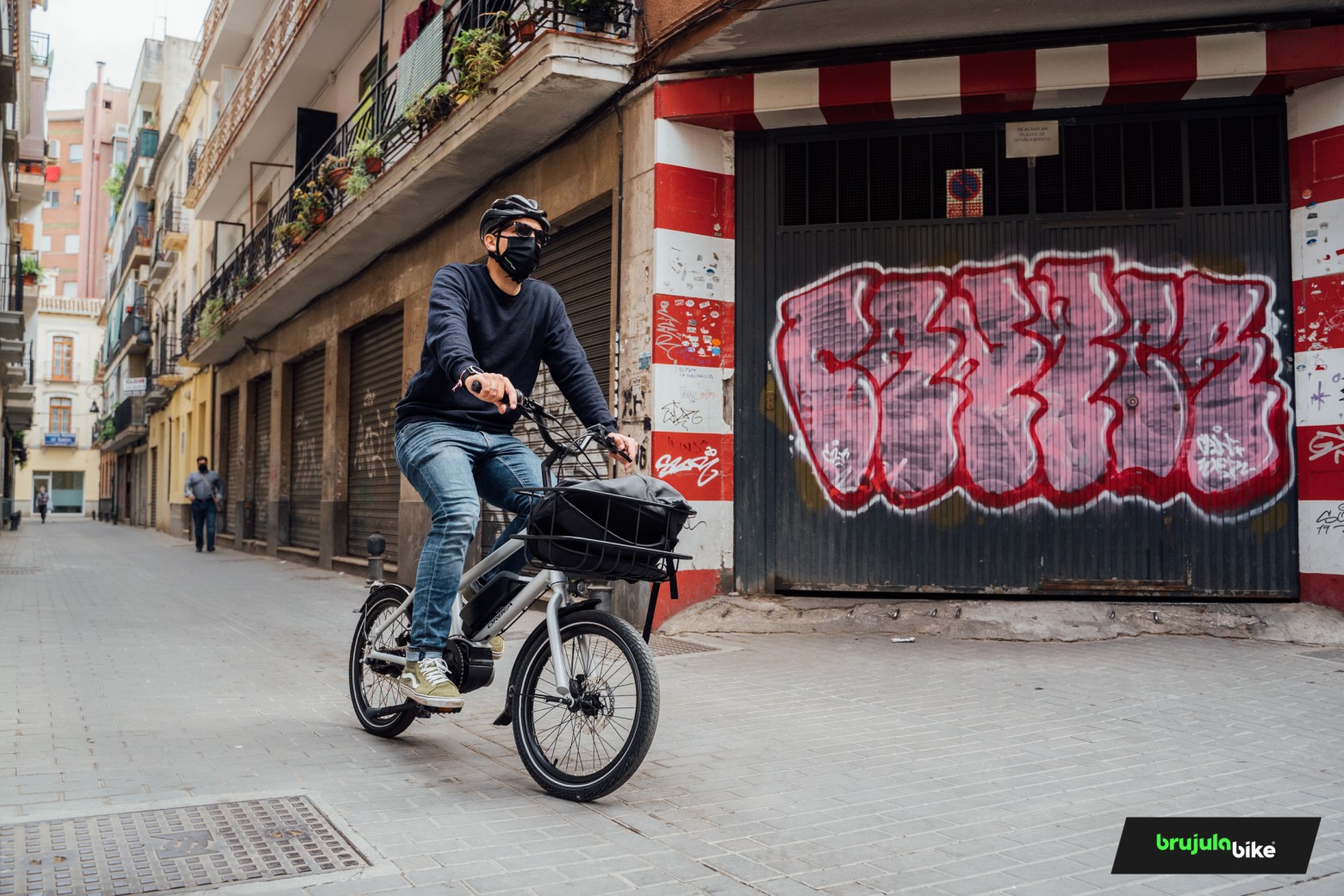 The truth is that after weeks of daily use with the Katu, we have found that its size is more comfortable to get in and out of the house/work, find a place to leave it without disturbing or even ride it on the pavement, than with any other larger bike. And all this without sacrificing exceptional carrying capacity and great acceleration for riding without feeling inferior in traffic.
Its price of 2399€ does not help to choose it if we compare it with other models of the competition or of the same brand, which for the same price offer bikes with a "more robust" appearance. But that's where the secret of the Katu-E lies. It's the perfect balance between weight, power and carrying capacity. If we can get rid of a few clichés, the Katu seems to us to be one of the smartest bikes you can have for urban and interurban use.
Orbea Katu-E 30 Specifications and Pricing
FRAME: Orbea Katu 20"
FORK: Orbea Katu
CRANKSET: FSA Bosch-IG3 E-bike 44t
CRANK: FSA CK-602 Bosch IG3 170mm
HEADSET: 1-1/8" Semi-Integrated
HANDLEBAR: Orbea City Riser Alu 660mm
STEM: Orbea Alu
SHIFTERS: Shimano SL-C6000 Nexus 8-Speed
BRAKES: Shimano MT200 Hydraulic Disc
CASSETTE: Shimano Nexus 18t
CHAIN: KMC Z510HX
WHEELS: Orbea Web Disc
TYRES: Kenda 841 20x2.25 Reflex
SEATPOST: Alloy 31.6x400mm Offset 0
SADDLE: Selle Royal Milo Plus DR
FRONT CARRIER: Aluminium Front Basket
MUDGUARD: SKS 20" 60mm
FRONT LIGHT: Joss Spanninga Kendo 15 lux
REAR LIGHT: Spanninga Pixeo
CHAINGUARD: FSA Bosch IG3 44-46t
LOCK: Abus battery down tube lock
QUICK STAND: Ursus Big Foot double central alloy
MOTOR: BOSCH Active 25 kmh
BATTERY: BOSCH Performance 400Wh
DISPLAY: BOSCH Performance Purion
CHARGER: Compact Charger 2A (100-240V) Worldwide Consulta otros componentes
FRONT WHEEL AXLE: Safety Lock
PRICE: 2399€
Orbea KATU-E 30