The historic Bianchi team closes at the end of 2019
After 29 years in active service, the Bianchi MTB and cyclocross team has just announced its closure by the end of 2019. This puts an end to one of the oldest teams in the World Cup and for which illustrious bikers have passed, such as Jose Antonio Hermida, Julien Absalon, Leonardo Paez, Gerhard Kerschbaumer, Marco Aurelio Fontana or Stephane Tempier.
This decision responds to a change of strategy of the Bianchi competition department and will leave the current Bianchi Countervail components free: Stephane Tempier, Nadir Colledani and Chiara Teocchi.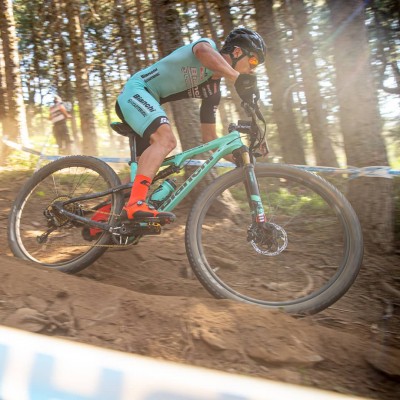 The Bianchi Countervail team closes
With this official statement the brand announced the end of the Bianchi Countervail team for the end of December.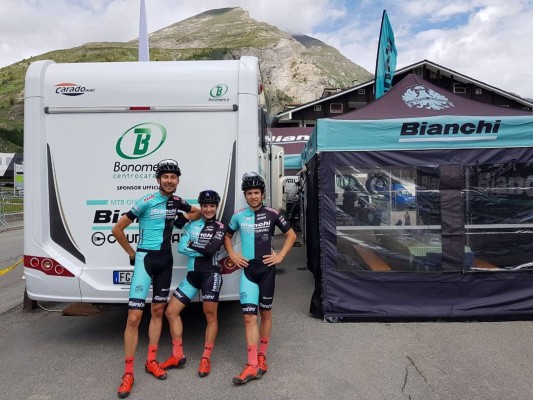 F.I.V. Edoardo Bianchi S.p.A announces the decision to conclude his official presence of the off-road competition (BTT and cyclo-cross). This happens as a result of a new strategic direction of the Bianchi Reparto Corse department.
From December 31, 2019, the official Bianchi team of MTB, known as Bianchi Countervail, will formally leave all activities, concluding a long and satisfactory experience that marks the Italian and international mountain bike. A history marked by a unique track record with 2 gold medals at the Olympic Games (one in Athens 2004 and the other at the Youth Games in Nanjing 2014), 13 World Champion titles, 13 Euorpa Champion titles , 6 World Cups (4 XCO and 2 XCM) and 65 national championships (45 Italian and 20 foreign).
For all the past champions, the current athletes and for all the staff and partners of the Bianchi Countervail team, Bianchi expresses his sincere gratitude for so many significant achievements that they have achieved during their sporting history.