The Czech Ondrej Cink had to get off the bike in Vallnord because of an arrhythmia
The Vallnord World Cup had many protagonists and until lap 5, the Czech Ondrej Cink was one of them. After an attack of Avancini in the first laps, the only one who could neutralize him was Ondrej Cink. Then, Ondrej got ahead with a lot of advantage over the rest but on lap 5 he stopped and got off his bike. What happened to him?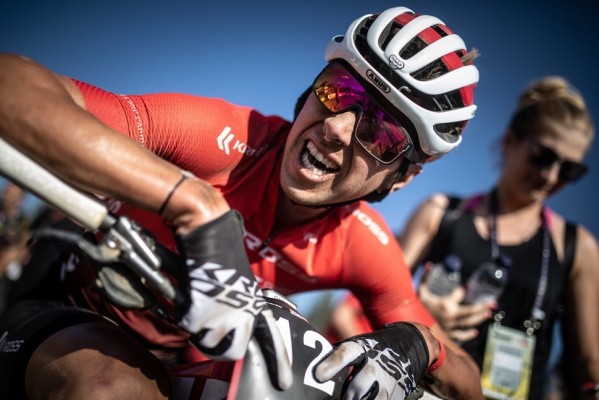 The Czech Ondrej Cink had to get off the bike in Vallnord because of an arrhythmia
No doubt that Ondrej Cink was shown in Vallnord as one of the strongest bikers of the day, first he was the only one who could hunt down Avancini and then attacked leaving the Brazilian sitting on a climb. In addition, when he was riding alone he kept increasing the pace and increasing the advantage.
During lap 5 Ondrej Cink was more than half a minute ahead of the pursuer group, consisting of Avancini, Schurter, Flueckiger and Kerschbaumer. But just in the rise before the refreshment Cink stopped the pace and stepped aside.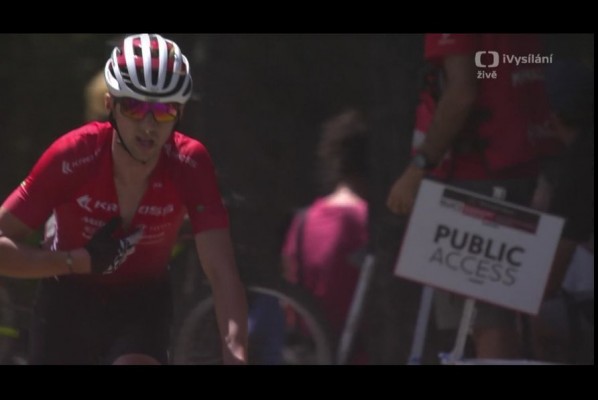 To the amazement of all, the group overtook him while Ondrej Cink kept taking his right hand to his chest. The Czech arrived at the refreshment station and got off the bike.
The cause was a severe tachycardia caused by the over effort and high temperatures. Ondrej himself commented that at several moments he saw that his heart rate monitor indicated 230 beats per minute and as soon as he saw it he stopped immediately.

Taking a look on his Strava, indeed Ondrej Cink was above 220 beats per minute between kilometers 14 and 16 and he had peaks of 233 beats.
This is how Ondrej Cink explained it in his Instagram:
"Thanks for the wave of messages, for your wishes and for your support! I don't know how to start, there are a lot of feelings, thoughts and emotions in me.. I would mainly say that I'm terribly disappointed, I wanted you to see me on that first place today. But believe that I put everything in it from the beginning. I felt great, so I rode 90% and I knew I would still have the power to attack in the last two rounds and beat the first spot. My legs went great, the energy I had enough. Unfortunately, two laps before the end my heart had attack. I kept going and thought it would pass immediately. But after a while it made me dismount. That was the biggest disappointment for me. But I definitely didn't want to give it up, right here in my beloved Andorra. I tried to do my best to fit into the top 10 at least. Which eventually succeeded, but believe that this conclusion is a big disappointment to me anyway. But I put everything in it. I have a clear conscience in it. We have only one health, I'm glad that I am alive and healthy, and perhaps it will come out some other time. 
Thank you very much for your support, for the messages I get from you. I appreciate each one of them. Thanks and I'll fight on!"