The new Specialized S-Works Epic 2023 has been spotted. Goodbye to the BRAIN system?
We knew there was an Epic 2023 in the works because Specialized leaked a picture of it a few weeks ago. But we just confirmed it at the Super Cup Massi de Banyoles, where some Specialized Factory Racing riders are riding a prototype that hides the shock.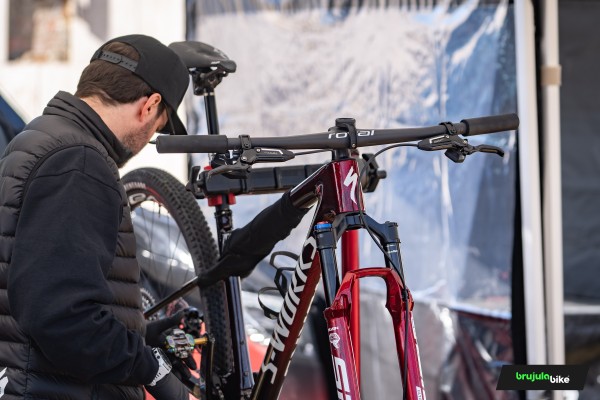 First images of the new Specialized Epic 2023
The pictures were taken at the Specialized box in Banyoles, it is Haley Batten's bike and there is no doubt that it is a new model. In addition to the casing that hides the rear shock, it has new internal cable routing from the headset. You can also see that it has the new SRAM Level brakes, in black.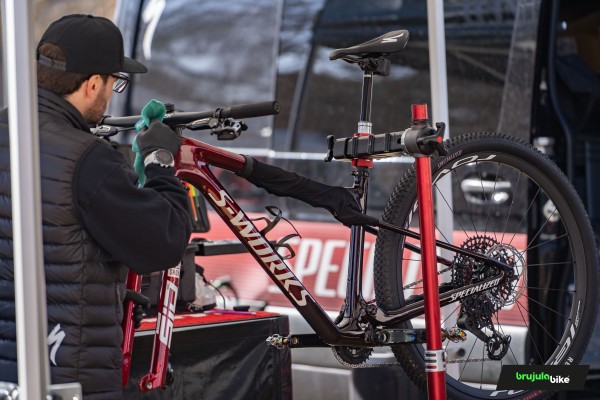 Since last season, some Specialized Factory Racing riders were opting to ride their Epic without the brand's exclusive BRAIN system on either the fork or the shock. But precisely on this prototype being tested by Haley Batten we can see that the American does indeed ride the 100mm BRAIN fork, although there is no trace of the former rear reservoir.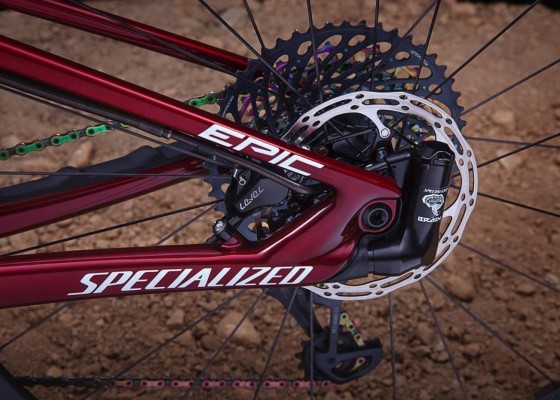 This could mean that under the canvas there is an evolution of the BRAIN that doesn't need the left chainstay reservoir until now, or that Specialized is dropping this system on the rear shock of its next Epic, or that we're just looking at the BRAIN-less version of the Epic 2023.
With the season starting, we are sure that in the coming days and weeks we will have more images and information about the news from Specialized.