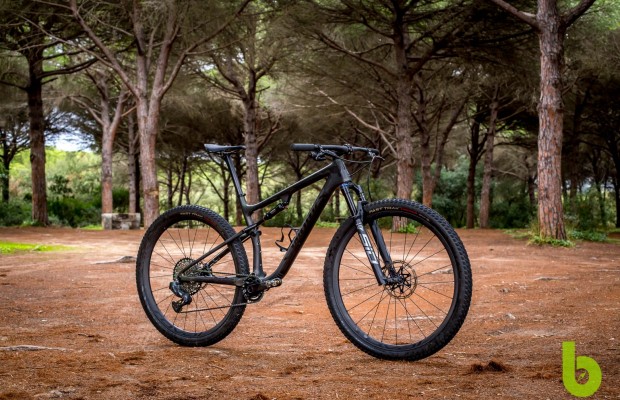 We tested the Specialized Epic S-Works 2021: intelligence at the service of XC
What we have here is not just a very expensive bike, which it is, what we have here is the maximum technological exponent of the company that brought the first standard MTB to the market 39 years ago and that has not stopped evolving year after year. We have had the opportunity to test the Specialized Epic S-Works 2021, the best XCO mountain bike made by Specialized, and we will try to find out how much truth there is in this statement.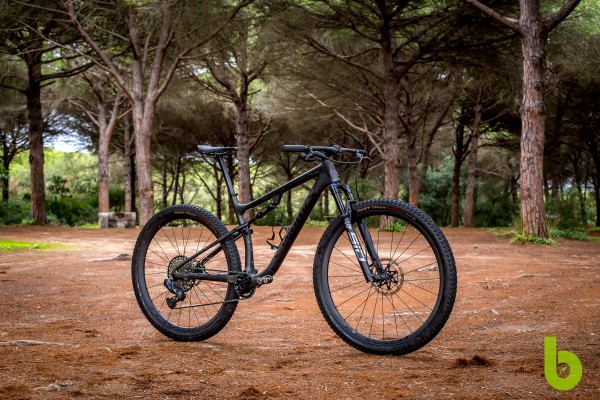 Specialized Epic S-Works 2021, the evolution of an icon
The first thing that caught our attention when we received the Epic was the simplicity of its command post. There is no shift cable, no locking control or telescopic seat post. Just two brake lines. That, coupled with its incredible lightness, makes it seem at first glance like an incomplete bike, with part of its assembly still missing, but that's not the case, the Epic S-Works 2021 is ready for action.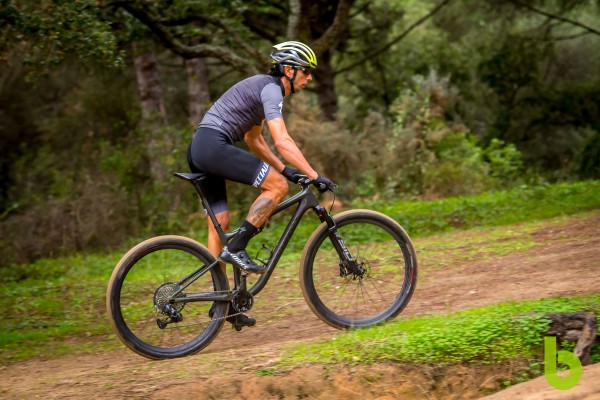 This new evolution of the Epic presented by Specialized may seem minor visually, but geometrically it implies a really radical change. What is most striking is the relaxation of the steering angle by no more than two degrees in one stroke. It goes from 69.5º to 67.5º and this is something that we have already said that even the most insensitive cyclist will notice as soon as he starts pedalling, we will see if it is only for the better or if it takes away some agility depending on the circumstances.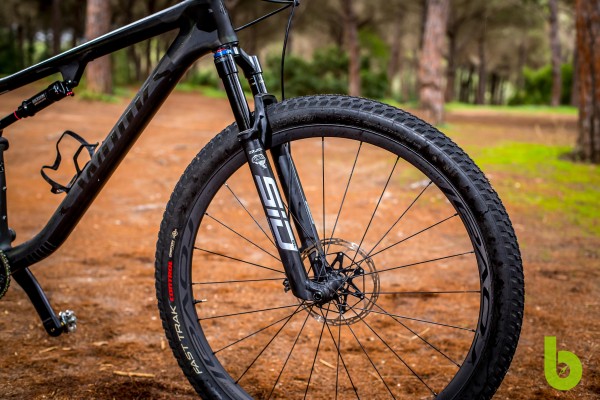 The reach is also increasing, as the trend has been, which, combined with the very sharp steering angle, means that the bike's wheelbase is increasing considerably. In addition, the bottom bracket drops by 8 mm in an attempt to achieve greater stability and poise.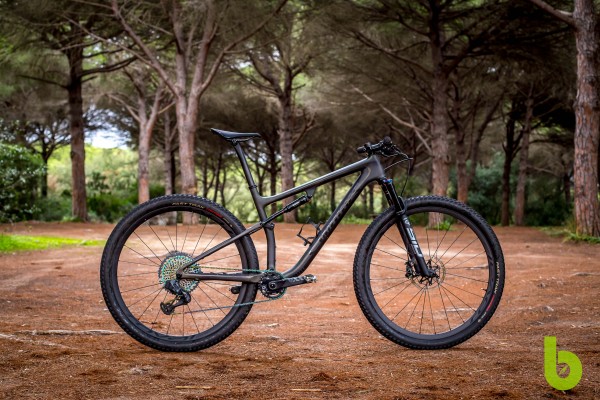 Paying attention to the frame there are certain details that do not go unnoticed, such as the upper tube that no longer splits in two in its encounter with the vertical tube, now it is continuous, so you can perceive more simplicity of lines.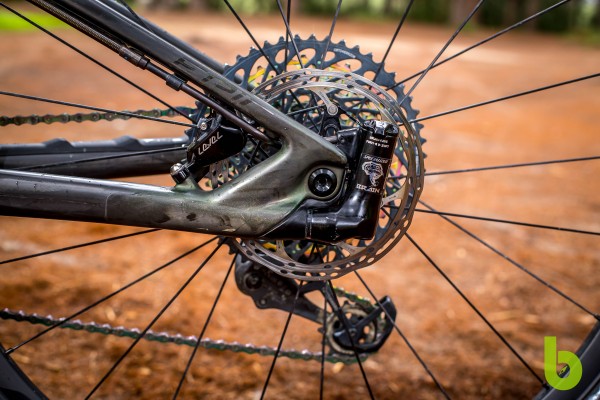 The position of the rear brake caliper has also been changed. It is still post-mounted, but is now located between the stays and the straps and is more integrated.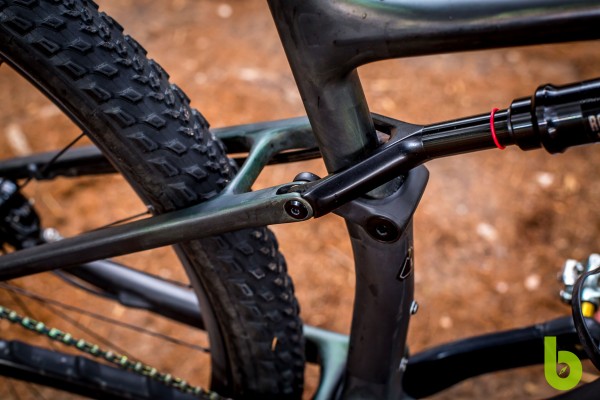 The frame in this S-Works version has the shock absorber rod made of carbon. This detail, along with the use of the Fact 12M carbon brand, means that more than 100 grams have been reduced in comparison with the previous version.
Another remarkable detail is the incorporation of the Sram UDH exchange pin. This is a pin designed by Sram and free of patents, in an attempt to unify standards. This pin can be rotated in case of impact, absorbing part of the impact itself. It is also designed to make it more difficult for the chain to fall between the smallest sprocket and the frame.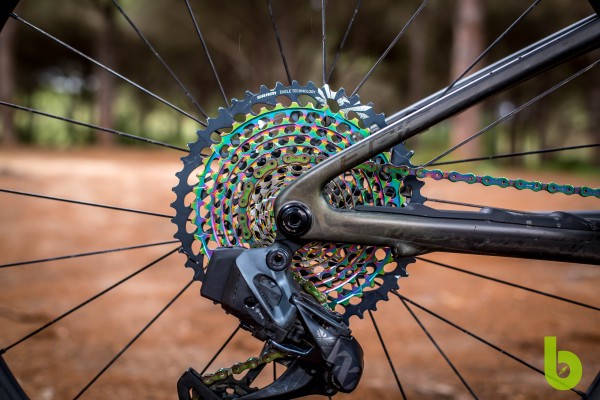 The Specialized Epic S-Works 2021 mounts the Rock Shox SID Sl Ultimate, a fork that has also undergone a deep evolution having narrowed its structure with a significant weight saving and internal changes that announce more smoothness than its predecessor, in addition, it comes equipped with the Specialized Brain system which makes it the perfect complement to this frame.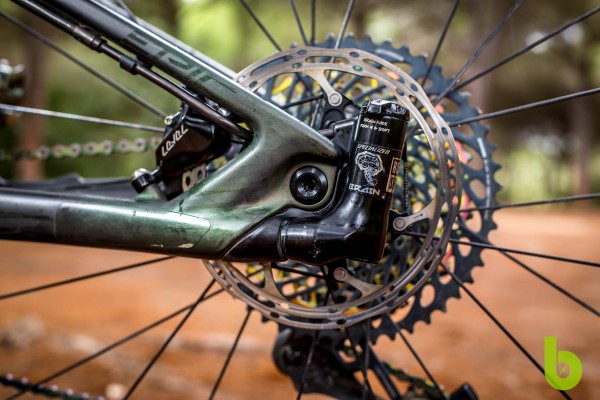 The new Roval Control SL wheels have a new rim with an interior of 29 mm and hubs whose interior is manufactured by DT Swiss with its famous Ratchet System and ceramic bearings.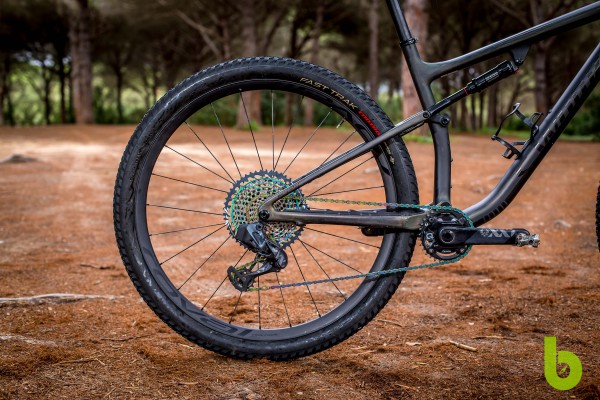 In the drivetrain we find the Sram XX1 Axs group whose connecting rods are fitted with the Quark potentiometer and a 32-tooth crankset, something that may be a little too small for some users with competitive aspirations. The brakes are provided by Sram with its Level Ultimate model, top of the XC range. The rest of the components are branded but of course in S-Works version. As for the assembly, we can only say that we are missing a standard telescopic seatpost.
Riding with the Specialized Epic S-Works 2021
After linking the potentiometer to my Garmin, which is done in a matter of seconds, it's time to begin, and the first sensation after going through the first few meters with the bike is, as expected, one of maximum efficiency.
The combination of lightness, stiffness and the position that is adopted on it, combined with the evolved Brain system, makes that all the power of the pedaling is transmitted to the rear wheel, so we are on a very fast mountain bike.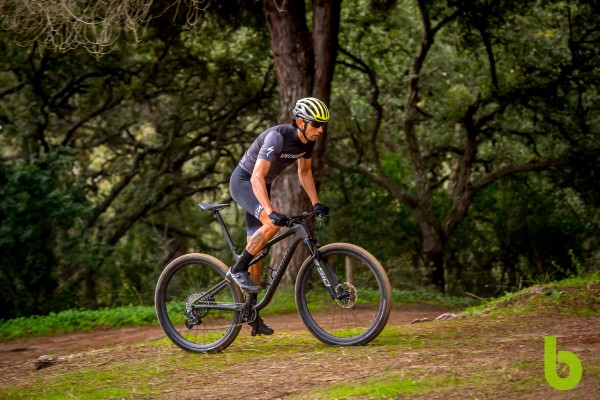 Speaking of speed, it's surprising how well the 2.3-litre Fast Track tyres travel, which when combined with the new Roval Control SL rim with 29mm internal width, adopt a truly impressive ball. Perhaps some time ago we would have thought that it would be too heavy but the experience of testing this type of wheel in recent times confirms that not only is it tremendously efficient to ride but also gives us a plus of comfort never before known in this type of bike designed for competition.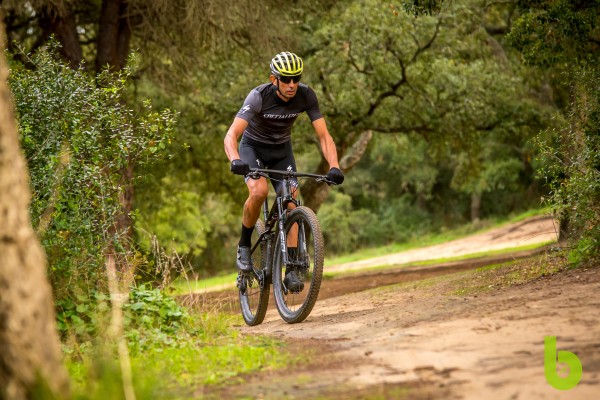 The position being taken is one of attack, of course, but it is not uncomfortable. Despite the increased reach the bike comes with a 70mm stem from size M to XL. This short stem, along with the steering angle, makes you see "a lot of wheel" in front of the handlebars, which gives you confidence on downhill slopes. On these descents we miss a telescopic seatpost that we are already used to and we believe that it would be the best complement for more aggressive downhills.
As expected it feels very stable in direction due to its 67.5º angle. As a curiosity we will tell you that one can let go of the hands and stay a good while without making hardly any corrections.
On tracks with a good road surface the riding speed is high, let's say your body is asking for speed as soon as you get on this bike and see how it responds with acceleration to every watt your legs bring. And as soon as you reach this cruising speed, you feel a poise that is unusual for a XC. In fact, when the ground slopes down and you have to turn at high speed, you'll smile at how safe and fast you can turn.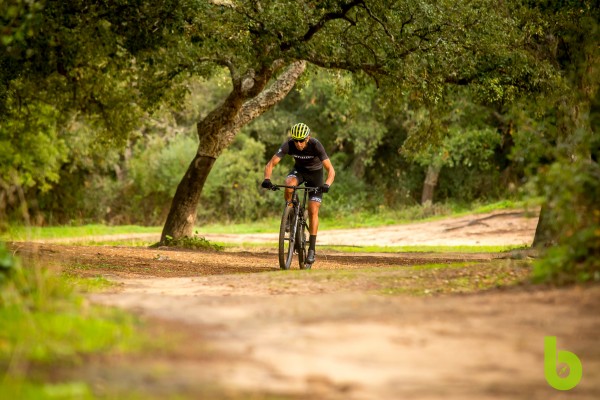 As we have already mentioned, it is equipped with SRAM's star unit, the XX1 AXS, the drivetrain that has transformed MTB with its electronic and wireless operation. Enough has been written about this group, we will only say once again that its operation is impeccable. It may be a little difficult to adapt to the ergonomics of the control, on one hand it is a pleasure to see how such a subtle touch is enough to control the change, but the placement of the buttons on the mechanical control seems more natural to me, or perhaps after so many years I need more time to adapt to this new configuration...
New Brain system, the key
Regarding the rear shock, the first thing we notice is that the Autosag has been eliminated, something that could be missed by less expert riders, as it made pre-load adjustment much easier, but the potential rider of this bike is expected to have this basic knowledge and will surely welcome this simplicity, especially if a few grams are subtracted.
Looking at the Brain we see that the integration in the rear of the frame has been given a new twist, leaving part of the system inside the rear sheath.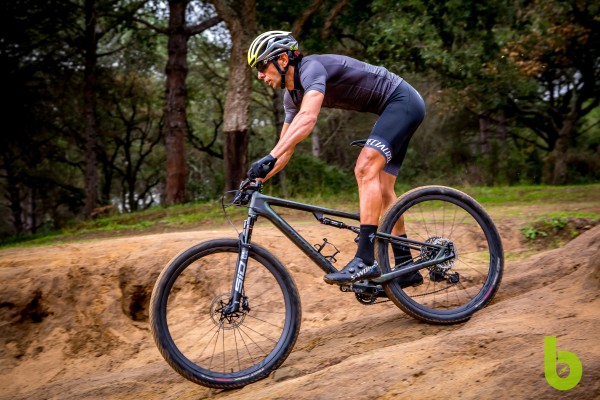 And what about the operation? Well, they've gone a step further in terms of the smooth transition from closed to open. In the previous version you could already hear a slightly less firm but softer Brain, although in the fully closed position you could clearly hear the opening moment, a bit strange sound that you had to get used to. In this new version, the opening of the inertia valve is hardly noticeable even in the closed position. It must be said that this closed position does not feel like such a firm block as it did years ago, but it allows us to pedal standing up with all our strength without noticing that efficiency is being lost due to rocking.
In short, the Brain's performance is so good that we have finished it using it completely closed during almost all the tests. However, it gives a very firm feel to the suspension and if you want a plus of comfort you can open it a couple of clicks and we gain a lot in sensitivity.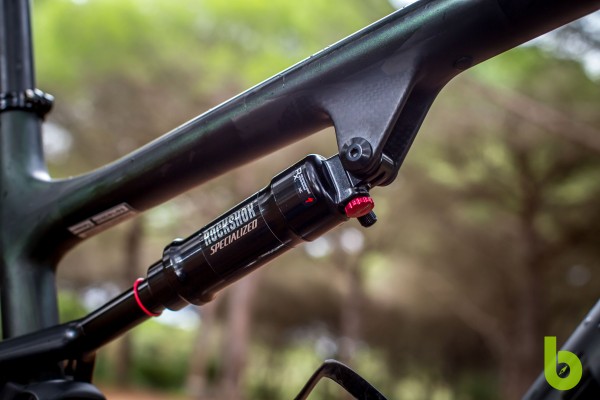 And to match this shock, there's nothing like another brain in the front suspension.
The fork is the new Rock Shox Sid Sl Ultimate, also recently redesigned and equipped in this case with the Brain system inside.
The Brain on the forks did not fully convince all users, because it lost a lot of sensitivity and the wrists ended up paying for it, but in this case, either by the gain in smoothness of the new Sid or by the help in this sense that is the great ball of the tyre, has improved significantly. In this case we have tested with a midpoint in the regulation, being sufficient to avoid the swinging pedaling upright but activated with slight impacts. In any case in this fork the regulation of the sensitivity of the Brain is at the top and can be manipulated in motion.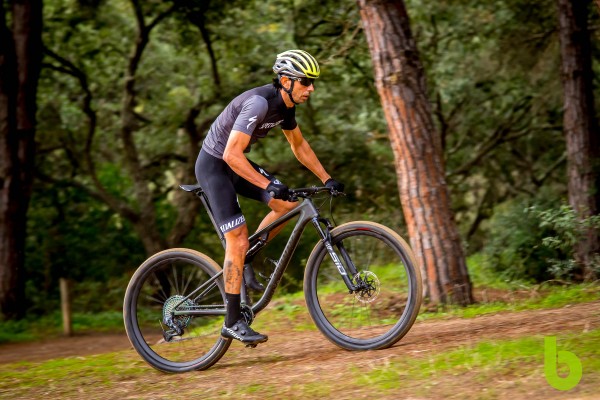 In terms of stiffness, the fork performs quite well. If you test it when you're not moving, you'll see that it's not a more aggressive model, but when you're moving it gives you very good precision and confidence at all times.
Once the suspensions are configured to our taste we can enjoy one of the greatest strengths of this bike and that is to let the bike do the thinking for us. We simply have to pedal at 100% and when the obstacles appear let the "magic" of a system that is activated when we need it.
Conclusions on the Specialized Epic S-Works 2021
As we have already said, the new Epic is a bike that goes down really well, gives you a lot of confidence and allows you to release the brakes, the firmness of its wheels gives it a lot of precision in the routes and you really enjoy riding it, but when it comes to stopping it, maybe the brakes lack a bit more bite, and it's not that they are not very powerful, it's just that the bike allows you to have privileges that go beyond what an XC bike usually has.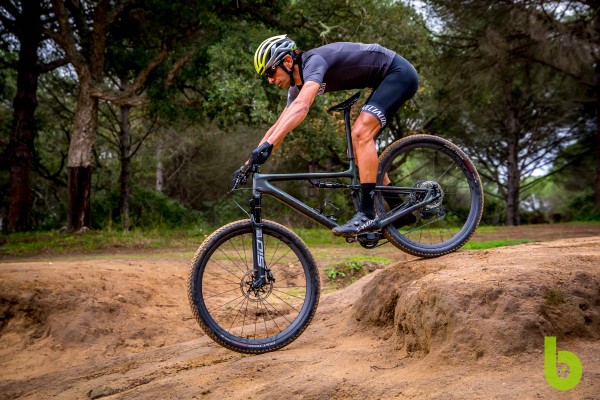 It does not fall short when climbing, thanks to the efficiency of its suspension, its lightness and its stiffness incite you at all times to give more of yourself. In fact, it's hard to resist standing up on every slope and noticing how your effort is transmitted in speed.
Looking for its weak point we go into twisted paths and it is true that in very tight curves where it is difficult to enter you can see the length of the bike and it makes it a little more difficult, you have to resort to a brake stroke or a more abrupt gesture, but thanks again to its lightness it ends up responding with agility. In this respect too, we have tried a size L.
And since we are trying to find its weak points, at first we thought we would notice the bike slower and more clumsy on agonizing climbs at low speed, especially with stones and obstacles to overcome. And it is true that to guide it on the routes you have to use a little more weight on your body, the truth is that its short stem and 76cm handlebars partly counteract this lack of nerve in the direction, but even so you cannot say that it is a very lively bike in terms of reactions.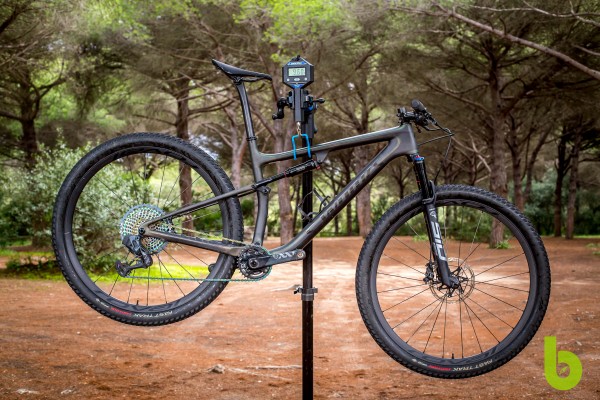 In conclusion, we can say that this new Epic stands as no other for the new concept called "Down country", and it does so without increasing suspension travel but simply adapting the geometry. And it is surprising that this does not imply any reduction in its climbing capacity, partly thanks to its lightness, stiffness and that seat tube angle so vertical that it places you well above the bottom bracket and allows you to develop all your power when the terrain slopes upwards. Of course it is a bike that breaks certain paradigms and makes us see that after almost 40 years since the first MTB is not yet all invented.
Specialized Epic S-Works 2021: specifications and price
FRAME: S-Works FACT 12m Carbon, Modern XC Race Geometry, Rider-First Engineered™, threaded BB, 12x148mm rear spacing, internal cable routing, 100mm of travel
SWAT EMT Cage-Mount Tool
SEAT BINDER Specialized Alloy, 34.9mm, Titanium bolt
REAR SHOCK RockShox-Specialized BRAIN, Rx XC Tune, 5 Position Platform Adjust, Rebound Adjust, Integraded Extension, 265x52.5mm
FORK RockShox SID SL ULTIMATE BRAIN, Top-Adjust Brain damper, Debon Air, 15x110mm, 44mm offset, 100mm Travel
STEM S-Works SL, alloy, titanium bolts, 6-degree rise
HANDLEBARS S-Works Carbon XC Mini Rise, 6-degree upsweep, 8-degree backsweep, 10mm rise, 760mm, 31.8mm
GRIPS Specialized Trail Grips
SADDLE Body Geometry S-Works Power, carbon fiber rails, carbon fiber base, 143mm
SEATPOST S-Works FACT carbon, 10mm setback, 30.9mm
FRONT BRAKE SRAM Level Ultimate, 2-piston caliper, hydraulic disc
REAR BRAKE SRAM Level Ultimate, 2-piston caliper, hydraulic disc
REAR DERAILLEUR SRAM XX1 Eagle AXS
SHIFT LEVERS SRAM AXS Eagle Controller
CASSETTE SRAM XG-1299 Eagle, 10-50t
CHAIN SRAM XX1 Eagle
CRANKSET QUARQ XX1 Eagle Power Meter, Boost™ 148, DUB, 170/175mm, 32t
CHAINRINGS SRAM Eagle 32T alloy, 104 BCD
BOTTOM BRACKET SRAM DUB, BSA 73mm, Threaded
RIMS Roval Control SL, Carbon offset design, 29mm internal width, 4mm hook width, Tubeless ready, 24h
FRONT HUB Roval Control SL, DT Swiss Internals, Ceramic Bearings, 6-bolt, 15mm thru-axle, 110mm spacing, Torque caps, 24h straight pull t-head
REAR HUB Roval Control SL, DT Swiss 180 Internals, DT Swiss Ratchet EXP, Ceramic bearings, 12mm thru-axle, 148mm spacing, 24h
SPOKES DT Swiss Aerolite T-head
FRONT TIRE Fast Trak, Control casing, GRIPTON® compound, 60 TPI, 2Bliss Ready, 29x2.3"
REAR TIRE Fast Trak, Control casing, GRIPTON® compound, 60 TPI, 2Bliss Ready, 29x2.3"
INNER TUBES Presta, 60mm valve
PRICE: 12.499€