Why Spain is a favourite destination for professional cycling teams
For yet another pre-season, the roads of Alicante's Marina Alta have become a cycling hotbed, with many teams taking their first pedals of the season on roads that are ideal for training while enjoying the sport. What has led teams to choose Spain for their training camps over the last few years?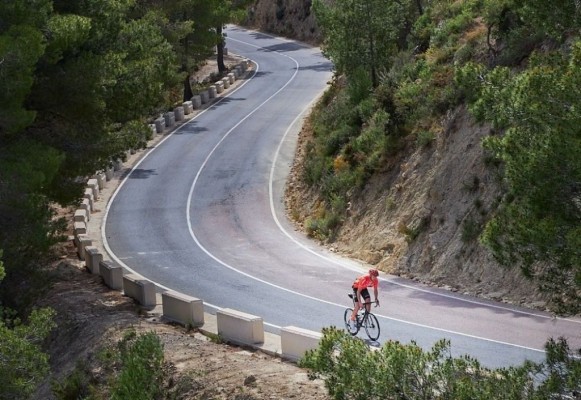 Alicante, Teide, Sierra Nevada, Majorca... professionals choose Spain for training
Talking about Benidorm during the winter months is usually associated with trips for the elderly, unless we are talking about cycling. At this time of year, this town, a traditional epicentre of sun and beach tourism, like some adjacent towns such as Altea, Calpe or Denia, attracts a multitude of professional teams, from the best World Tour squads to small continental teams that come to the region in search of the best possible preparation for the competitions that lie ahead.
Although the Marina Alta region, the area comprising the north of the province of Alicante and the roads that run through the mountainous interior of the region have become the teams' favourites, it is not only this region that attracts the attention of the professionals. Areas such as Mallorca, which a few years ago was chosen for winter training camps by many of those who now cycle in Alicante, and which continues to be the destination of INEOS Grenadiers, or, later in the season, places such as Sierra Nevada or the Teide National Park in Tenerife for high altitude training camps, make Spain a top cycling destination.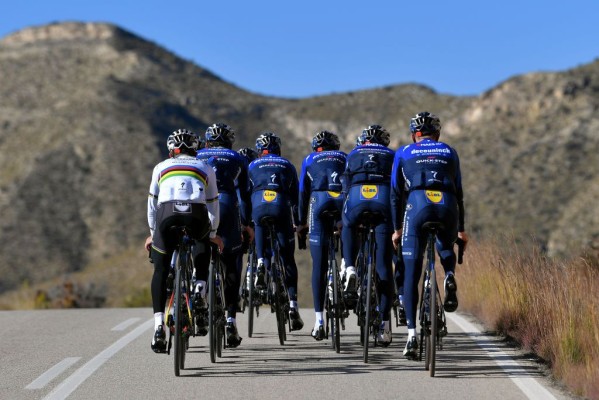 The reasons for choosing these lands for winter training are diverse, although the main one is undoubtedly to have good weather for training without any problems. In northern Europe these days are dominated by grey skies, rain, wind and cold, which in many cases prevents cyclists from maintaining continuity in an early season where training is mainly based on long sessions of pedalling at more or less moderate paces.
Having to spend many hours on the bike in these conditions is difficult, so there are many, including cyclists who set aside a few days of their holidays, who flee to Alicante in search of much more pleasant temperatures. It is not even unusual to be able to cycle these days on these roads without having to wear anything more than a pair of leg warmers, sleeves and a light jacket.
Territory for everything
In addition to the mild climate, the physiognomy of Alicante's roads makes them a first-class cycling paradise. In the Marina Alta, just a few kilometres inland, we can find quiet roads, perfectly asphalted and full of small mountain passes where we can do some good training sessions.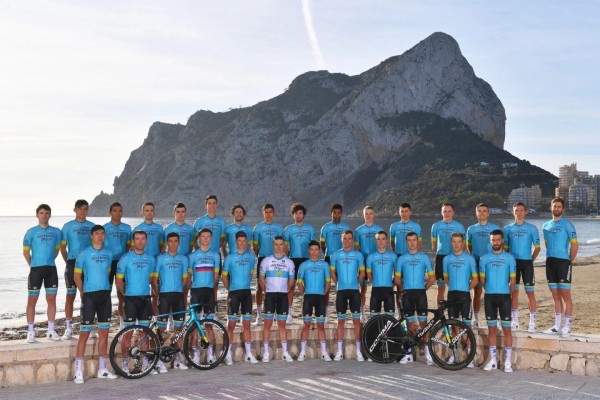 Few will find strange names such as Tudons, a pass that climbs from practically the coast to an altitude of more than 1,000 m for more than 25 km, or Coll de Rates, one of those passes that the professionals have popularised as the place where they do their power tests to check their form for the season. However, there are many more, both with steep slopes such as Tárbena or Ebo, and very tough walls such as Turrón Duro or Tollos, all concentrated within a radius of just 60 kilometres.
Professionals also find in this area terrain to ride on the flat if they look northwards, going into the province of Valencia or staying close to the coast. And in between, areas with steep slopes and beautiful corners that make cycling very pleasant, even riders such as Remco Evenepoel and Mathieu Van der Poel have made this area a regular destination, not only during winter training rallies.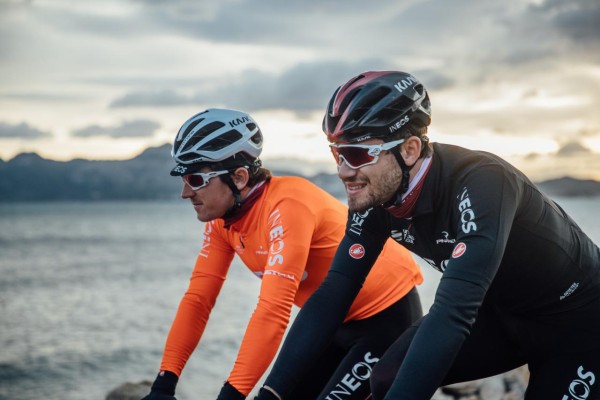 Apart from Alicante, teams like Movistar choose the Almeria coast for their rallies, while INEOS Grenadiers continues to maintain its headquarters on the island of Majorca, another truly privileged place for cycling with the countless options offered by the Serra de Tramuntana or the hundreds of lost roads it has for cycling. Just ask Thomas Pidcock, who this week smashed the KOM of the famous Sa Calobra climb, one of the busiest and most disputed stretches of Strava in the world.
Safety on the roads
A few days ago the Australian FDJ - SUEZ - Futuroscope rider Brodie Chapman posted a laconic message on her twitter account in which she alluded to the fear she felt cycling on Australian roads due to the lack of respect for cyclists in those lands and concluded with "take me back to Spain".
Riding in Australia is overwhelming fear inducing. Many people driving cars are abusive, volatile and lack a basic understanding of the road rules or respect for other humans. I also drive a car and I manage navigate other road users just fine. Take me back to Spain.

— Brodie Mai Chapman (@Brodie_Mai) December 13, 2022
And there are more than a few professional cyclists who greatly appreciate the general respect that cyclists enjoy on Spanish roads.
The roads in the interior of Alicante are usually not very busy at this time of the year except in very specific areas such as near Benidorm, or the stretch between Altea and Calpe, and the quality of the asphalt is good, which allows pedalling in a fairly relaxed way. In any case, absolute safety does not exist, as witnessed in 2016 by the six Giant-Alpecin members who were run over by a British driver who was riding in the wrong lane.
Everything at hand
Another reason why teams choose the Marina Alta for their training camps is due to its location, just halfway between the cities of Valencia and Alicante, both of which have airports with international connections.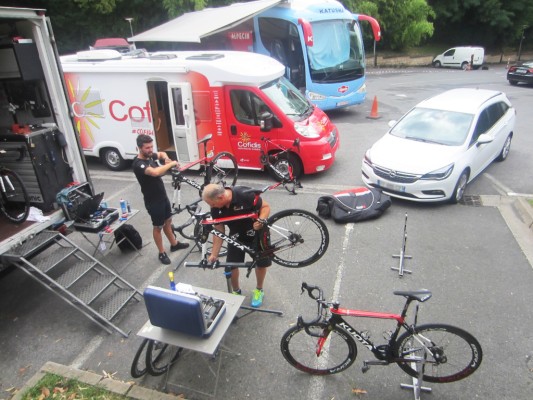 This makes it much easier for teams to organise flights for their cyclists and technical staff, and some teams even maintain a small base in the area until late February with cyclists constantly coming and going, so having airports just an hour's drive away is very useful for the auxiliary staff, who are, after all, the ones who end up carrying out these tasks.
Also, having the AP-7 motorway on the doorstep, which offers a direct connection to France and the rest of Europe, makes it easy to move all the necessary infrastructure: bikes, lorries and team cars.
Privilege at altitude
Another case apart is that of the high altitude concentrations that the cyclists carry out before tackling the main objectives of their seasons, mainly before the Grand Tours.
To meet these needs we also have two truly privileged places in Spain: Sierra Nevada, with the hotel offer and the facilities provided by the infrastructure of the ski resort and with the advantage of having the facilities of the High Performance Centre, which is also used by some. Not to mention its roads, with one of the longest climbs in Spain and all the alternatives offered by the surroundings of Granada.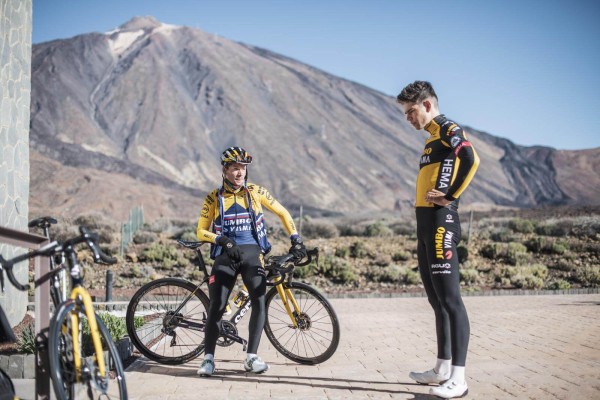 The other epicentre for those seeking the benefits of staying at altitude is the Parador Nacional del Teide, at the foot of which cyclists have one of the most brutal climbs in Spain with around 50 kilometres of climbing to over 2,000 metres. Added to this is the incredible variety of roads on the island and above all the possibility of taking the altitude training paradigm of sleep high, train low to the extreme.
A place to live
Such is the appreciation that many professionals have for Spain, and for the environment it offers for cycling, that there are many who have traditionally ended up establishing their residence in these lands.
A few months ago it was Remco Evenepoel, a year-round regular on the Alicante coast, who announced that he would be moving to Spain to escape the pressure and the atmosphere of stardom that had built up around him.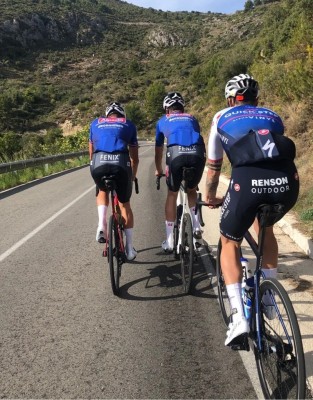 A few years ago, however, the popular place was the city of Gerona, before the fashionable residence for the professionals moved to Andorra, where a large part of the peloton now lives.
In any case, there is no doubt that in Spain there are great places and a huge variety of terrains both for training and cycling at a professional level as well as for simply pedalling and enjoying cycling.