The Q36.5 Pro Cycling Team will race with SCOTT bicycles
SCOTT has just announced that it will be the official bike supplier of the new Q36.5 Pro Cycling Team for several seasons.
SCOTT partners with the Q36.5 Pro Cycling Team 
The Q36.5 Pro Cycling Team is a new professional cycling team based in the Netherlands and racing under a Swiss license. Led by Douglas Ryder, former Qhubeka team manager, and supported by the recently retired Vincenzo Nibali as technical advisor, the team has announced that it shares SCOTT's values of innovation and performance.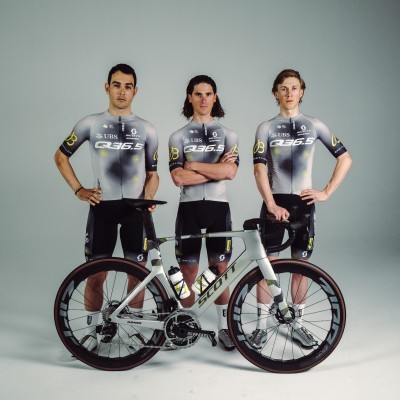 "It is a privilege to support Q36.5 Pro Cycling Team, a young, exciting team with a progressive and modern approach to professional cycling. We have many shared values with the team partners and are all committed to the same long-term vision and ambition. This is an exciting time for professional cycling as we look to support Q36.5 Pro Cycling Team on their journey," comments Pascal Ducrot, Vice President, SCOTT Sports.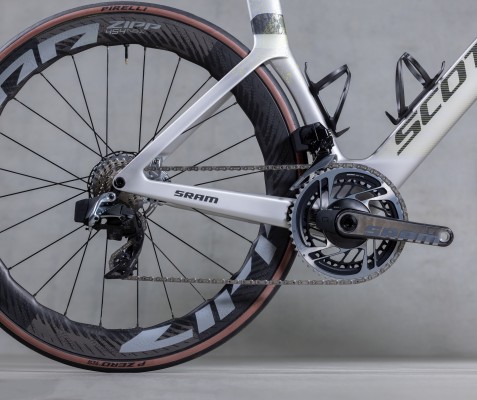 The partnership marks SCOTT's return to Pro Tour sponsorship, as the brand commits to supporting the growth and development of this new team and its talented roster of young athletes. SCOTT will also work closely with the team as a whole, from consultant Vincenzo Nibali to the R&D experts of the Q36.5 Pro Cycling Team, to ensure that the riders are using the best products to achieve their best performance.
"We're excited to partner with SCOTT as our bike, helmet and eyewear partner into the future. SCOTT are innovators with a rich history in professional cycling and this partnership has helped us secure the riders we have today. When riders are committed to join a new project because of the partnerships and equipment, you know you have a great foundation to build from," comments Douglas Ryder, General Manager, Q36.5 Pro Cycling Team.
The Q36.5 Pro Cycling Team will ride the new SCOTT Foil RC and SCOTT Plasma as its main bikes to compete for podiums and victories.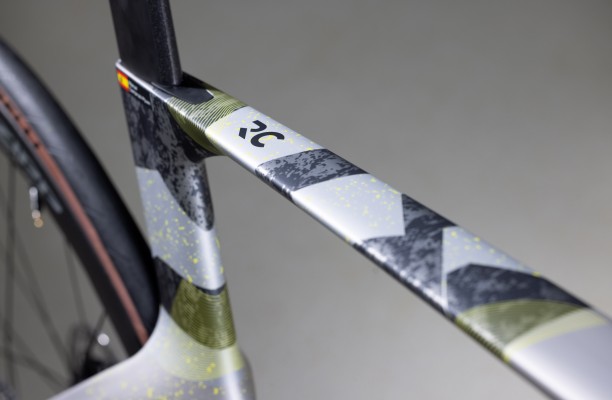 Syncros, part of the SCOTT Group, has also announced its partnership with Q36.5 Pro Cycling Team as the official supplier of bicycle components, including saddles, handlebars and seatposts. The riders will rely on Syncros' technology and biomechanical expertise throughout the racing season. SRAM will complete the setup as a supplier of Zipp drivetrain and wheel components in a major sponsorship that once again sees SCOTT and SRAM collaborating on a Pro Tour team.
"At SCOTT, it's invaluable to work with a great caliber of riders and have them using our products under the toughest race conditions. Also, thanks to our long-standing relationship with SRAM through 20 years of SCOTT-SRAM MTB Racing, we're delighted to join forces now on this exciting road team together. This is a great opportunity for our two brands to share competences and support riders across the two teams," adds Pascal Ducrot, Vice President, SCOTT Sports.
The Q36.5 Pro Cycling Team is composed of 24 riders of 13 nationalities, including Switzerland's Filippo Colombo, Great Britain's Mark Donovan, Italy's Matteo Moschetti and Norway's Carl Fredrik Hagen, to name a few. The team will begin its competitive season at the Saudi Tour (January 30th) and La Vuelta a la Comunitat Valenciana (February 1st), where riders will make their race debut wearing SCOTT Foil RC, SCOTT Cadence and Centric helmets, SCOTT performance sunglasses, and Syncros Tofino and Belcarra saddles.