Filippo Colombo new signing for SCOTT SRAM Racing Team
The SCOTT SRAM Racing Team has just made official its new signing for 2023, the young Swiss Filippo Colombo. This is an addition that had been rumored a lot in recent months, but it comes after the new Q36.5 road team had announced his addition for next year as well.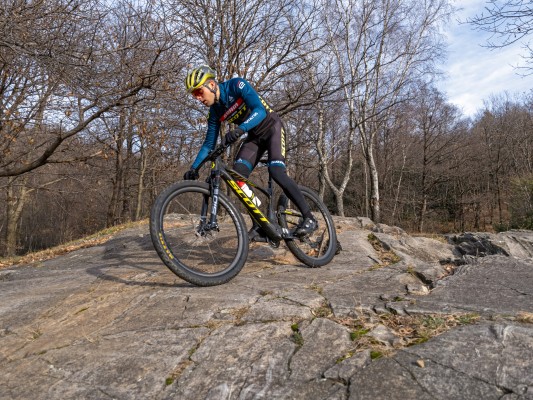 Filippo Colombo is already wearing the colors of SCOTT SRAM
After the farewell of Lars Forster it was clear that SCOTT SRAM needed someone else in the team for 2023 and just announced that it will be another Swiss who will take his place. This is the young Filippo Colombo who arrives from the BMC team and who already knows what it's like to race and win alongside Nino Schurter.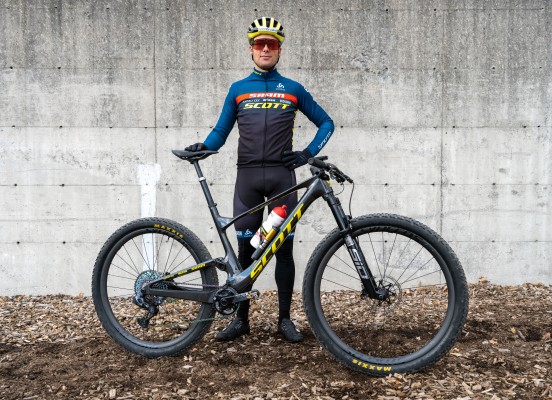 This is how the SCOTT SRAM Racing Team has announced its incorporation:
The SCOTT-SRAM MTB Racing Team proudly presents the newest edition to the team - Filippo Colombo!
While Lars Forster is leaving the team for Thömus Racing, we are excited about the arrival of the 25 year old Swiss, coming from the Absolute Absalon BMC Racing Team, who will complete the team's setup alongside Nino Schurter, Kate Courtney and Andri Frischknecht.
It's fair to say Filippo Colombo had a breaktrough 2022 MTB season. Vice-World Champion in XCC, two XCC World Cup victories, a 2nd place at the XCO World Cup in Mont Saint Anne as well as the bronze medal at the XCO European Championship speaks for itself. His strong 2022 campaign moved him up to 5th place in the UCI World Ranking, just one spot behind World Champion Nino Schurter.
For his part, Colombo has been very enthusiastic about his new team and his role alongside Nino Schurter:
"Since the beginning of my career Nino Schurter is my idol and SCOTT-SRAM my dream team. I'm super excited to be joining them to further develop my career."
But as we said at the beginning, this announcement leaves us with the big question of how Filippo Colombo will manage the season, as his signing with the Q36.5 Pro Cycling Team also seems firm for 2023.
The rider has not yet made any statement about this, but we could think that Colombo will do the full MTB season and will use the road for transitional periods. Wearing the colors of each team in each modality. Also, SCOTT is a common sponsor between the two, so there should be no conflict of interest there.