A closer look at the new Scott Foil RC Ultimate for Vincenzo Nibali
Vincenzo Nibali will continue to participate in cycling events on a brand new Scott Foil RC Utimate. The Italian continues to be fully involved in cycling after his retirement as technical advisor to the Pro Team Q36.5 and now as an ambassador for Scott, the brand that also supplies the team.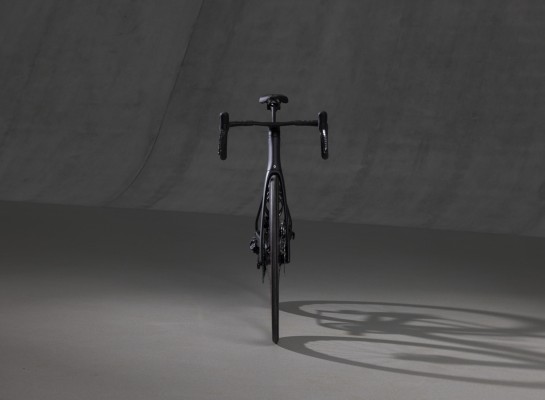 Vincenzo Nibali joins Scott Sports Team
The fact that Vincenzo Nibali is in love with cycling is no surprise to anyone who has followed the Italian champion's career. Proof of this is that not a day has gone by since he ended his professional cycling career before he became involved in cycling-related projects.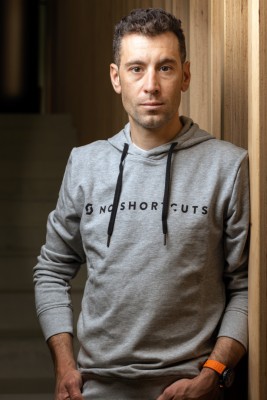 The first of these was with the Q36.5 team, of which he became part as Technical Advisor, adding this position to that of brand ambassador for the clothing brand that names the squad. Also related to another of that team's sponsors, Vincenzo Nibali now joins Scott as a brand ambassador. In addition, the intention is that the collaboration will go further, taking advantage of the Italian ex-professional's experience in future product developments.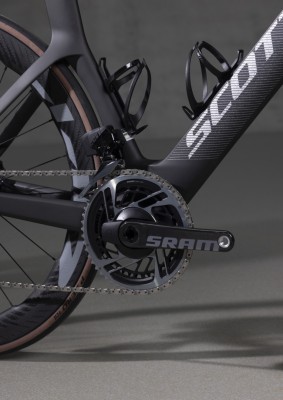 Nibali's role as Scott Sports ambassador includes participation in several events. The first of these will be none other than the Absa Cape Epic, in which Vincenzo Nibali will take part on a Scott Spark RC, teaming up with fellow cyclist Ivan Santaromita.
The brand stresses the importance of having a figure of Vincenzo Nibali's level to test and develop the products that will then pass into the hands of the Q36.5 cyclists before reaching the general public.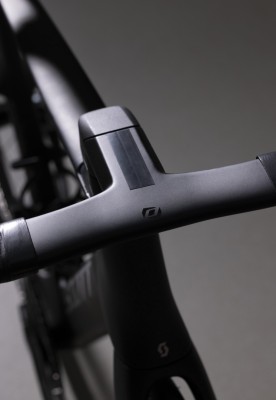 For his part, Nibali was nostalgic as he recalled his beginnings as a cyclist, when in the 90s he took his first mountain bike rides on a Scott Endophin, while highlighting the technological evolution produced in all these years by discovering first hand, during the visit to the Scott headquarters where the collaboration agreement was certified, the Scott Foil RC Ultimate that the brand has prepared for him. "I love the new Foil. I've always ridden aero bikes, but nothing so optimized. It's stiff, it's fast, it's light. From the first pedal stroke I felt comfortable with it," said the Italian.
Foil RC Ultimate - Vincenzo Edition
The Scott Foil RC that Vincenzo Nibali will be riding on a regular basis hardly differs from the setup that we were able to test first hand a few months ago. Just small details in the decoration, to make more visible the brand logos and small changes in the developments, where Nibali keeps the "professional" 52/39 chainrings of the SRAM Red eTap AXS group that mounts the bike, in addition to the radical measures of the integrated handlebar Syncros Creston ic SL Aero, for which Nibali has chosen 120 mm in length and a width of 400 mm.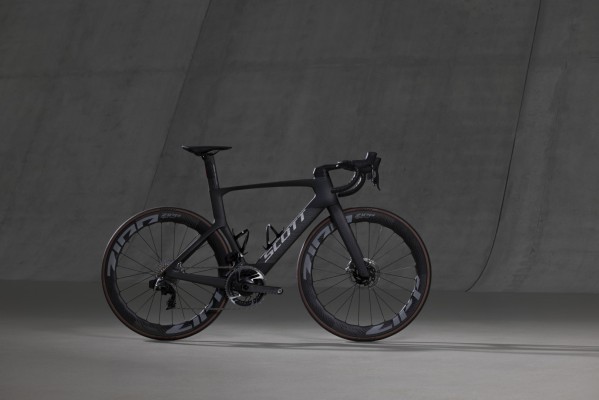 This is the complete set-up of the bike that the Italian will be riding:
Frame: Foil RC Ultimate – Vincenzo Edition. HMX SL Carbon
Groupset: SRAM Red eTap AXS crankset with Quarq 52/39 power meter. 10-33 cassette
Handlebar/Stem: Syncros Creston ic SL Aero
Seatpost: Syncros Duncan SL Aero CFT
Saddle: Syncros Belcarra V-Concept 1.0
Wheelset: Zipp 454 NSW
Tyres: Pirelli P-Zero Race TLR 700x28c