Robert Marchand, the cyclist who set the hour record at the age of 105, dies at the age of 109
French cyclist Robert Marchand died this week at the age of 109 in Mitry-Mory. The last time we heard from him was just over a year ago when, in the middle of his confinement and on a turbo trainer at the age of 108, he said: "cycling is what I love the most".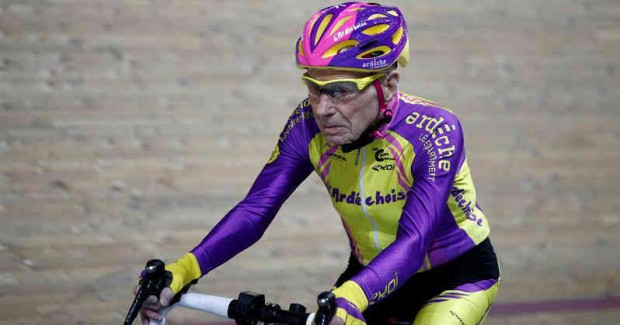 Robert Marchand, the oldest cyclist to break the hour record, passes away
In 2017 we heard for the first time about a French cyclist who was going to attempt to break the hour record, but it wasn't just any record. It was the first attempt to be made at the age of 105, and Robert Marchand succeeded.
He was the oldest cyclist to break the hour record, 22.5 kilometres that he completed in the velodrome, but Marchand did not get off the bike then and 2 years later he tried again at the age of 107. On this occasion it was the UCI judges themselves who considered that for his health he should not attempt it.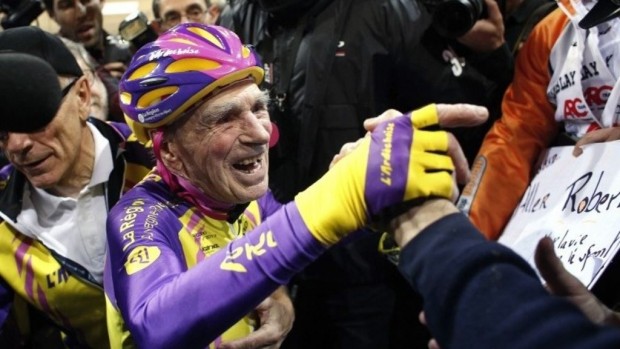 This cyclist has been a great example of self-improvement for many and his life could be the subject of a film. He was born in 1911, lived through the two World Wars and in the second one had to emigrate first to Venezuela and then to Canada. But it was not until he returned to Paris and retired that he began to practice his great passion, cycling.
Genetics seems to have been on his side in allowing him to maintain his fitness beyond 100, but he himself gave some tips for anyone who wanted to reach that age with his vitality.