Pauline Ferrand Prevot wins the Albstadt Short Track in a flawless way
After the heavy snowfall of the last few hours, the sun came out to welcome the first Short Track of 2021 at the Albstadt World Cup. With favourable weather and the course in good condition, World Champion Pauline Ferrand Prevot took the first victory of the year after a race in which she was able to play her cards right to win without exhausting herself too much.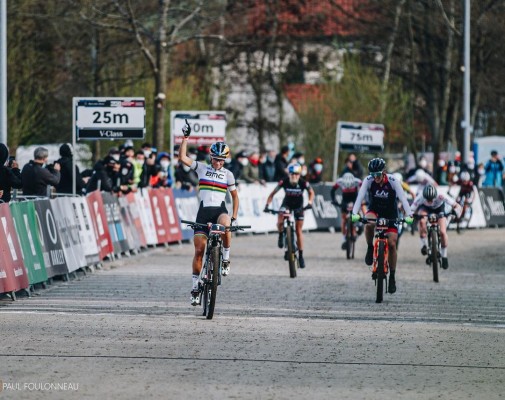 Pauline Ferrand Prevot wins the World Cup Short Track in Albstadt
With a start that was almost a sprint, it was BecMcconnell who managed to get into the lead at both the first corner and the section of trail that lined up the group. But the race eased off as the group came together and the riders started to keep an eye on each other and reserve as much as they could.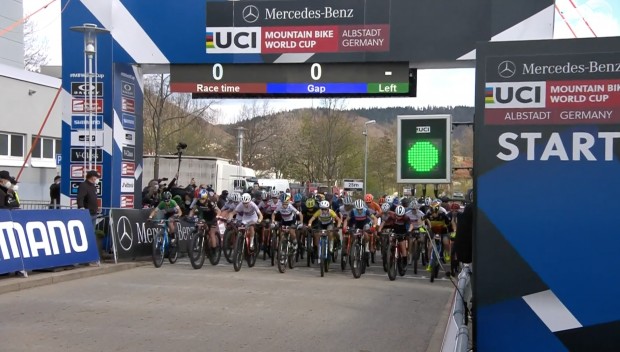 McConnell, Courtney, Eva Lechnner, Anne Terpstra, Loana Lecomte, Jolanda Neff and Sina Frei were all in the lead, and none of them wanted to waste a drop of energy.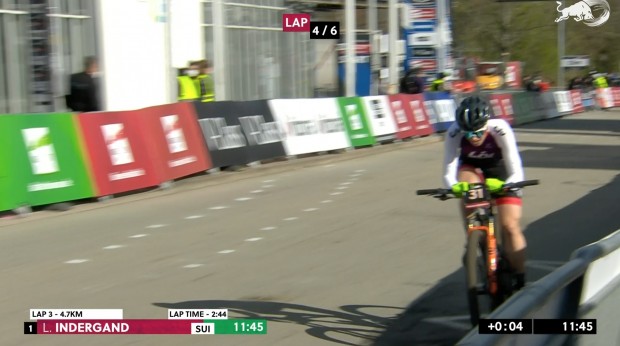 Only the Swiss rider Linda Indergand on lap 3 of 6 dared to launch an attack with which she took the lead and managed to open a gap of 18 seconds with Loana Lecomte who was leading the chasing group. No one expected Linda to launch this solo ride with 3 laps to go, and behind her there was a certain air of calm waiting for Lindergand to slow down before the end of the Short Track.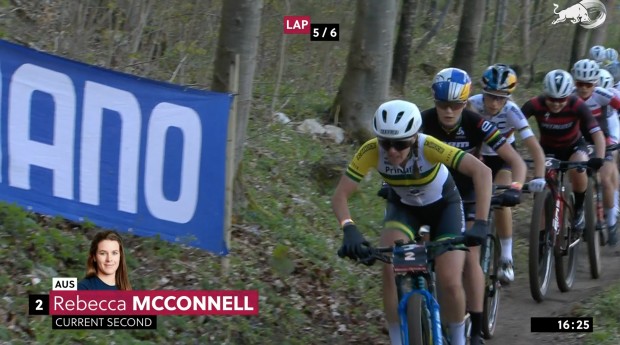 It was all to be decided on the last lap and there Indergand arrived with only 14 seconds to go when the pace started to pick up and attacks began to be made from behind.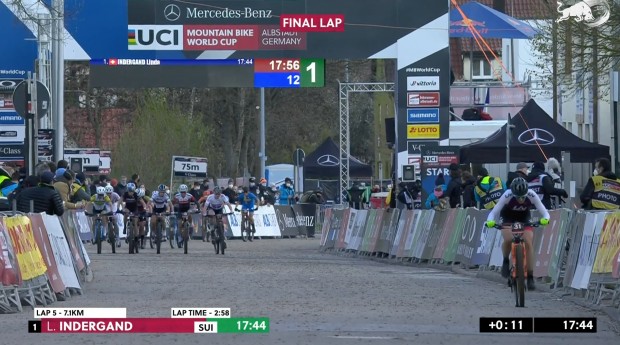 World champion Pauline Ferrand Prevot was the one to reach Indergand, overtake her and set off for her first victory of the year in a flawless way.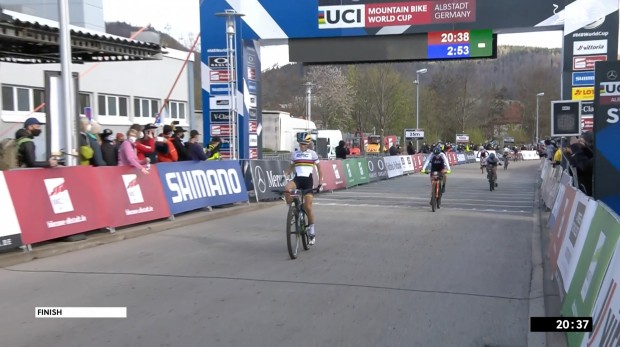 Switzerland's Linda Indergand finally had to settle for second place after being one of the main protagonists of the race. Third place was finally taken by Britain's Annie Last, who beat Courtney in the sprint for third place.
Results Women Short Track Mercedes-Benz UCI Mountain Bike World Cup - Ablstadt
Pauline FERRAND PREVOT 0:20:37
Linda INDERGAND 0:20:38
Annie LAST 0:20:39
Kate COURTNEY 0:20:39
Loana LECOMTE 0:20:42
Rebecca MCCONNELL 0:20:43
Anne TERPSTRA 0:20:45
Sina FREI 0:20:47
Eva LECHNER 0:20:55
Jenny RISSVEDS 0:20:55