Van der Poel wins the Albstadt Short Track at his will
The wait is over and one of the most interesting seasons in living memory has finally begun on the Albstadt Short Track. However, it only took Mathieu Van der Poel one race to show that he is really at a different level.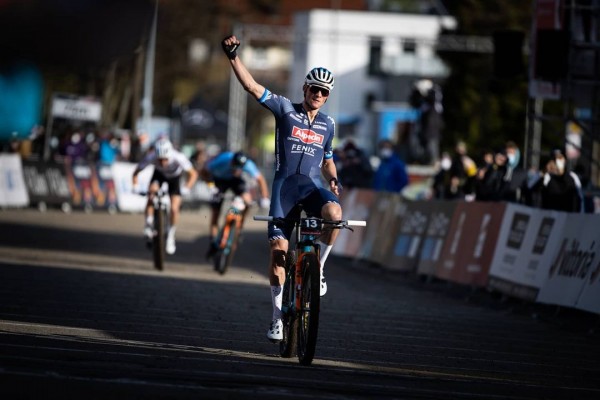 Mathieu Van der Poel wins the Short Track race in Albstadt
The lights turned green and Avancini rushed to take the lead while Van der Poel was fighting to overtake as much as possible. But just as the group was coming together at the end of the first lap, Van der Poel gave his first warning, and he did it as he usually does on the road, on the hardest climb of the circuit.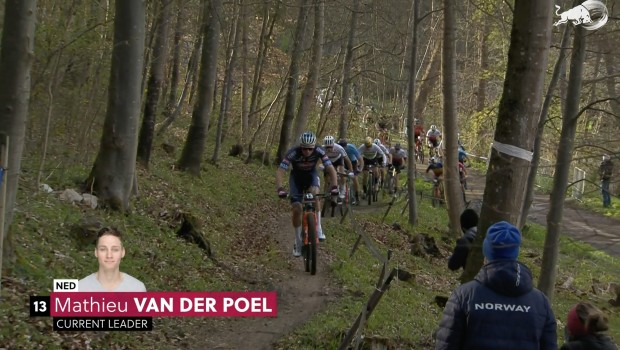 Nino Schurter was the one who fought hardest to make contact with Van der Poel as soon as possible, but the Dutchman only needed 2 laps to remind the whole grid that he won here last time and his MTB performance is still as high as ever.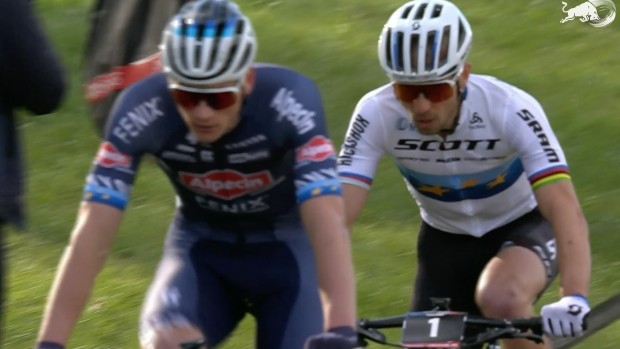 After Van der Poel's attacks, and still with 3 laps to go, Victor Koretzky took the first position, the group got back together and Schurter stayed in second position.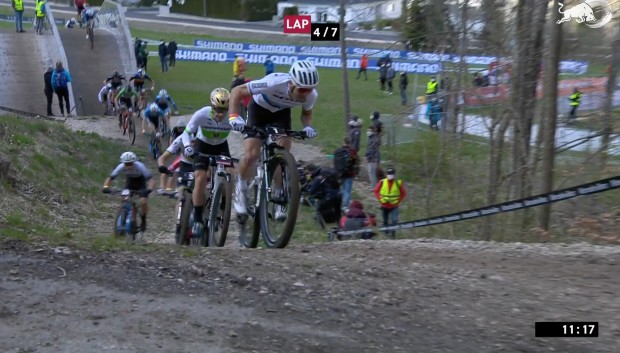 Schurter waited until the fourth lap to take the lead of the race, but it only lasted a few metres and the group of favourites quickly became compact again. In front were riders like Avancini, Schurter, Koretzky, Vader, Fluckiger or Van der Poel. Nobody wanted to be left behind and anyone could win.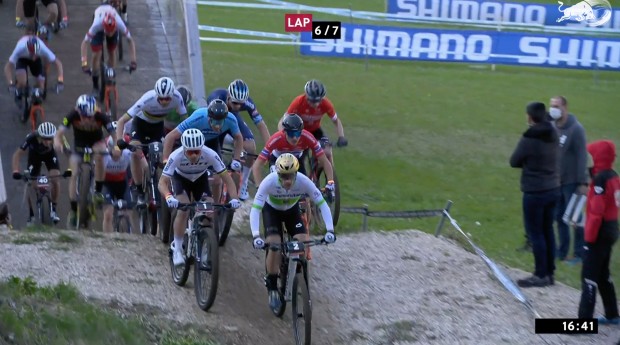 On the second to last lap, Fluckiger tried a new attack but nobody could get away. However, at the bell on the last lap, Van der Poel took the lead again and now no one could follow him. Van der Poel controlled and won the race at will. The feeling was that Van der Poel was able to attack and brake with some ease. Unbelievable.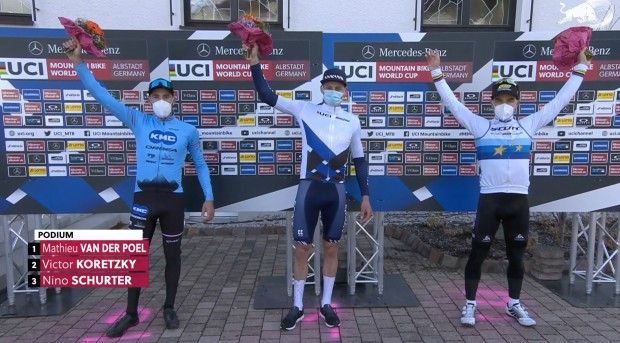 Second place was contested by Schurter and Koretkzy in the sprint, and the photo finish saw Victor Koretzky take second and Nino Schurter third. Henrique Avancini finished fourth after a mechanical problem at the end of the race and was unable to compete for the podium.
Among the Spaniards, David Valero was the best, coming in 22nd position, followed by Jofre Cullel who came in 26th.
Results Men Short Track Mercedes-Benz UCI Mountain Bike World Cup - Ablstadt
Mathieu VAN DER POEL 0:20:39
Victor KORETZKY  0:20:41
Nino SCHURTER 0:20:42
Henrique AVANCINI 0:20:48
Mathias FLUECKIGER 0:20:49
Jordan SARROU 0:20:50
Peter DISERA 0:20:50
Luca BRAIDOT 0:20:52
Nadir COLLEDANI 0:20:53
Alan HATHERLY 0:20:53