Pauline wins the Gravel World Championship, her fourth rainbow jersey of the season
The Frenchwoman reigns on earth by beating Switzerland's Sina Frei in the first Gravel World Championship after a very fast race. She has now won her fourth World title this season alongside her Marathon, XCO and Short Track titles.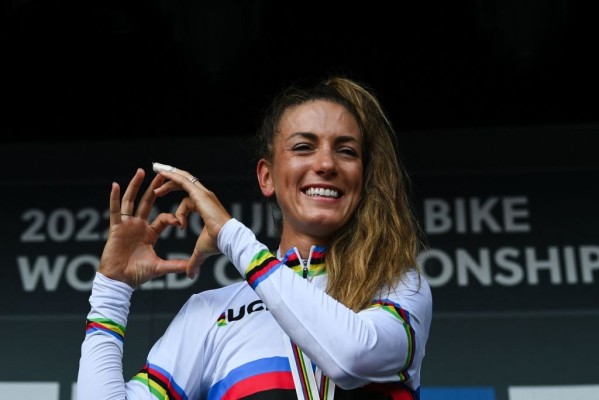 Ferrand-Prévot meets the expectations in the first Gravel World Championship
The Gravel World Championship is already a reality after the Elite Women's race between the Italian cities of Vicenza and Cittadella on a very fast course, with hardly any gradient, and whose only notable difficulties were in its initial part, with two hard climbs that would serve to stretch the race after a fast-paced start.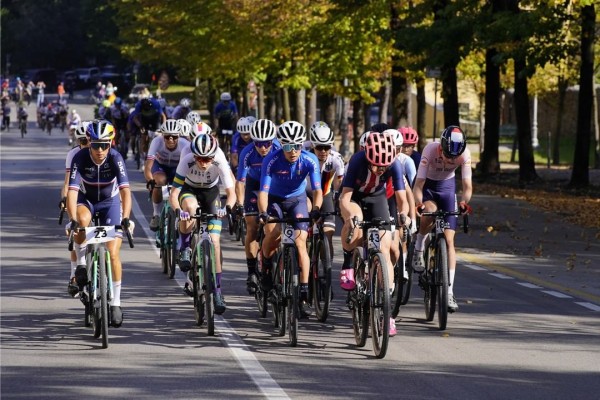 A leading group was soon formed, with Pauline Ferrand-Prévot herself, Sina Frei, the Argentinian Sofía Gómez Villafane, Tiffany Cromwell and Bárbara Guarischi as the most notable names.
Alternating sections of asphalt and roads, mostly compact tracks that made the speed very high. In fact, the winner of this Gravel World Championship managed to cover the course at more than 33 km/h on average.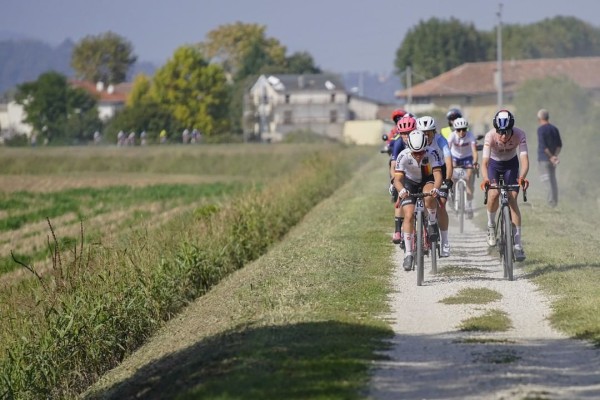 This high pace led to a natural selection in which the group broke up. Six riders remained at the front, in a break formed by Ferrand-Prévot, Sina Frei, Chiara Teocchi, Germany's Jade Treffeisen and American Lauren Stephens, who opened a gap of nearly a minute over their pursuers, a second group in which Spanish rider Marta Romeu rode.
In the final stretch of the race, already in the vicinity of Cittadella, the pace itself continued to select the race. First the American Stephens gave ground and, with the finish line just a stone's throw away, the German Treffeisen began to show signs of weakness and, practically in the last kilometre, a stretch of ascent that gave access to the wall of Cittadella, she cut herself off, leaving her without the possibility of a medal.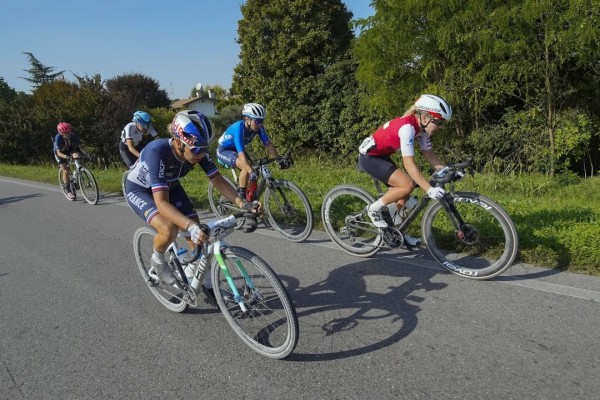 Italian rider Teocchi tried to hold the pace of the two favourites in this final uphill but also gave up, leaving the outcome, 300 metres from the finish, pending the resolution of the sprint between Ferrand-Prévot and Frei. There was no colour and the French rider made the most of her speed to make the predictions come true and achieve the milestone of adding 4 rainbow jerseys in the same season. A power and good work that has made INEOS Grenadiers choose her as the flagship for its women's project that will start next season.
Italy's Chiara Teocchi completed the podium. For her part, Spain's Marta Romeu reached the finish line in a meritorious 15th position.
Gravel World Championship Classification

Pauline Ferrand-Prévot (France) 4h09'06''
Sina Frei (Switzerland) 4h09'06''
Chiara Teocchi (Italy) +07''
Jade Treffeisen (Germany) +11''
Barbara Guarischi (Italy) +26''
Tiffany Cromwell (Australia) +39''
Ilaria Sanguineti (Italy) +01'02''
Letizia Borghesi (Italy) +03'08''
Rasa Leleivyte (Lithuania) +03'11''
Riejanne Markus (The Netherlands) +03'13''