New BH-COLOMA TEAM, Carlos Coloma's team changes name
The UCI MTB team until now known as BH TEMPLO CAFÉS UCC changes its name and will become a co-factory team called BH-COLOMA TEAM for 2023. The formation has just announced its new name and kits for the next season while we see for the first time the full squad with the newly incorporated Jofre Cullel.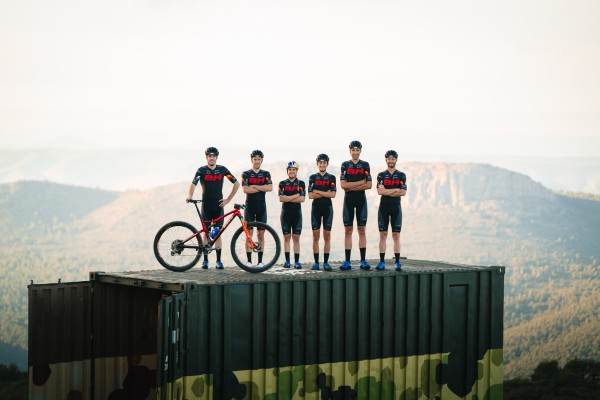 Carlos Coloma's team changes name: new BH-COLOMA TEAM
A few hours ago we knew that Jofre Cullel will be the new teammate of David Valero in 2023, and then we suspected that there could be important changes in the team because of the jersey with which Jofre has been presented. Now the name change is confirmed after the departure of one of its main sponsors in recent years, Templo Cafés. The team is now called BH-Coloma Team and this is not the only novelty.
The 2023 season will be the fifth for the Riojan structure led by Carlos Coloma and it does so at the best moment for the team with its leader David Valero, as number 1 in the UCI ranking, Natalia Fischer as current European XCM champion and the two national champion jerseys in its ranks, David Valero and Rocío del Alba.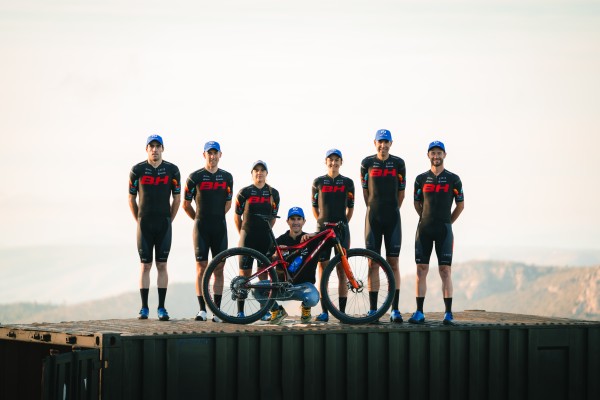 As we have already known, the Catalan Jofre Cullel and the Argentinean Catriel Soto will be the new signings of the BH-Coloma Team for 2023. In this way the main squad will be composed by: David Valero, Pablo Rodríguez, Jofre Cullell, Catriel Soto, Rocio del Alba Garcia and Natalia Fischer.
And we say the main squad, because the structure will have a Junior and U-23 team composed of 8 more riders: Jaume Bosch, Alberto Barroso, Joan Mir, Miguel Ramirez, Vicent Zaragoza, Hugo Franco, Paula Martin and Núria Bosch.
The team will make its debut next February 2nd in Huelva at La Leyenda de Tartessos, from February 2nd to 5th.
In terms of equipment, the BH LYNX RACE will continue to be the MTB used in most of the races, but they will also have the hardtail Ultimate EVO Carbon, one of the favorites for Valero in fast circuits. Both will be fitted with the full Shimano XTR groupset, Duke carbon wheels, Gemini handlebars with integrated Gemini stem, Fox 34 fork, Chaoyang tires, Bike Yoke dropper seatpost, Prologo saddle and Stages power meter.