Turn your MTB into an electric snowbike with this kit
A cold wave is coming. Snow is coming. What's more fun than a snowbike? But of course, who has one, right? Well, if you have a mountain bike, you can also have a snowbike with this amazing kit.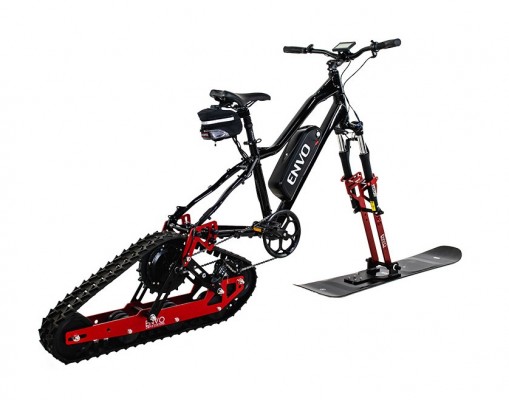 From mountain bike to snowbike in a wheel change
The kit to turn your mountain bike into a snowbike has been developed by Envo and is called Envo Snowbike. It is made up of two parts that replace the wheels and turn any mountain bike into a real snowbike.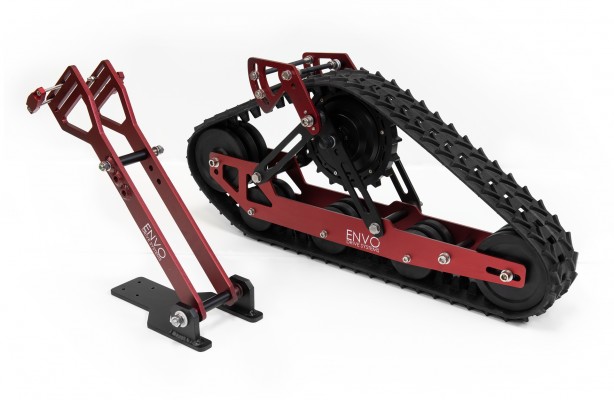 The good thing is that this Envo system has electrical assistance, because if it is already difficult to pedal, imagine through the snow. Of course, it's not a snowbike like those you see in the movies in Alaska, but with a little effort and some electrical assistance, you can enjoy your mountain bike in a different way.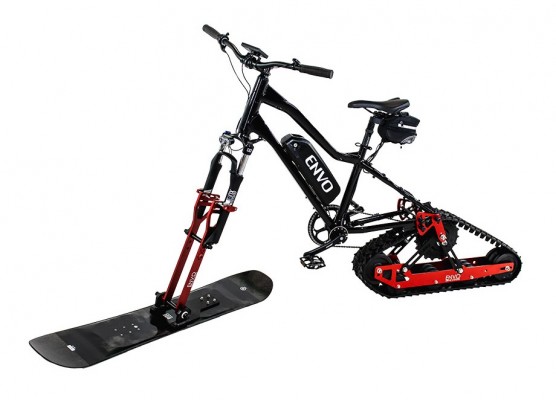 The Envo Snowbike is sold as a separate kit, with no mountain bike involved. It's the first kit of its kind and it's really promising.
Price and characteristics of the Envo Snowbike
It is a prototype launched without warranty, please be warned. In other words, it works perfectly, but in case of failure or breakage on your part, the company does not take any responsibility. In fact, they require you to sign a release of responsibility at the time of purchase.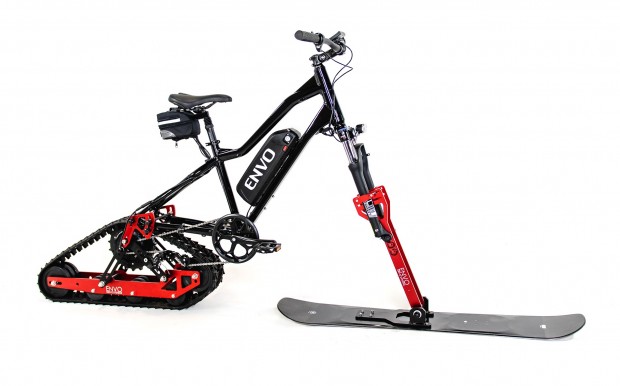 In addition, you should check with them the width of your wheels because they do not specify the width of the device. So, the Envo Snowbike has also its buts and it is could be seen an exclusive kit for the snow fanatics.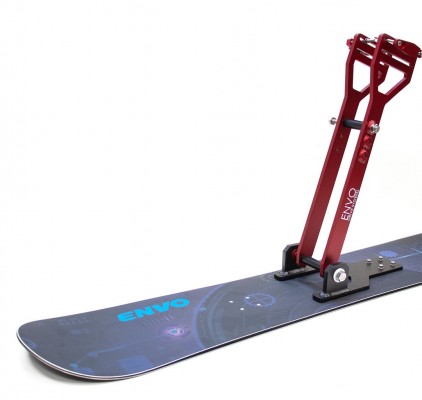 The Envo Snowbike kit includes the rear chain with the electric motor to assist you, and the front ski to slide and control the device. However, it works well with snow layers below 30 centimetres, so no swimming in the snow. It allows climbs of up to 20% thanks to the 750W of power and reaches 18km per hour. You may not be Eric Barone, but that's not bad. Its price: about 2000 euros. These days we saw Nino Schurter enjoying the snow. With this Envo Snowbike the fun and the incredible experience are guaranteed.