Mondraker presents its catalog and new products for 2023
The manufacturer Mondraker has just presented its 2023 bicycle catalog, and they do so claiming that it is the most complete range and with the highest technological performance they have produced in their 20-year history. Let's take a look at their most interesting new products.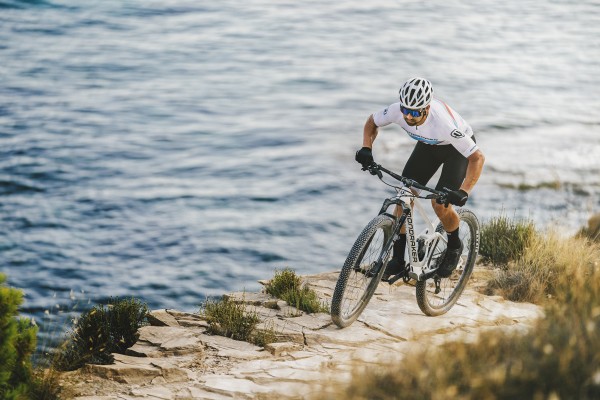 What's new in the Mondraker 2023 catalog
With 68 models in total, this is Mondraker's most extensive catalog to date and in it we can find from the well-known mountain bikes that we can see in any XC or DH World Cup (here you can take a look at the Mondraker F Podium RR with which McConnell won in Petropolis) to a wide range of children's bikes or urban bikes.
Innovation and development of new technologies are one of the pillars of the Alicante brand and in its 2023 catalog we find its entire list of patented and applied technology, such as FORWARD GEOMETRY, the ZERO SUSPENSION system or the impressive MIND telemetry system.
New RAZE Alloy, here comes the most affordable version of the Mondraker RAZE
The Mondraker RAZE model was presented in 2022 as a mountain bike that combined the best of Enduro and XC, a risky idea but that soon convinced all users. In a few months it has become one of the best sellers of the brand and we are not surprised.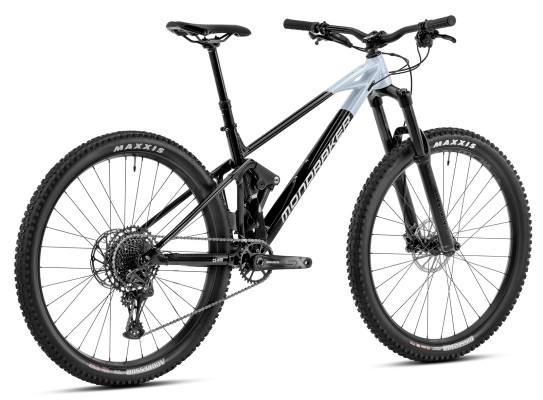 After that success, it seems a logical step for Mondraker to expand its range with two aluminum models, the RAZE ALLOY and RAZE R ALLOY. Both share the same geometry and kinematics as the RAZE CARBON and are made of STEALTH ALUMINIUM and the ZERO SUSPENSION SYSTEM with 150mm front and 130mm rear.
New MONDRAKER CHRONO DC
The DC name refers to DownCountry, an unstoppable trend that pushes to reinterpret the limits of traditional Cross Country. The new Mondaker CHRONO DC is made of aluminum for those who are looking for a more aggressive hardtail for more fun on downhills.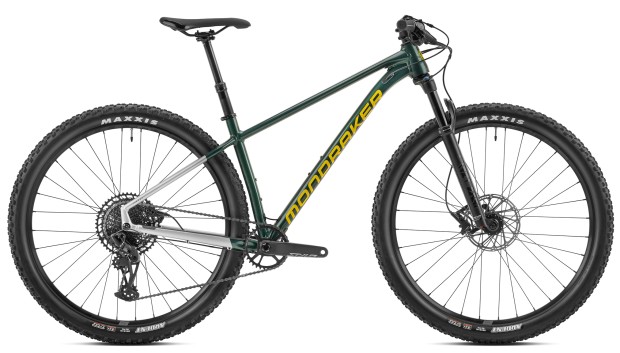 With a 120mm travel fork, a more aggressive 68.5° steering angle and the ability to fit up to 2.4" tyres, the Chrono DC is one of the most versatile and affordable options for those looking for a high-performance downhill hardtail MTB.
CHASER URBAN CROSS: full suspension for a total eBike
The bicycle is beginning to play a predominant role in urban mobility and there are many who are already betting on having a single bike with which to commute every day or use it to escape from the routine. The Mondraker CHASER RX and X is perfect for this.
A full suspension electric bike that enters directly into the brand's Urban Cross range with two models. This is Mondraker's most versatile urban option for 2023 and comes with 150mm front and 140mm rear suspension and equipped with everything you need: lights, mudguards, luggage rack and the versatility of Maxxis Ikon 2.6" tyres.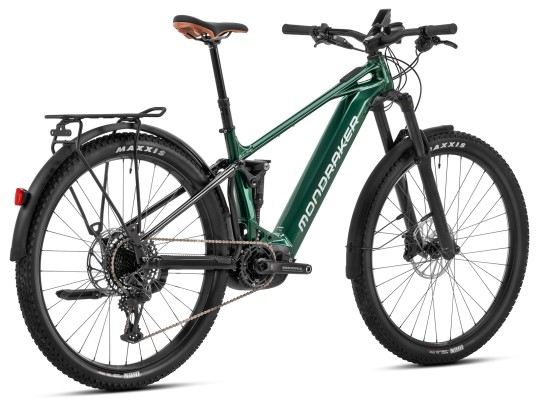 The CHASER RX, the top-of-the-line model, comes equipped with a 750Wh battery and the CHASER X with a 625Wh battery.
The CHASER RX model features the Bosch Smart System with Bosch Performance Line CX G4 motor, the new System Controller device integrated in the top tube, Mini Remote wireless remote control and Kiox 300 external display.
BOSCH and Shimano motor upgrades
Another major addition to the Mondraker 2023 catalog will be updated electric motors and systems for its current eBikes.
All Mondraker eBikes equipped with a BOSCH motor will be upgraded to the latest Smart System version and from 2023, models with 625Wh batteries will also be Smart System. All models and ranges equipped with Bosch (CRAFTY CARBON, CRAFTY, LEVEL, PRIME, CHASER and CHASER URBAN CROSS) are equipped with the Bosch Performance Line CX G4 motor.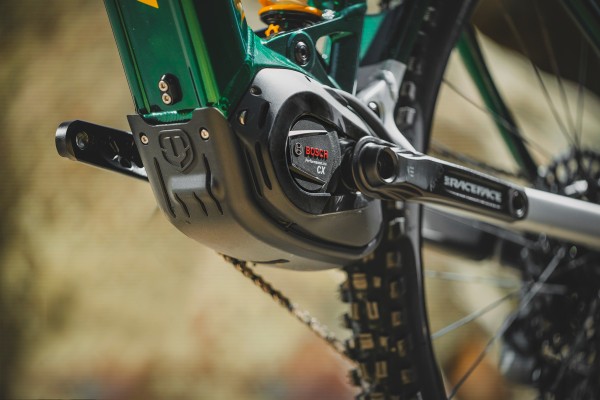 The DUSK and THUNDRA ranges are also updated with a new generation of motors. In this case the new Shimano EP801 and EP600 replacing the EP8 and E7000 respectively.
From today you can consult the complete Mondraker 2023 catalog on the official website of the brand, where you can find all the new products, as well as new aesthetics and full set-ups.