The Mondraker F Podium special edition for Bec McConnell
Bec McConnell is making XCO history. Until this season she had never won an XCO World Cup, but that has all changed this year and so far she has won all three that have been held. To celebrate, Mondraker presented the Australian with a personalized bike commemorating her and the brand's first XCO World Cup victory.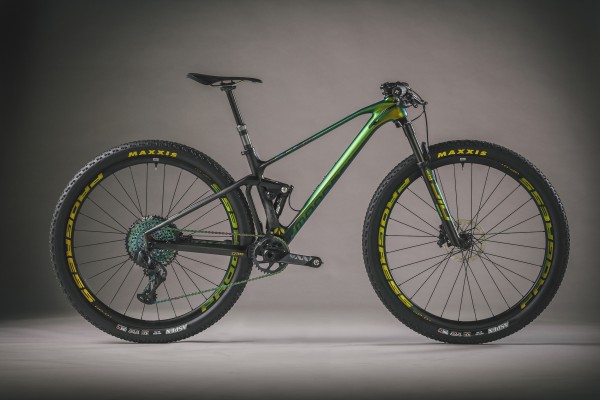 The Mondraker F-Podium DC RR special edition for Bec McConnell
The 2022 XCO World Cup opened in Petrópolis, Brazil, and there Bec McConnell surprised everyone with a great victory after fighting for the first position during the whole race. Then came the Albstadt and Nove Mesto events in which the Australian has continued to dominate flawlessly and that has earned her to be the current number 1 in the UCI ranking.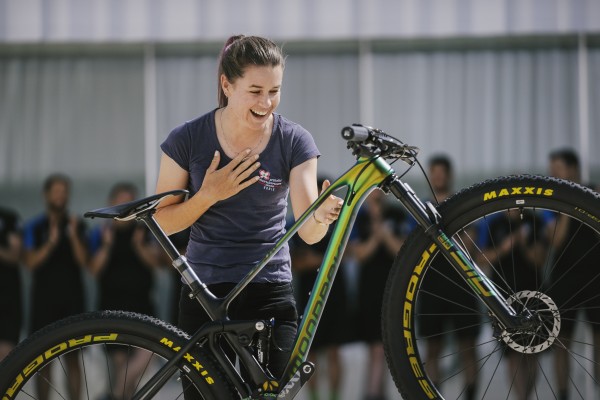 Bec McConnell has achieved with the F-Podium DC RR a milestone in her racing career, but also for her team, the Primaflor Mondraker Genuins Racing Team, and for the brand, Mondraker.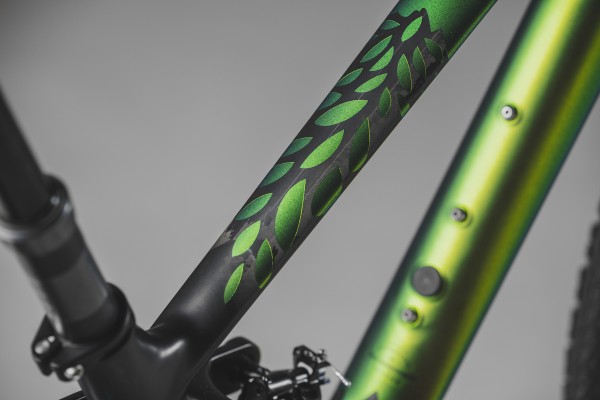 To commemorate that first victory in Petrópolis, Mondraker has customized an F-Podium Special Edition for Bec.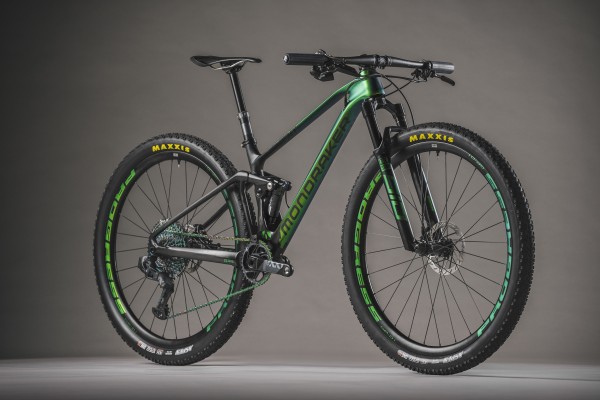 The bike has been completely customized in black and iridescent green, reminiscent of the Brazilian jungle where Rebecca has begun to forge a dream season. The bike is full of details, such as the text "First World Cup Win - Brazil 2022" on the back of the seat tube; the laurel leaves typical of champions; and a small drawing in the shape of her beloved dog Lenny on the top tube next to the head tube.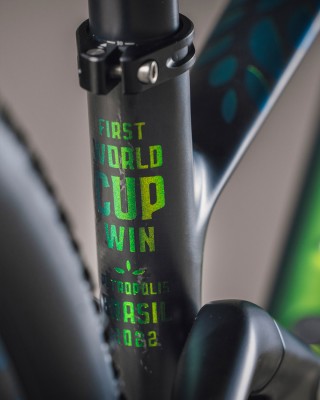 The F-Podium Special Edition set-up for Bec is the same as the one used in the World Cup, the F-Podium DC RR.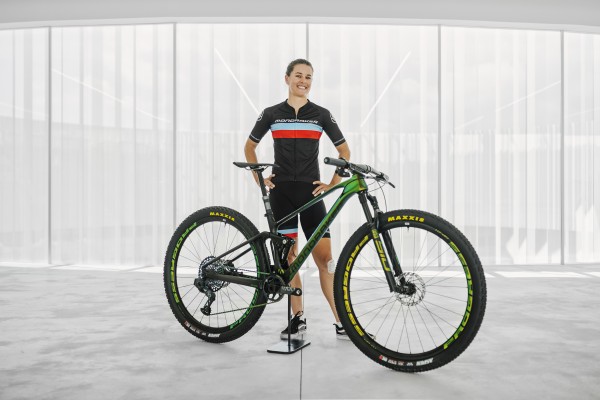 Full set-up:
Frame: Mondraker F podium RR in size S

Wheels: Progress GP:01 with an internal width of 27 mm and an external width of 33 mm. Weight: 1350 g

Tyres: Aspen rear 2.25 170tpi with 19 psi rear and severe front 17 psi front tyres

Handlebar: 620 mm ONOFF CL Advance Carbon

Stem: ONOFF 60mm -17º

Drivetrain: SRAM Eagle AXS XX1 with 10-50 cassette

Crankset: SRAM XX1 170mm with 32t chainring and power meter 4iiiii

Seat Post: RockShox Reverb AXS 100mm

Brakes: SRAM Level Ultimate

Fork: RockShox SID Ultimate 100 mm 82psi

Rear Shock: RockShox SID Luxe Ultimate 143psi

Saddle: Essax