We discovered a new MMR Kenta prototype at Nove Mesto
In the rain and mud at the Nove Mesto World Cup we have just discovered what looks like the next version of the MMR Kenta. A prototype, with a new geometry and a completely redesigned crankset, with which the Spanish cyclist Sergio Mantecón is already riding and with which he will compete this weekend.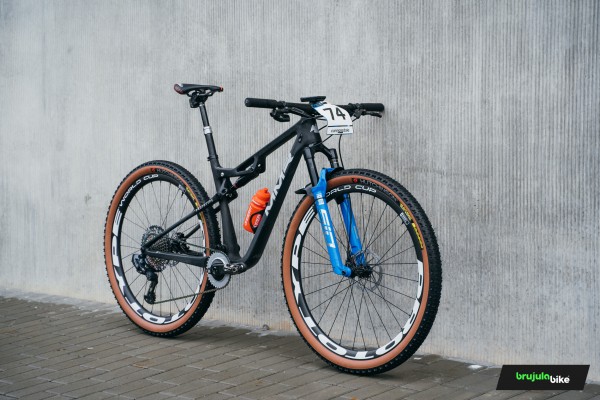 The prototype of the next MMR Kenta is already rolling in Nove Mesto
As it happened in 2017, Asturian manufacturer MMR is using its race team to develop a new full suspension mountain bike model. If they're sticking to the name, it'll be the next MMR Kenta, and in it we see an updated geometry in which the steering angle relaxes to 68.5º with a 110mm fork, the seat tube becomes more upright, the reach increases and the chainstays are shortened to 435mm. Obviously, these measurements were obtained from comments on the prototype's appearance and are by no means definitive.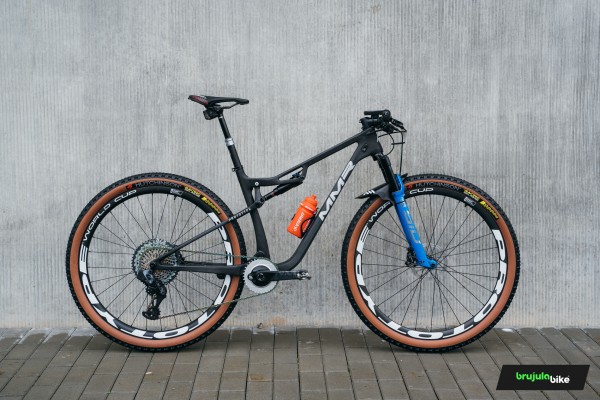 The most significant point, in terms of performance and aesthetics, of this new model can be found in its renewed linkage. This full suspension prototype maintains the articulated pivot system of the current MMR Kenta, but now its linkage separates the pivot points of the shock absorber and tie rods. As far as we know, with the new linkage the kinematics change, improving the performance of the system considerably, as well as facilitating the maintenance of the shock absorber.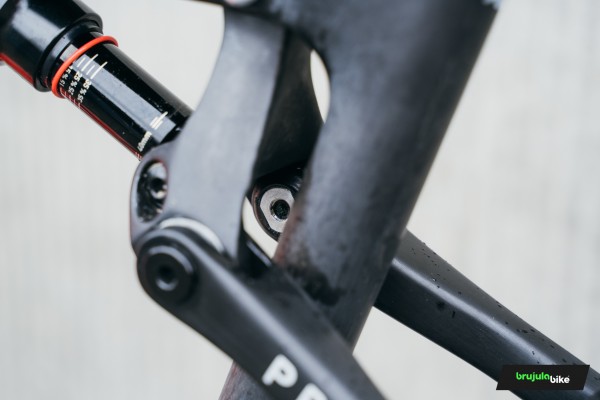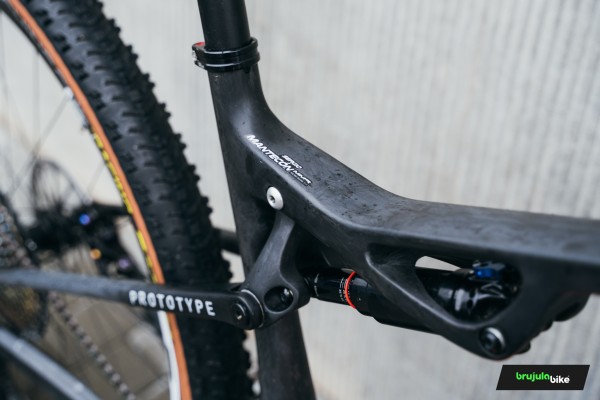 We are advised that the system of anchoring to the frame of the swingarm, the main pivot, has also changed and it will now be possible to remove the swingarm without having to remove the chainring or the chain guide.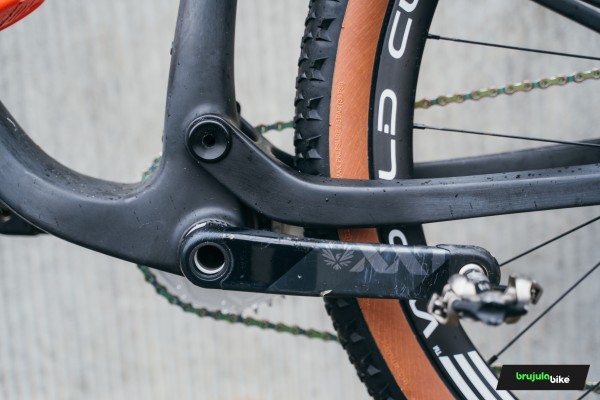 The front cable routing changes with the current Kenta to replicate the design of the Rakish, the MMR hardtail model that was launched just a year ago and with which David Valero won the last Spanish Championship.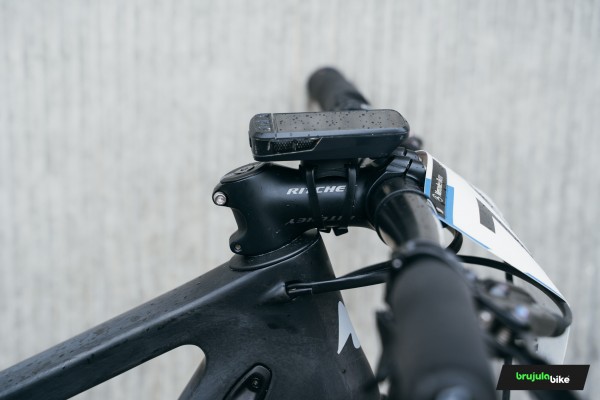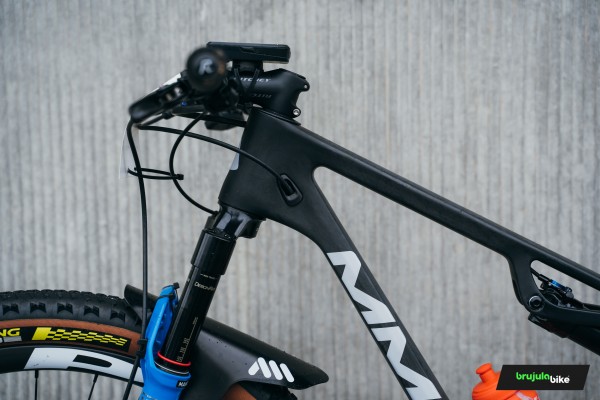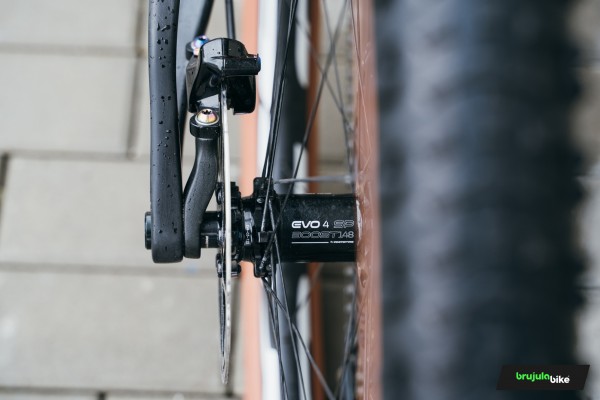 Assembly of Serigo Mantecón's MMR prototype for the 2021 Nove Mesto World Cup
After discovering that it was a new prototype and that Sergio Mantecón was going to compete in the Nove Mesto World Cup, we couldn't miss the opportunity to take a look at the whole set-up.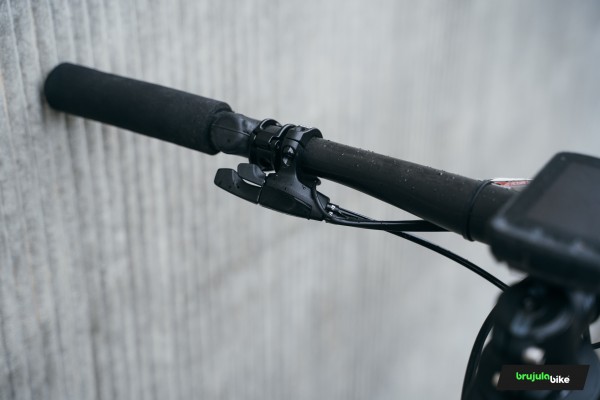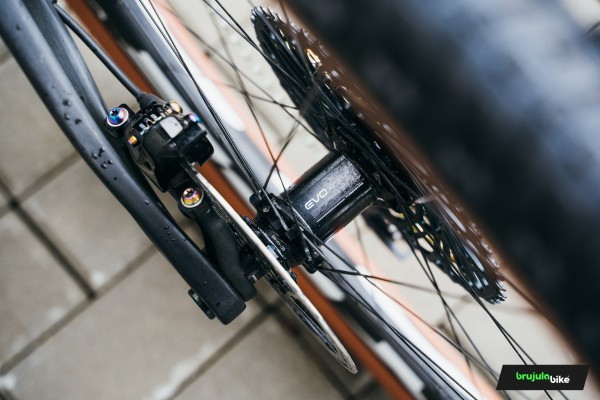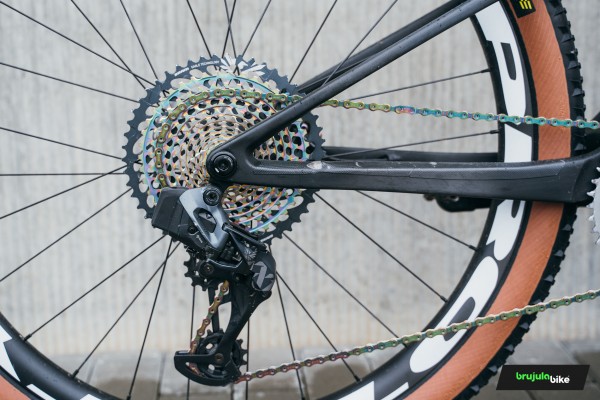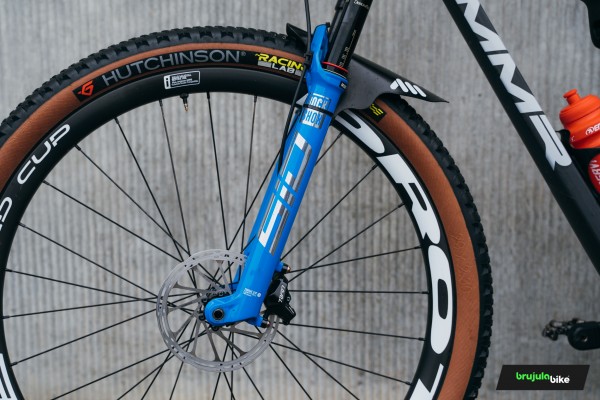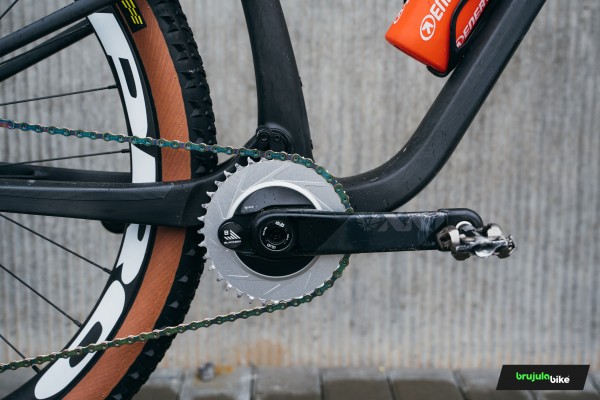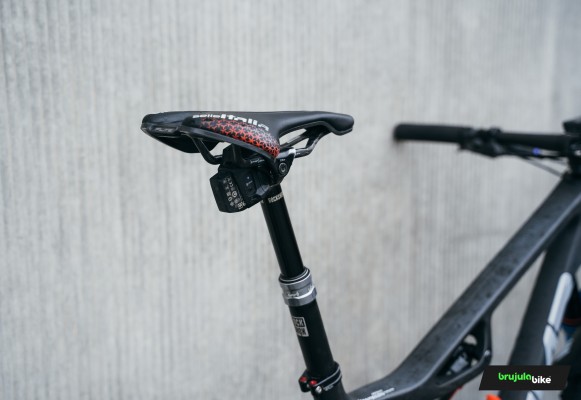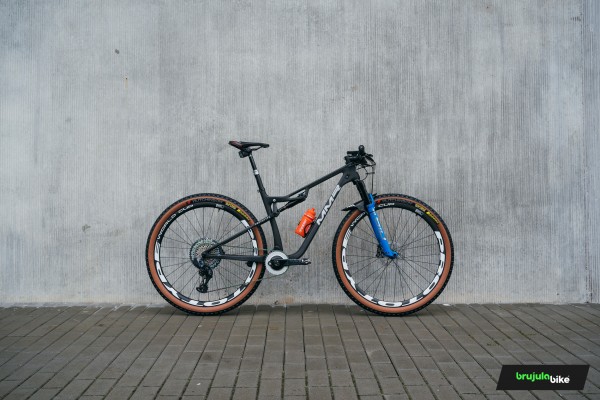 Full assembly
Frame: MMR prototype
Fork: Rockshox SID Ultimate 100 mm – 73PSI
Shock: RockShox – 208 PSI
Tyres: Hutchinson Skeleton Racing Lab 2.30 – 127 TPI –
Tyre pressures: PSI front: 19 PSI – rear 22 PSI
Drivetrain: Sram AXS XX1 - Rainbow 10-50
Cranksets: Sram XX1
Chain: Sram Eagle XX1 Rainbow
Chainring: 36t Sram Powermeter
Brake discs and pads: 160 mm Sram Ultimate
Pedals: Shimano XTR
Handlebar: WCS CARBON LOGIC-E FLAT HANDLEBAR 31.8mm diameter and 710mm long.
Stem: Ritchey WC 80mm -17º
Fork: Rockshox AXS 100mm of travel
Saddle: Selle Italia Novus EVO model
Grips: Ritchey
WEIGHT: 10,350kg