Mathieu Van der Poel wins the Strade Bianche 2021
Strade Bianche 2021 did not disappoint. A titanic Mathieu Van der Poel has increased his legend. Incredible, there are no adjectives for this cyclist, what a beast!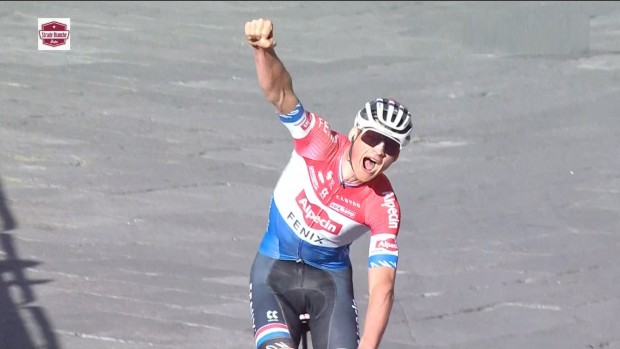 What happened at the Strade Bianche 2021
The fifteenth edition of this Strade Bianche 2021 did not disappoint, far from it. The expected battle between Van Aert and Van der Poel has taken place, of course, but there have been many more factors and riders in this story. And so much more.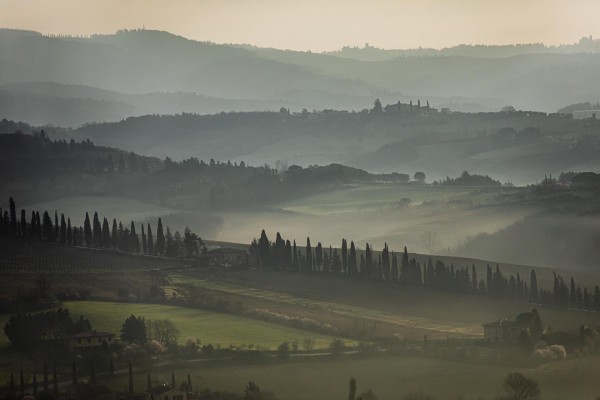 The sterrato acted as judge, as it always does in this already mythical Strade Bianche 2021. Those more than 60 kilometres far from the asphalt punished, and so much, the most experienced cyclists on tarmac. A third of the race was on gravel, 184 kilometres long, 11 sectors adding up to a total of 64 kilometres of almost sterrato.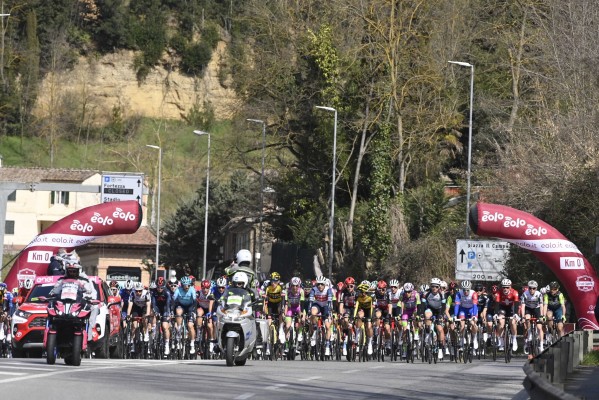 Right before the Piazza del Campo, a lot happened. The last section was decisive, as usual. The start was trouble-free and the first section was all about riding. Sharpening knives, the squad was close together. In the women's race, Chantal Blaak took the final victory after a spectacular attack in Santa Catalina, something that gave a clue as to where everything could be decided.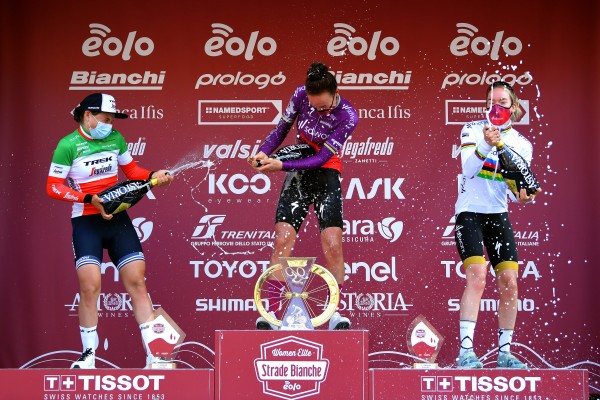 Up to 100 kilometres to go, a breakaway of about 10 riders was all that was notable, although among them none of the favourites. Jumbo was in control, Van Aert was their ace up their sleeve. The minute's lead didn't worry them. The most important thing, as usual, was not to fall in this first part. Something that Tadej Pogacar could not avoid. The Tour winner went to the ground with about 75 kilometres to go, but he managed to recover, and just as well.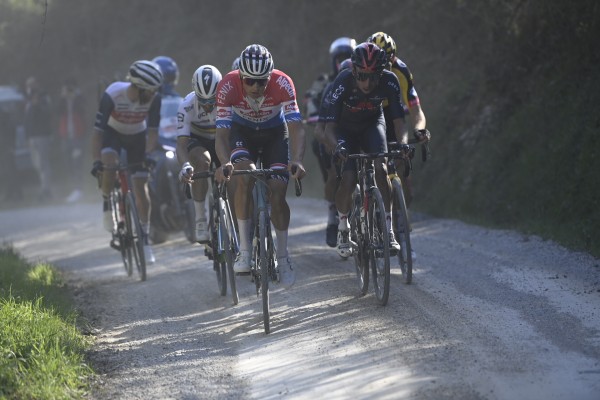 It wasn't until around 40 kilometres to the finish line that it became clear what the race was all about. A leading group with all the names marked in red beforehand: Alaphilippe, Van der Poel, Van Aert, Bernal, Pidcock and Pogacar were in that group, although Van Aert and Pidcock dropped off precisely on one of the penultimate dirt sections. Van der Poel and Alaphilippe rotated to take advantage of the slack, but it lasted them 5 kilometres, both reconnected.
A small group behind, with Fulgsang, Clarke, Mollema and Pello Bilbao, also connected, although they dropped off again. With 14 kilometres to go, they finally threw in the towel with more than a minute to go. Strade Bianche 2021 was not going to be for any of them.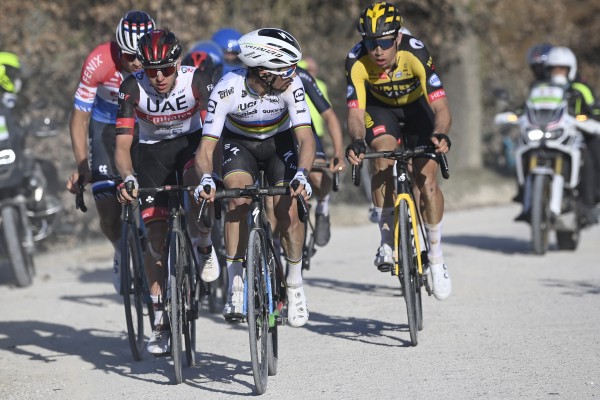 The final outcome of the Strade Bianche 2021
It was here that the interesting part began, because with 12 kilometres to go Van der Poel pulled out the sledgehammer. He broke the group, Bernal tried to follow him, but the only one who was relentless was Alaphilippe. Both went solo, with Egan Bernal doing his best to connect, just 7 seconds behind them, a Bernal who managed to connect quickly and who wanted to become the first rider to win Strade Bianche and Tour de France.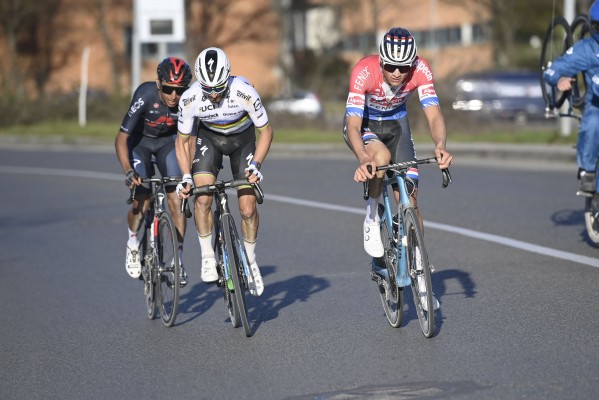 Behind the three riders, the rest of the group of favorites were fighting to keep the flame alive, which at 8 kilometres was 14 seconds.
With 4 kilometres to go, Van der Poel launched another brutal attack. But he was unable to open up a gap. Van der Poel and Alaphilippe were already in our list of favourites, but not Bernal. With one kilometre to go, the three of them were on the wheel. Together and it was all going to come down to a heart-stopping finish. With a 30-second advantage, they knew that the victory was between the three of them.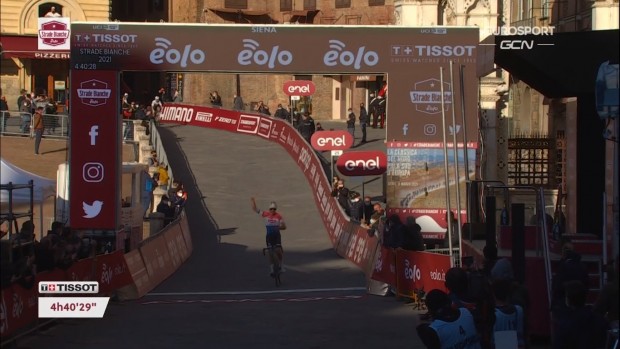 Van der Poel took off and opened up a huge gap. Impressive. There are no words. Impressive. There are no adjectives. Van der Poel broke the legs of his opponents and was planted in the last stretch alone. A beautiful finish, there is no name to describe this rider's performance.
Behind, Alaphilippe, who was very close, Bernal and Van Aert. Pello Bilbao, the best Spaniard, finished tenth.
Van der Poel, Mathieu | 4:40:29
Alaphilippe, Julian | +5
Bernal, Egan | +20
Van Aert, Wout | +51
Pidcock, Thomas | +54