The Kogel Kolossos cage comes to MTB
Kogel presents its new line of cages with oversized pulleys and ceramic bearings for mountain bikes. The new Kolossos range is compatible with SRAM Eagle groupsets and comes under Kogel's "Guaranteed Performance" policy.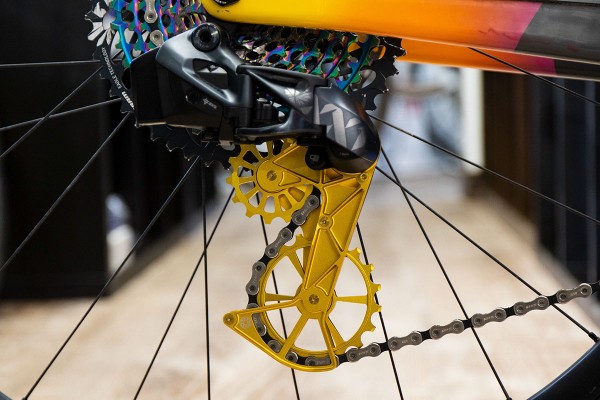 Kogel Kolossos MTB cage, allows you to go faster with less effort
Kogel cages with oversized pulleys have proven to be a real asset on road bikes, and now their exceptional stiffness and pyramidal design are coming to mountain biking to improve shifting efficiency and precision.
The Kogel Kolossos is hand build in El Paso, Texas, USA, with a 7075 aluminium cage and pulleys to improve the strength of the assembly, compared to the usual plastic of these elements, and its ABEC 5 Kogel hybrid bearings with silicon nitride ceramic balls reduce friction, saving up to 2.5 normalised watts, and guaranteeing performance in wet or muddy conditions.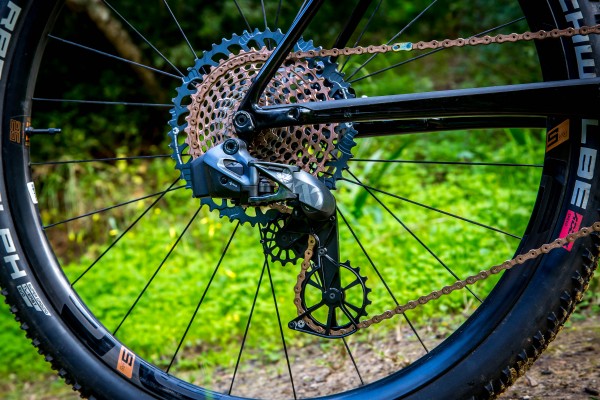 The Kolossos Sram Eagle weighs 87 g with the anchor bolt included, only 9 g more than SRAM's own cage in exchange for less friction in the drivetrain, increased stiffness and greater durability.
Thanks to Kogel's pyramidal pulley design (14T top and 19T bottom) the assembly provides maximum strength and stiffness, improved shifting efficiency, precise shifting and improved chain retention.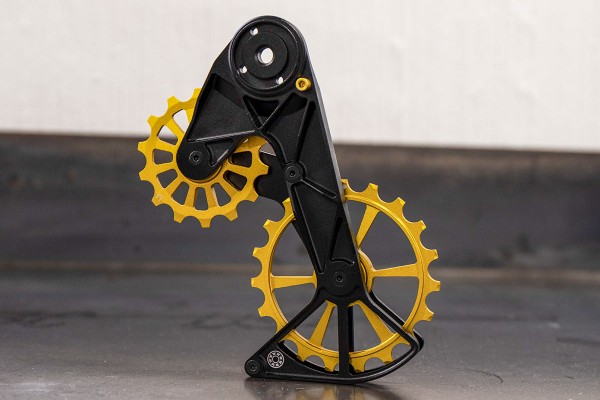 The cage length and ground clearance are unchanged from the SRAM model so there is no need to change the chain or change the chain size.
The Kogel Kolossos cage is compatible with the mechanical and electronic versions of SRAM Eagle, specifically with the following models: Sram XX1 Eagle AXS, Sram XX1 Eagle, Sram X01 Eagle AXS, Sram X01 Eagle and GX Eagle.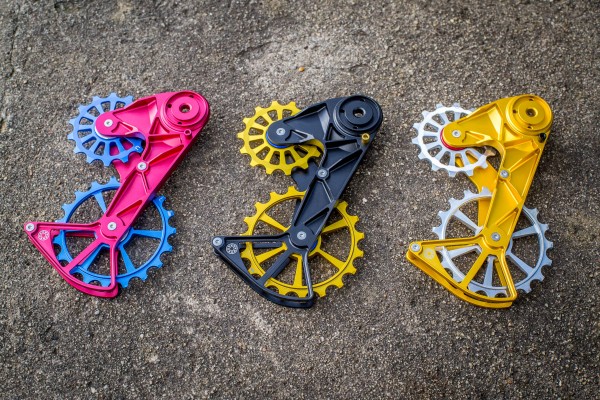 Moreover, the Kogel Kolossos allows unique customisation and for a small extra charge you can choose the colour of the cage (gold, black and red) and of the pulleys and bolts (black, red, gold, silver and blue). 

The Kogel Kolossos mountain bike cage is now available for 399€.