Jordan Sarrou leaves Specialized Factory Racing
In 2021 and with his brand new rainbow jersey, Frenchman Jordan Sarrou announced his signing with Specialized Factory Racing, a team from which he is now saying goodbye without revealing his next destination.
Jordan Sarrou says farewell to Specialized
The French rider announced that Specialized Factory Racing will no longer be his team for next season:
It's time for some new adventures in the coming years before that I wanted to say thank you to Specialized Factory Racing. Over and above good results we built a solid crew. I learnt a lot from myself, met some great people, and we raised some friendships. Thank you to Specialized for the opportunity and the team who believed in me during this past two years. We close a chapter, an other opens with a lot of experiences behind. Soon more informations about my future.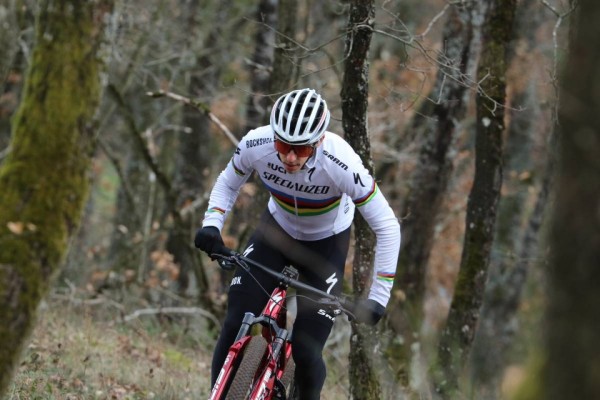 In these two years, Sarrou has continued to prove that he is one of the most solid riders in the XCO World Cup and has been one of the regulars on the podium. In addition, in 2021 he won the Absa Cape Epic together with Matthew Beers.
Rumours place him in BMC
We remember that before arriving at Specialized, Sarrou was competing under the colours of the Absolute Absalon team, the former and current BMC Team. And this is exactly where most rumours place him for next season.
A BMC team that, although Sarrou's arrival has not been confirmed, will have many changes for 2023 with the departure of its manager, Julien Absalon, and the confirmation that Filippo Colombo will not be in the team either.
As Sarrou himself says in his statement, we will know more in the coming days.