SG53, a 6 euros spindle power meter
The Danish manufacturer Sensitivus Gauge ApS has just introduced a new product: the SG53, a bike crank axle/spindle power meter that costs only 6 euros. As you can imagine this is somewhat of a trick, but you'll see that it opens the door for us to see very cheap power meters on the market in a few months.

SG53, the cheapest power meter to date
The SG53 is not an end product that the user can mount directly on his bike but is the basic hardware needed to manufacture a functional power meter. The SG53 includes the electronic board to which only a lithium battery and strain gauges (the sensor that measures the strain of the crank) should be added. And the entire assembly would have to be connected to the connecting rod shaft.

The company states that "Sensitivus provides a full non-exclusive license to schematics, source code, mechanical drawings, and all the know-how needed for both the immediate implementation of power meter technology in a crankset and to further develop new solutions including pedal-based power meters." 
With all this, it seems that Sensitivus will become a supplier of components for companies to assemble and sell complete power meter systems at a much lower price than today.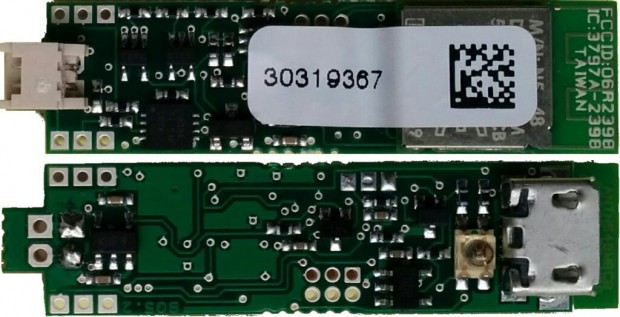 A good example can be what happens with Raspberry Pi, a company that provides computer boards at very low prices and then hundreds of companies get all kinds of products at equally low prices, from game consoles, to computers or media centers.
"The cost of electronics, in general, is on a constant falling curve and with mature technology, the cost can be very low... Sensitivus offers the technology as a way for manufacturers to take the next step and stay competitive in the power meter market with a good margin as retail prices are under pressure and the majority of the market is predicted to shift from after-market to OEM over the next years." ends up Sensitivus stating in the press release about his SG53.
All those interested can obtain more information about this and other products of the brand on its official website.