How many bikes does Kate Courtney have in her garage?
In a recent video for RedBull, SCOTT SRAM rider Kate Courtney showed us in detail the garage she has set up for training when she can't ride and where she keeps all her bikes, among other secrets. It is also interesting to see the importance she places on recovery with a large area where she has a sauna, an ice bath and a whirlpool.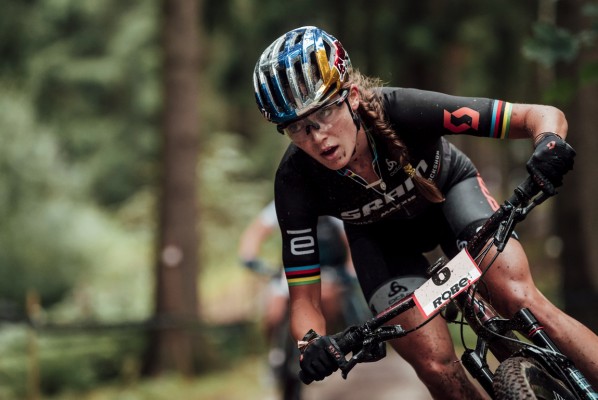 Kate Courtney, her private gym and bicycle collection
The American Kate Courntney, XCO World Champion in 2018, has opened the doors of her "garage" and there we have found what any cyclist would like to have at home. A specific area for weights, strength exercises, etc., another area for rolling with a large screen for virtual training and a wall with up to 6 bikes with which she currently trains. The outside area is reserved for recovery and is where she goes when she wants to take an ice bath, a sauna or simply relax in the hydromassage bathtub.
But back to the "hanger" where she keeps her bikes, there we have found 6 Scott bikes, can you identify them just by looking at the picture?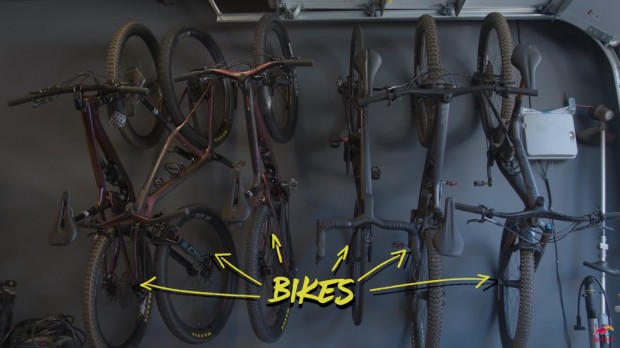 For those of you who don't know any of them, here you have from left to right all the bikes that Courtney has hung up and ready to go out and train with them.
Scott Contessa Ransom 910
Scott Contessa Scale RC 900 WC
Scott Contessa Spark RC 900 WC
Scott Addict RC Ultímate
Scott Genius 910 AXS
Scott Spark RC 900 Team Issue AXS Carbon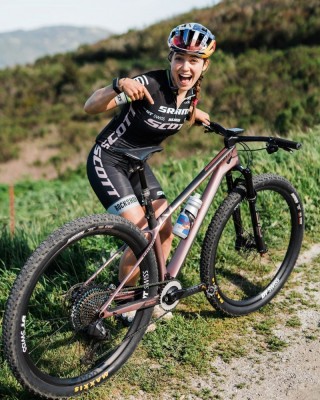 Although she doesn't stop on them, during the video we can see that in addition to these 6 bikes in her garage there are some more, like another Scott Addict that she seems to have reserved for the turbo trainer, and even a couple of old mountain bikes hanging in another area of the garage that could be from Specialized, the brand she raced with before arriving at SCOTT SRAM.
After seeing Courtney's bike collection, how many bikes do you think are too many to have at home? It's clear to us. As many as we can.