Gravel in carbon arrives at Decathlon with the new Riverside GCR
Decathlon presents its new carbon gravel bike, a top level machine with sporty genetics, modern design, an enviable set-up and a very competitive weight, which has been conceived to make it much easier for you to get into this popular discipline.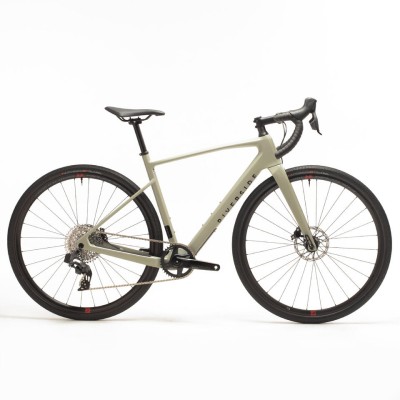 Decathlon continues its commitment to gravel with its new Riverside GCR
The fact that gravel is an increasingly popular discipline is not something that surprises anyone at this point. That's why Decathlon, the department store that has been democratising the sport for more than 30 years, has not missed the opportunity to offer first class products that are affordable compared to the rest of the market.
If some time ago they surprised us with their exquisite GRVL Ti 900 with titanium frame, now the development of their gravel machines has led them to create this new Riverside GCR, built on a carbon frame of the same quality level already shown by their solvent mountain and road bikes.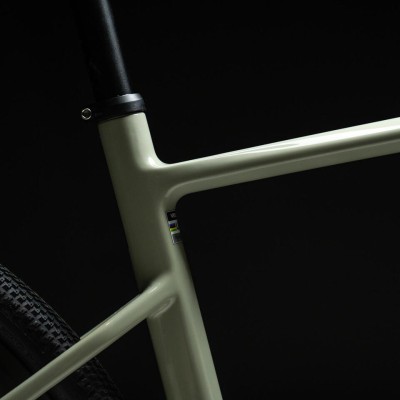 This new Riverside GCR has a sober and timeless design. Only the low seat stays seem to be the only concession to modernity. In fact, it is striking that, for a modern bike, the now ever present internal cable routing has been dispensed with, which is very much appreciated when it comes to carrying out any maintenance work in the steering area or making small adjustments.
A frame that, according to the brand's official figures, weighs just 1,058 g, to which must be added the 442 g from the fork.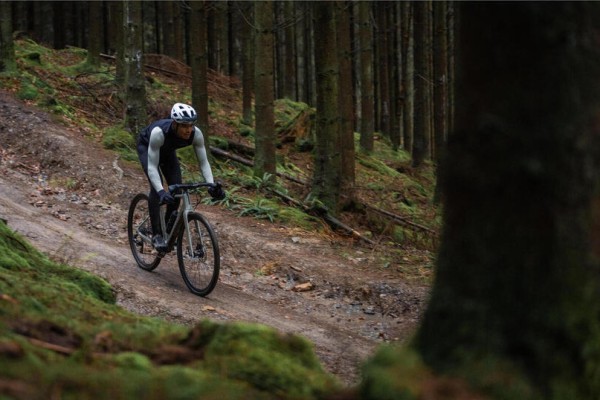 Decathlon has presented, at least at this initial stage, a single set-up of this carbon Riverside GCR, a more than reliable piece of equipment for gravel riding without any limitations.
First of all, they opt for a SRAM Rival eTap AXS groupset, the wireless electronic groupset that has conquered the mid-range of practically all brands. These Riverside GCRs opt for a single chainring set-up, specifically one with 38 teeth, which together with its 10-44 cassette gives us more than enough development to tackle any gravel route that we consider, even those that are dangerously close to the border with mountain biking due to the slope and type of terrain.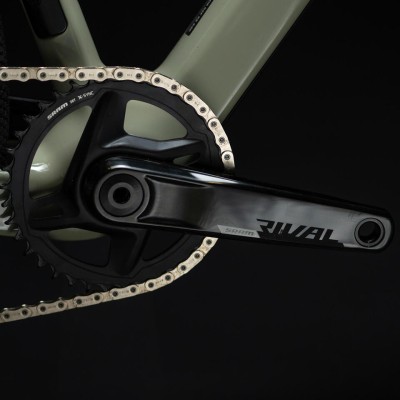 For its Riverside GCR Decathlon has chosen Fulcrum Rapid Red 900 wheels with Hutchinson Touareg tubeless tyres in 700x40c. Low knobby tyres with a rolling profile that emphasise the sporty image that Decathlon wants to associate with this bike. Suitable for dry and compact terrain, so when the rains make their appearance, it is recommended to opt for other tyres capable of biting the ground with greater force.
Seatpost, stem and handlebars are conventional models, the latter standing out for its specific curve for gravel with a marked flare, although without being so excessive as to affect the ergonomics of the levers.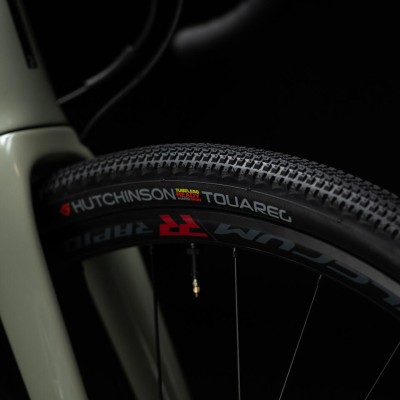 All this results in a bike that leaves the scales at a very interesting 8.9 kg in size L, according to official data from the brand, a very competitive figure, especially if we take into account that we are talking about a bike that has a price of € 2,819.99. At the moment it is not yet available in Decathlon's online shop, although according to its social networks, it will be launched on December 16th. Just in time for this Riverside GCR to become an ideal Christmas present.