Ernest Gagnon, the most famous overweight cyclist in the net, is an example of love for cycling
Surely you've ever crossed the network with pictures of overweight cyclists, and for sure in more than one of these images the protagonist was Ernest Gagnon, aka Big E. In 2010 Ernest weighed 250 kg and when he was 31 years old he began to suffer diabetes. Among the solutions to his problem of overweight was going through the operating room but Ernest Gagnon chose cycling.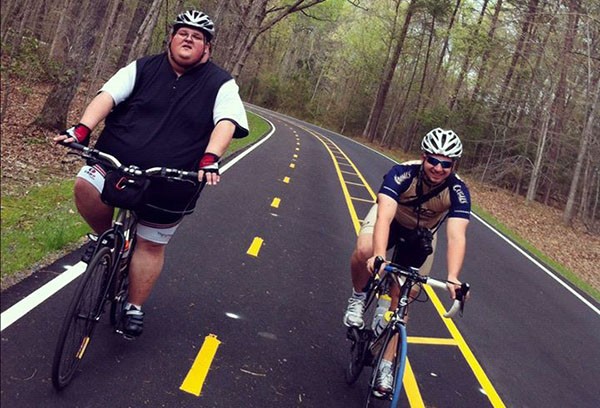 Ernest Gagnon is immersed in the goal of moving from 250 kg to 90 kg and cycling is his passion
Gagnon himself, originally from Massachusetts, confirms that his family members are big and he has suffered overweigh since his childhood. When in April 2010, weighing 250 kg, he made the decision to try to change his life, he chose cycling as a travel companion.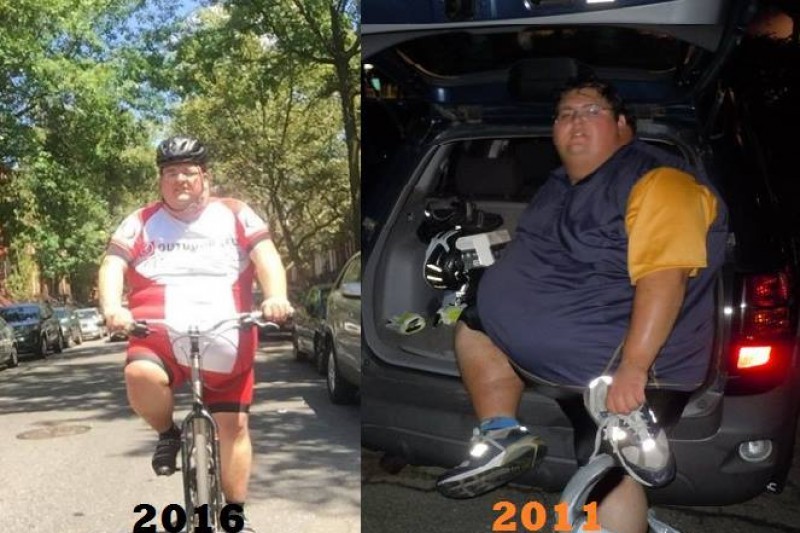 At the beginning, Big E was riding a static bike for 6 months and in September 2010 he had enough courage to ride a normal bike. He himself confesses that he was terrified by the idea of falling and getting hurt because of being overweight. He was the target of all kinds of jokes but he had the courage to overcome all of them and keep pedalin every day.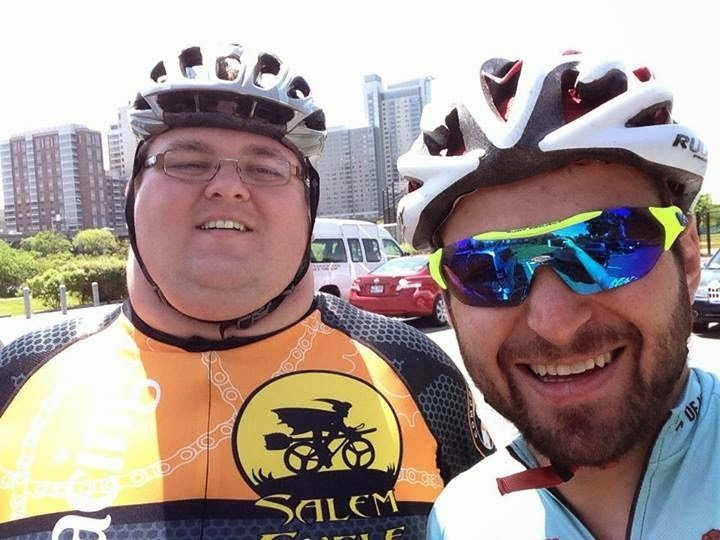 He had to make some modifications and reinforcements to the first bike he had to support the weight. However, the big technical problem he had wasn't the bike but the clothes. At the beginning, Ernest used sports clothes made of cotton, but the sweat and heat caused him infections. The solution to this was to use lycra clothes designed for cycling. Ernest was very embarrassed to be seen with this type of clothing. Thanks to the Aerotech company, he found lycra clothes of the right size and soon he was convinced that he should leave the shame aside and wear this kind of technical clothes for his health.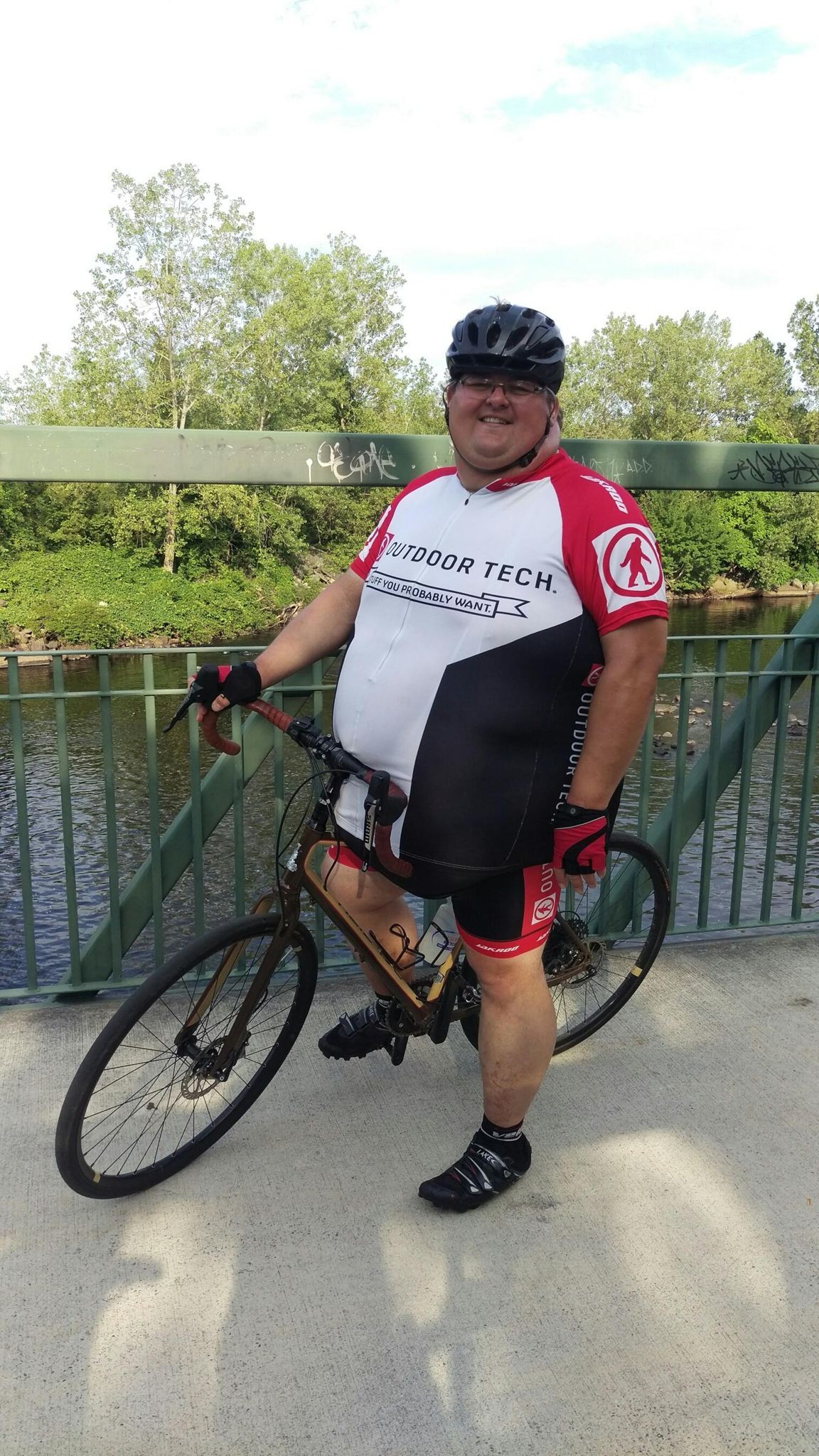 With the only objective in mind to control his diabetes, in these 7 years Ernest Gagnon has already managed to lose more than 120 kg. Now he manages his own cycling team. In addition, this spectacular drop in weight has allowed him to ride a road bike with which he dreamed since he became a fan of cycling.
The Spandex theory
Without a doubt, the great achievement of Ernest Gagnon has been to gain the confidence necessary to go out and enjoy cycling without being bothered from third parties. He himself affirms that often overweight people contact him to thank him for serving as example to start playing sports.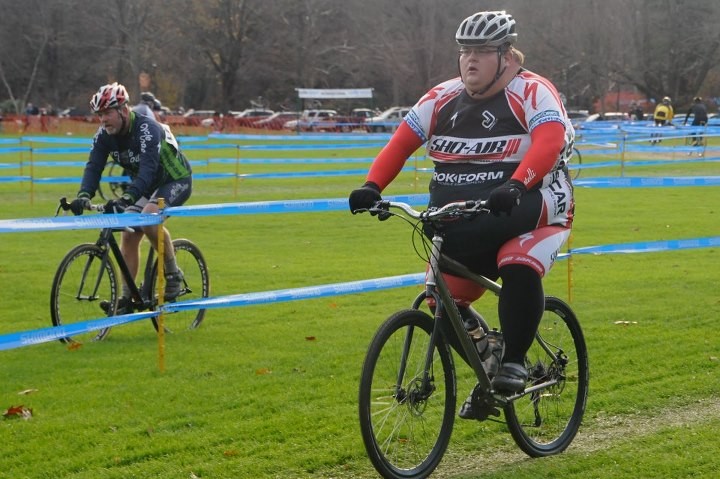 Over the years Ernest has developed a thought that he has called "The Spandex Theory" (Spandex is the name given to the technical fabric or Lycra). According to Big E: "People can't accept the honesty that spandex brings. They can't respect how hard other people work in spandex to be healthy. It's not about looking good; wearing spandex is about feeling good – physically and mentally. Rather than do something about it, people criticize."
Ernest is very active in social networks and you can follow him on Strava.