Emily Batty signs for Canyon
At 32 years of age, Canadian Emily Batty is one of the most important cyclists in international mountain biking and that is why her change of team has been so much anticipated in 2021. Now we finally know that her destiny for next season will be with the German brand Canyon.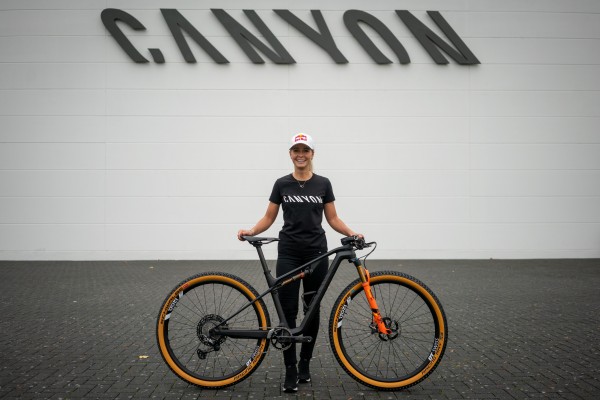 Emily Batty joins the Canyon family
After 12 years with Trek, Emily Batty will compete with Canyon in 2021. This is one of the last signings that remained to be known and for some it has been a real surprise. Although the Canyon's performance has been somewhat inconsistent the last two seasons for various reasons, her record is full of success with podiums in World Cup, World and National Championships, among others. But above all, Emily Batty is one of the most charismatic cyclists on the planet.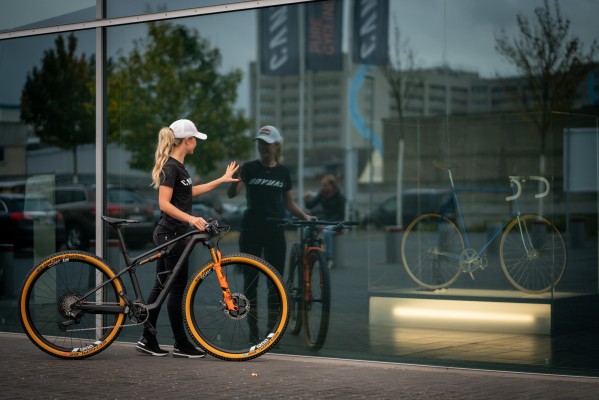 Batty's thoughts about her signing with Canyon: "Last season, everything was so unknown, and I didn't want to waste valuable mental and physical capacity in 2020 without knowing races were for sure happening. So, while my performances could have been way better, I feel like I'm going into 2021 more hungry, rested, and motivated than most of my competitors. And now, I have some huge goals I'm very excited about: I have Olympics, World Championships, and World Cup goals. I want to go big on the performance side of things this year."
"It was time for a change, and I've learned that it takes so much more than just equipment and infrastructure to continue making progress in our sport. The very first time I visited Canyon headquarters, Roman Arnold had me over for lunch with his family at his home. I already feel so welcomed, aligned with their values, and connected to the brand. Everyone is in my corner, and they are forward-thinking and innovative. When you see it in person, meet the people, and experience their company culture, you quickly realize they are as good as it gets."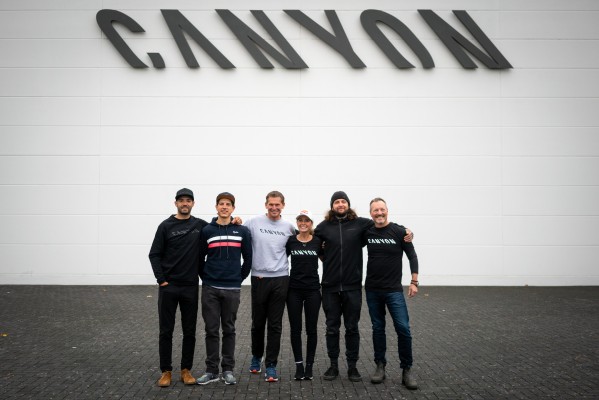 For Armin Landgraf, Canyon's CEO: "Emily is a fantastic addition to the Canyon family – both for her ability on the bike as well as what she brings in terms of her personality. I am convinced that, with all her experience, she won't only perform when it's race time – she'll also provide us with valuable feedback that we can use in the further development of our bikes." Emily is also enthusiastic about this task: "My new Canyon bikes are amazing. The Exceed and the Lux are both so well-balanced from front to back, and I can push them without losing the front wheel. Canyon is already looking for my feedback, and I feel like I finally have a voice and stake in how the product is developed."
Canyon founder Roman Arnold echoes Emily's optimism: "I've been following Emily's career for a while – we've been active in the professional olympic cross-country racing scene for some time now. I'm delighted that Emily has placed her trust in us, and I'm sure that she will be able to develop even further in her new setup."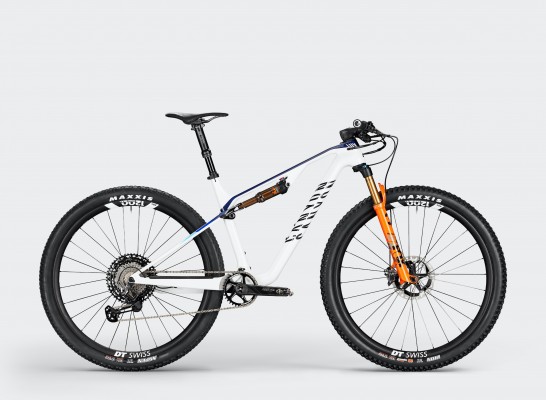 Emily has already had the opportunity to train on Canyon's mountain bikes and these are her first impressions: "Most manufacturers' answer to the modern XC race bike has been to have a slackened head tube angle, longer top tube, and a shorter rear triangle, but it's not as simple as that. Canyon has done an impressive job at thinking big picture on every performance attribute of their XC race bikes."
But as the same press release points out about the signing of Emily Batty, there is still more to discover about the Canyon team for 2021, and it will be then when we will know if the new project of Adam Morka, Emily's coach and partner, is or is not linked to the Canadian cyclist.