Bianchi presents its new range of eBikes
One more day, one more manufacturer, one more investment in eBikes. This time it is the turn of Bianchi and its commitment is very clear. Electric bicycles for all segments: city, tourism and mountain.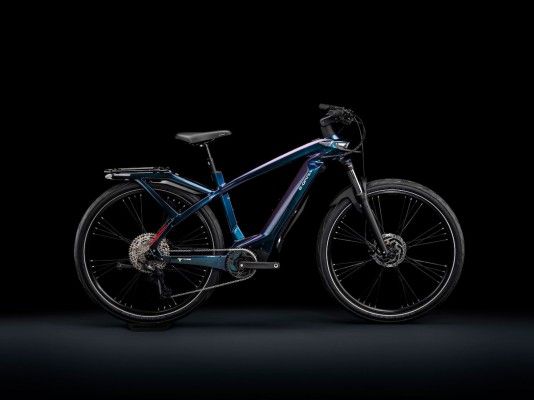 The common details of the Bianchi eBike range
In Italy, they certainly know how to manufacture bicycles. Bianchi is one of those brands whose identity is clear, they even have their own eponymous colour. This week they have presented their new collection of eBikes and, to be honest, they are quite original and eye-catching.
These new electric bicycles are part of its E-Omnia range, all with electric motors, but they are here to cover even more of the electric mobility spectrum, which has grown enormously in recent years.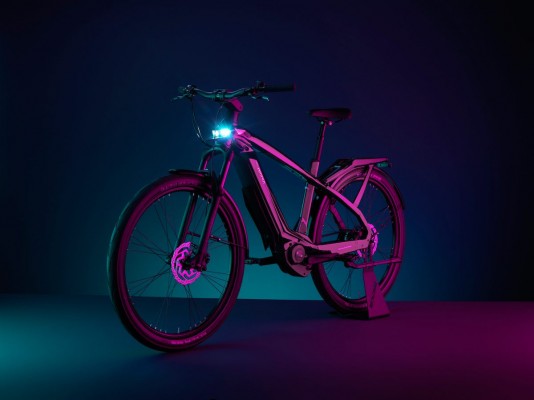 A very versatile range that boasts its own definition: C-Type, for the city; T-Type, for touring and more versatile; and X-Type, more mountain bike.
All include a Bosch Performance CX motor, 85Nm and a choice of a dual battery pack, 500 or 625Wh (upgradeable with alternative batteries). They also all include lighting, a red rear light with 40 lumens and 500 metres of reach; and a front light with up to 100 metres of visibility.
Everything in an angular frame, a thermoforming that gives it a lot of character and very aesthetic contrasts.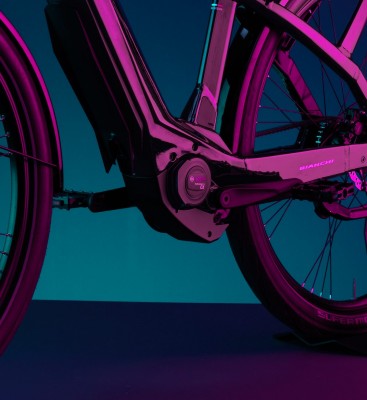 Price and details of the Bianchi eBikes
First of all, a note: the standard features of Bianchi eBikes are relative. We say this because, at the same time, they have presented a very, very complete 3D customiser. So much so that it's not just a matter of painting: you can even choose to customise the drivetrain to opt for a chain or belt system. Or even an ABS braking system.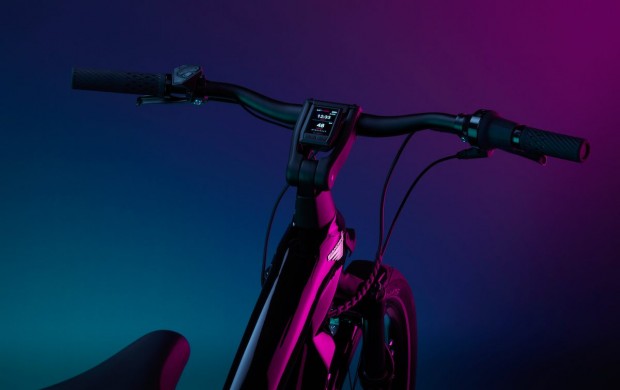 Moreover, adding up all the options, Bianchi claims that there are as many as 8500 different combinations or configurations. That said, there is a starting model. Let's take it one step at a time.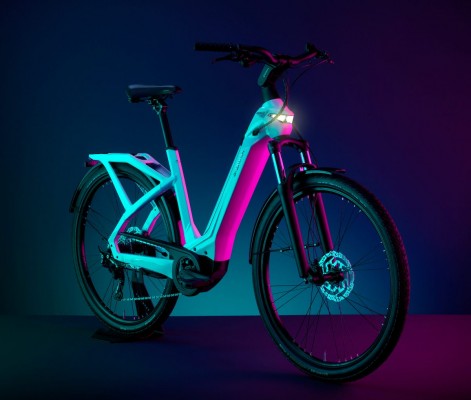 We start with the C-Type, the pure urban bike. It is very distinctive in its frame design, with no top tube to make it easier to use in the city. In addition, it incorporates a very, very robust rear mudguard, capable of supporting luggage racks without any problem. It incorporates a kickstand for parking, front mudguard, disc brakes and front suspension. As we say, we do not give more details because it is fully customisable.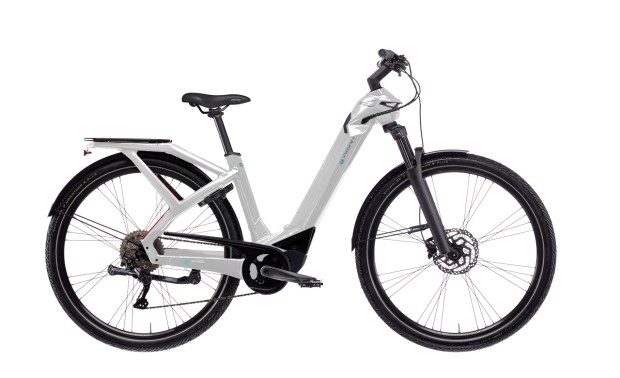 The T-Type offers a bike either hardtail or full suspension and is therefore suitable for all types of terrain. Thicker wheels, with RockShox as standard. It has more of a mountain bike body, but still retains the luggage rack and lights. The front mudguard is much shorter and the disc brakes are bigger.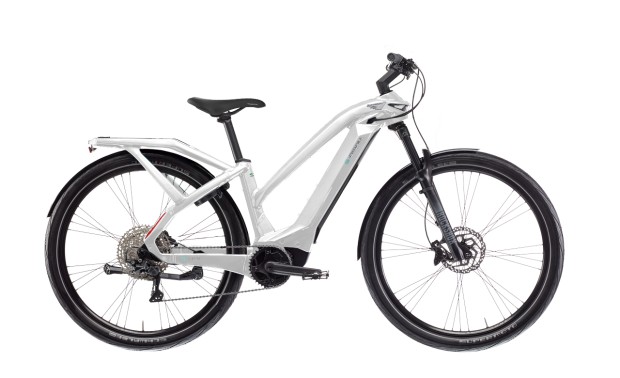 Lastly, the Bianchi E-Omnia X-Type has the same frame as the T-Type, but with some minor modifications. The rear suspension now comes from the rear hub only (the previous one was linked in a truss from the luggage rack). In addition, the Kenda tyres are now pure mountain bike tyres, which is also reflected in all the added protection, especially on the underside of the frame down tube. Rear mudguards and larger sprockets in the cassette configuration.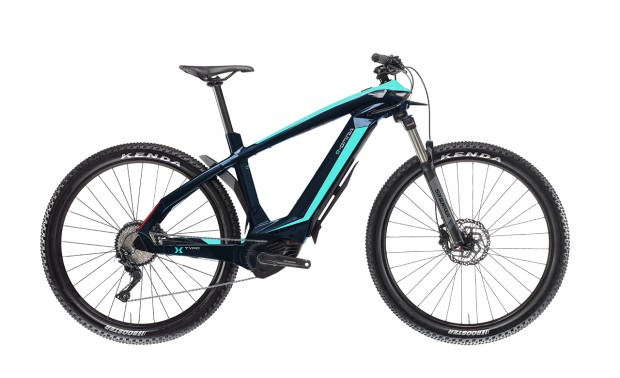 In short, we start from this:
Bianchi C-Type: from 3320€
Bianchi T-Type: from 3370€
Bianchi X-Type: from 3450€
And from here, as we say, everything is configurable. Remember that we are talking about the most basic model at these prices, prices that increase with the improvements that can be added in the customisation process.