Benefits of ceramic bearings for MTB
Ceramic bearings are subject to eternal debates between road and mountain bikers. Although the road bikers no longer have doubts about their great benefits, there are still those who question them. What real benefits do ceramic bearings for mountain bike have?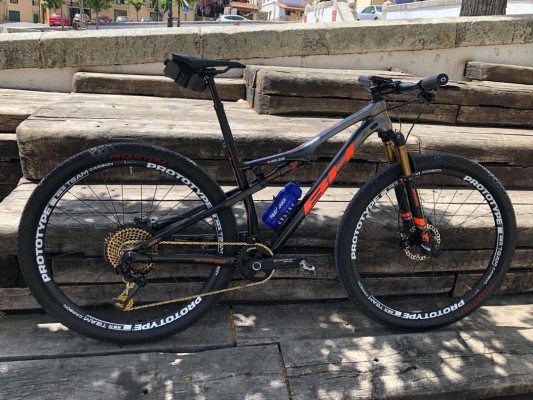 Ceramic bearings for mountain bikes 
In road cycling it is much easier to measure the increase in performance caused by any change in the material. It has been proven that ceramic bearings are energy-saving, since they reduce friction on the wheels, bottom bracket, rollers, pedals , etc. Therefore they are a clear advantage in competition.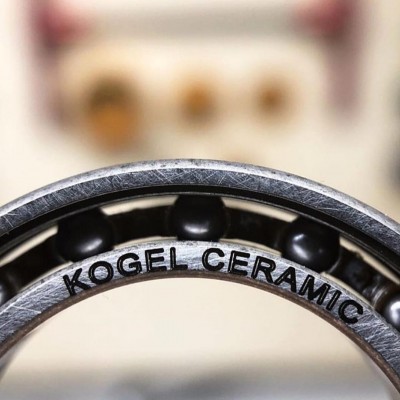 However, in mountain biking, the benefit of ceramic bearings for reducing friction is called into question by arguing that the weight of the wheels is greater and the speed is lower.
Surely it would be easy to convince them if they are given a mountain bike equipped with ceramic bearings in the middle of a demanding or technical climb. It is in those moments where any help is little and the wattage savings of ceramic bearings in MTB looks more.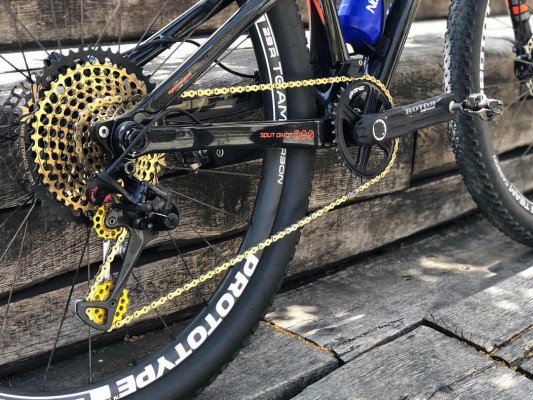 Leaving energy savings aside, there are two other sections where the benefits of ceramic bearings are unquestionable: durability and peace of mind.
In addition to its better performance and friction reduction, ceramic bearings began to be applied in cycling to give a solution to the corrosion problems suffered by metal bearings when they are wetted by rain, mud, etc.
Ceramic bearings will save you the anticipated change of certain components such as rollers or bottom brackets and some trips to the workshop
Conventional bearings suppose a pedaling ballast when they lose properties due to corrosion suffered by moisture. The metal balls are locked inside the metal bearing and prevent fluid rolling. But ceramic balls do not lose properties even when it reaches the bearing and loses the lubricant. In addition, once moisture has been detected in the bearings, maintenance in ceramics is easier than in metallic ones.
Ceramic bearings will extend the life of your MTB gearing exponentially while making it work better.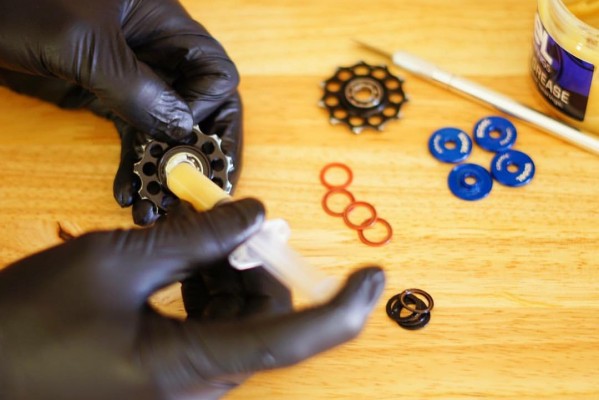 And when we talk about the peace of mind provided by ceramic bearings, we mean that the next time you find a stream or areas with water in the middle of your path you will not have to stop to think about the time you will have to spend later on dry and lubricate your bearings. With the ceramic bearings you can rest assured that you will finish the route without problems and your bearings will be perfect to return the next day.
So, regardless of the performance benefit, ceramic bearings will save you the anticipated change of certain components such as sheaves or bottom brackets and some trips to the workshop.
Here you can take a look at the prices of several components with ceramic bearings for mountain bikes, the same ones that Carlos Coloma or the current U-23 World Champion Vlad Dascalu has mounted this season.