Lars Forster wins the Snowshoe World Cup
After Friday's Short Track, the overall victory of the 2019 World Cup was for Nino Schurter. It only remained to be seen who would be the last winner of the season. After one of Schurter's best performance this year, Lars Forster won the race.
Lars Forster wins the Snowshoe World Cup 2019
Green light and again Henrique Avancini took the first position, this time he did it from the right outside and winning the position to Titouan Carod.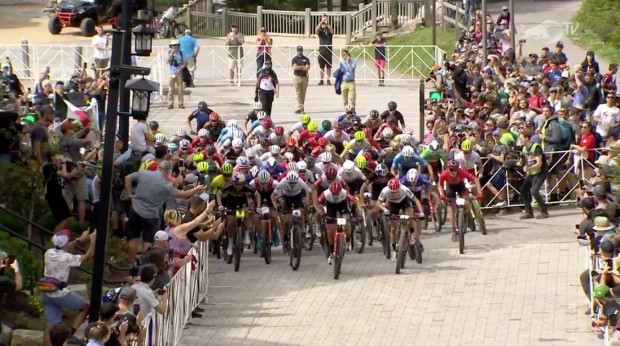 For those who thought that Schurter could face this race more relaxed after winning the general on Friday, the Swiss took the lead in the middle of lap 1 and began to sted up the pace until the group broke. A group of 10 cyclists left with Carod, Avancini, Sarrou and Cocuzzi, among others.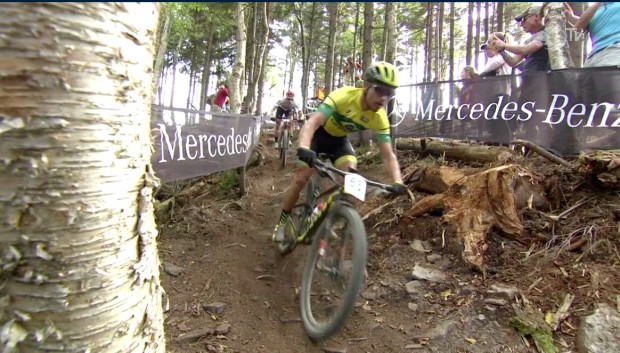 Brazilians Cocuzzi and Avancini took the lead in lap 2 but the group remained united. Schurter seemed comfortable in third position.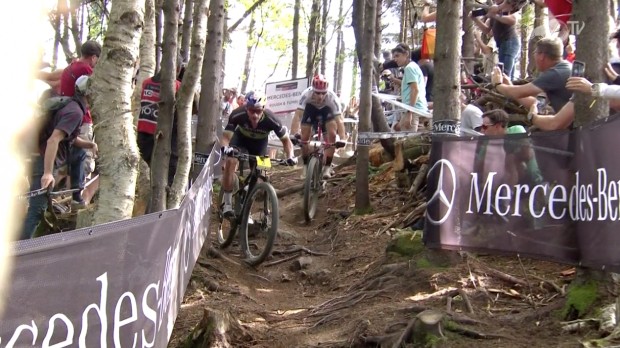 Although the race head took turns, the group of about 15 cyclists was still stretched but not fractured.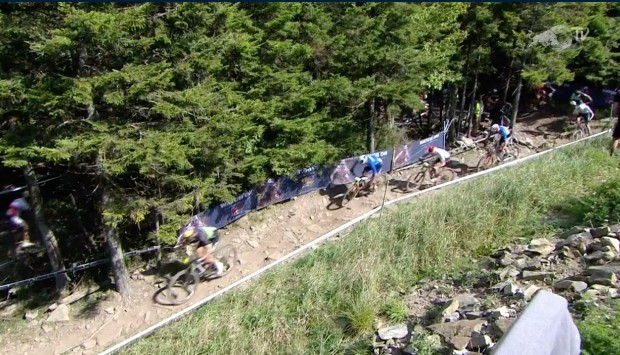 After a few kilometers of calm, Henrique Avancini launched a hard attack on lap 4 to which Nino Schurter could join, both managed to open a gap of almost 10 seconds.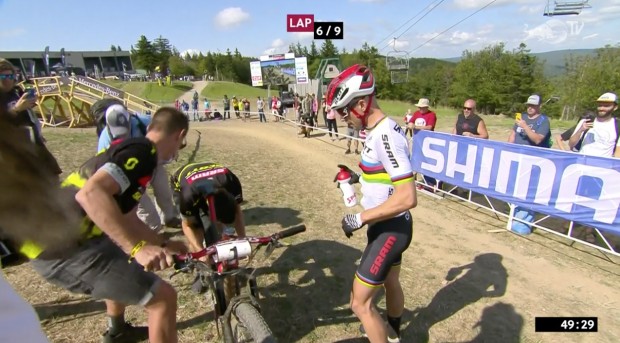 Until lap 6, Avancini and Schurter rolled in the lead and made a difference of 23 seconds but Nino suffered a puncture that forced him to stop.
A change of rear wheel that the team arranged in 25 seconds, enough for the pursuing group to reach him and Avancini went completely alone in the absence of 3 laps.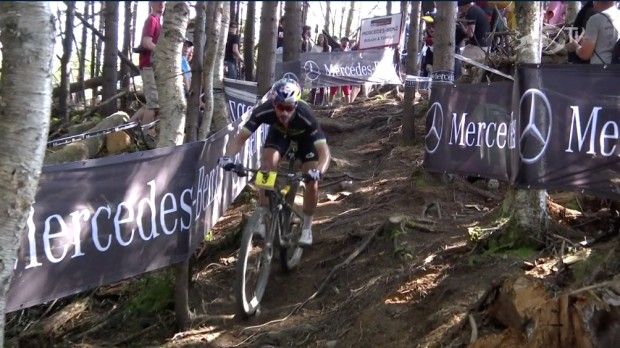 It seems that the puncture gave Nino Schurter an extra motivation and stood at the head of the group to cut seconds to Avancini.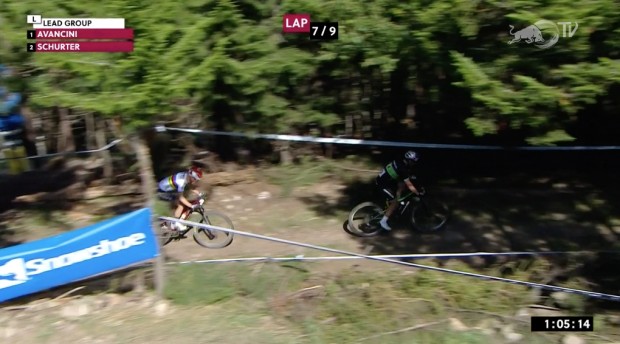 The Brazilian started lap 7 with 19 seconds of advantage, but Schurter reach him before starting lap 8. Nino Schurter went for everything and to get to Avancini he set a terrible pace that no one from the chasing group could endure.
On lap 8, the head rhythm dropped and a large group of 7 cyclists was formed with the French Stephane Tempier among others.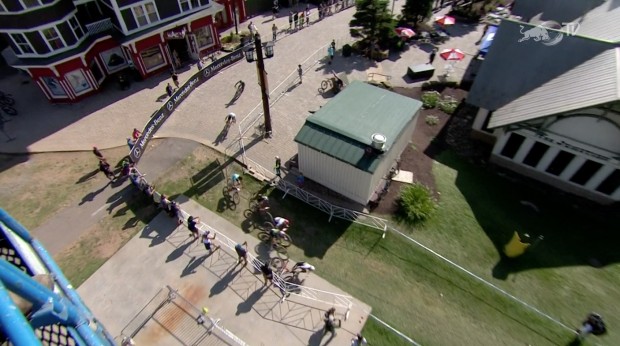 On the last lap Manuel Fumic suffered a fall while leading the race and Schurter began to select cyclists imposing a high pace.
Unpredictably, the last round of the World Cup was ending in the same way that the first test at Albsdat began 4 months ago, with Nino Schurter and Lars Forster leading the race.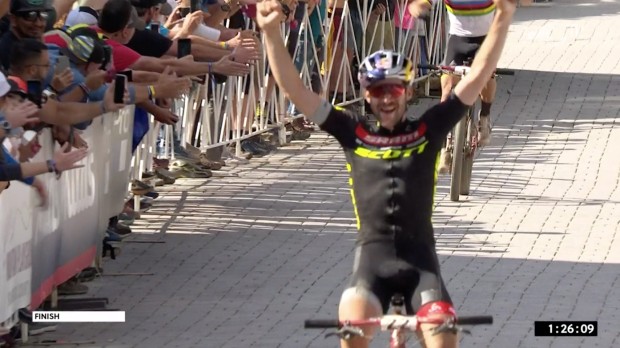 On the last climb Lars Forster attacked Nino Schurter and from there he went solo to the finish line. Lars forster won the Snowshoe World Cup, Nino Schurter was second and Maxime Marotte was third.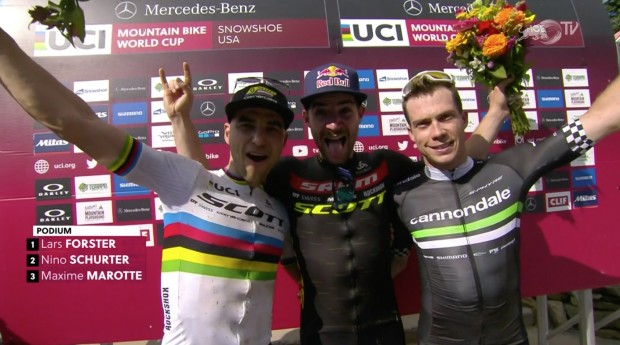 Results XCO Elite Men Snowshoe World Cup 2019