How much do the top 10 MTB and road cyclists weigh?
There are few ways to improve our performance on the bicycle as efficient as achieving an optimal physical condition, for which it is a sine qua non condition to achieve stabilization in our ideal weight.
But, the ideal weight can vary from one person to another depending on multiple factors, that is, two people of the same height and very similar weighing can have very different constitutions and very different bodies.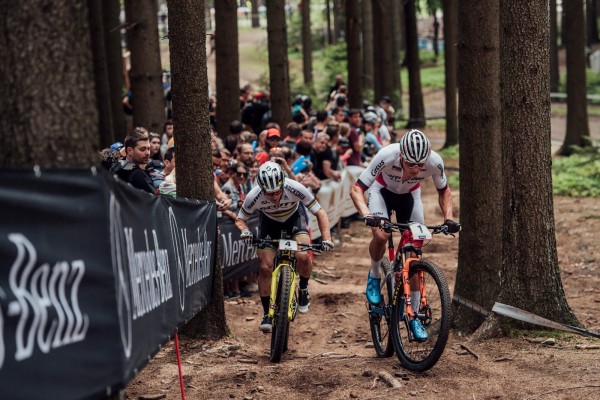 In relation to the above, to make a clear diagnosis it is necessary to know how our body weight is divided. It is not the same to weigh 90 kilograms with 18% fat than 90 kilograms with 10% fat: the second subject will have just nine kilograms of fat in his body, while the first will exceed 16.
Therefore, dividing the total of your sum on the scale between what corresponds to bone structure, what corresponds to muscle mass and what corresponds to body fat is very useful when a specialist dictates our ideal weight and the path to reach it.
How much do the top 10 riders of the UCI MTB weigh?
Henrique Avancini - 1,77 m | 67 kg
Gerhard Kerschbaumer - 1,83 m | 69 kg
Mathias Flueckiger - 1,72 m |65 kg
Mathieu Van Der Poel - 1,84 m | 75 kg
Stephane Tempier - 1,83 m | 62 kg
Jordan Sarrou - 1,80 m | 67 kg
Ondrej Cink - 1,78 m | 66 kg
Vlad Dascalu - 1,81 m | 72 kg
Victor Koreztky - 1,80 m | 69 kg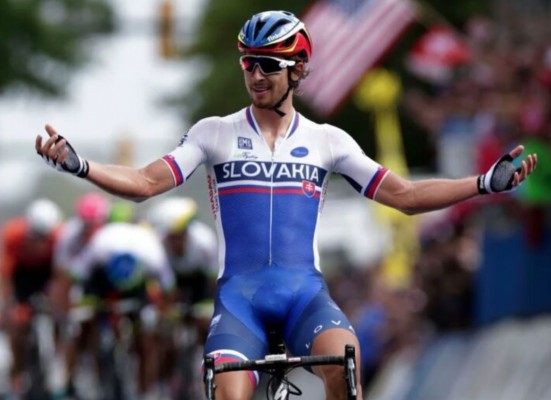 How much do the top 10 riders of the UCI road ranking weigh?
Primoz Roglic - 1,77 m | 65 kg
Julian Alaphilippe - 1,73 m  62 kg
Jakob Fuglsang - 1,81 m | 65 kg
Egan Bernal - 1,75 m | 60 kg
Alejandro Valverde - 1,77 m | 61 kg
Greg Van Avermaet - 1,81 m | 74 kg
Pascal Ackermann - 1,80 m | 78 kg
Alexander Kristoff - 1,81 m | 78 kg
Elia Viviani - 1,77 m | 70 kg
Peter Sagan - 1,84 m | 73 kg
Chris Froome - 1,86 m, 68 kg (IT IS NOT IN THE TOP 10 OF THE UCI RANKING AT THE MOMENT)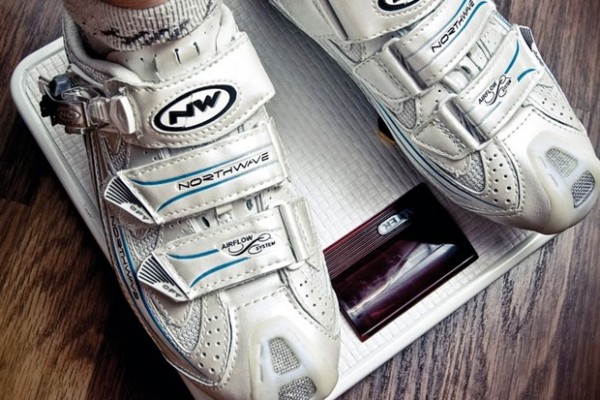 What is the ideal weight of a cyclist?
The best way to receive an answer to that question is to go to a specialist doctor who, after adequate studies, will shed light on the issues raised in this article. From there, you can propose a diet and training plan to achieve it. And there is no ideal weight for a cyclist, there is an ideal weight for each person.
From brujulabike we can not give general patterns related to issues that compromise health, that is, we cannot give you a formula to calculate your ideal weight since this should be done by a professional. But still, for all those who want to have an estimate of what your ideal weight should be, we invite you to do so through the normal weight.