Hans Becking signs for Buff Scott: "The Spark and bar ends don't seem like a good marriage to me, but we'll see"
The time for new signings and presentations begins, and it starts with the news of important changes in one of the most powerful bike marathon teams. The BUFF®-SCOTT has announced the incorporation of the Dutchman Hans Becking and the Portuguese José Dias. In addition we have had the chance to speak with Becking after learning the news.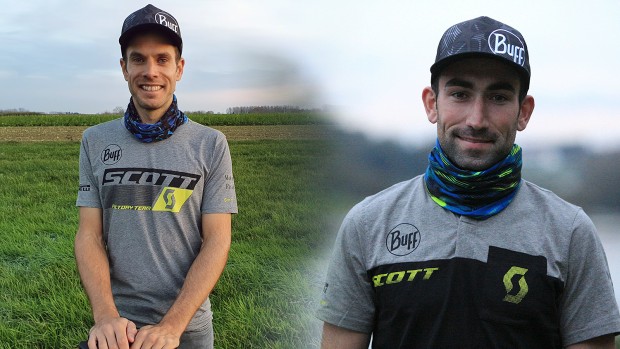 Hans Becking and José Dias join the BUFF®-SCOTT
For its 5th season, the BUFF®-SCOTT team has decided to renew itself in depth with the departure of three of its members (Konny Looser, Miguel Muñoz and Daniel Carreño) and the arrival of Hans Becking and José Dias. The first one has a long and awarded trajectory where important triumphs stand out, like VolCAT, the Brazil Ride or La Leyenda del Dorado, while the Portuguese Dias has proved, with 24 years and after being XCO National Champion, to be a talent for the Marathon.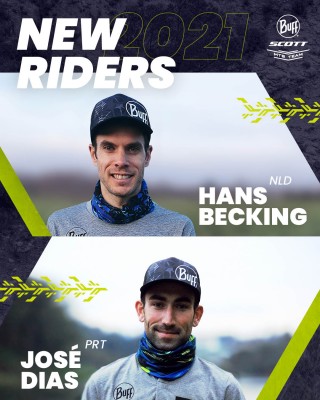 This is how Pau Zamora, Team Manager of the BUFF®-SCOTT, valued the arrival of the new incorporations: 
"These two new incorporations reinforce the team at an international level, which is something that the sponsors had been asking us to do, to internationalize the team. They are two riders that we already knew very well, due to their high participation in Spanish races. Hans is a very experienced rider who is always ahead and always finishes the races. He has a very good image. José, who has already been Hans' partner this year, despite his youth already has a great international background. We are sure that he will stand out in the BUFF®-SCOTT, he is a sure value. Humble and great rider. This year, after 4 years of project we believe that the team is very well compensated. We have very good staff and it is the year we have more sponsors. We will be one of the most consolidated bike-marathon teams in the world. We will fight to be ahead in the best stage races." 
Along with Hans Becking and José Dias, the BUFF®-SCOTT will continue to have Enrique Morcillo, Francesc Guerra and José María Sánchez for 2021, and does not close the door to any more additions.
We talked to Hans Becking after his incorporation into Buff Scott
The Dutchman Hans Becking is 34 years old and has a lot of mileage and competition behind him. After being XCO National Champion and a regular in the World Top 20 in the discipline, he switched to the bike marathon and has been where he has really stood out by winning top level races. In addition, his charisma has earned him the respect and admiration of his colleagues and rivals. And without a doubt, being one of the few professionals who still use bar ends on his mountain bike has made him the centre of attention on more than one occasion.
After three years in the DMT Racing Team by Marconi, where he formed with Tiago Ferreira one of the most powerful couples in the world, now he comes to the BUFF®-SCOTT and we have been able to talk with him about his move to a new team.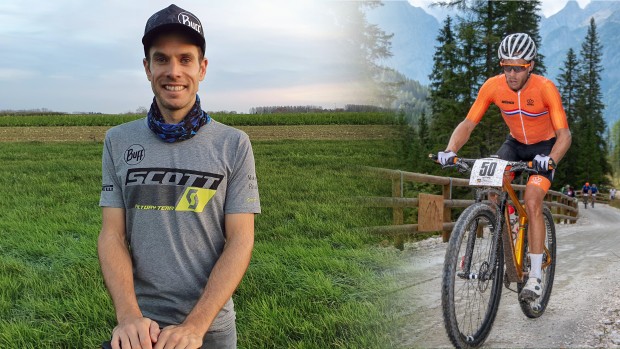 Your signing with BUFF®-SCOTT has been one of the surprises of the year. Please tell us a little bit about what this important change means to you. How do you feel about it?
Hey, Spanish friends! I enjoyed racing for DMT for the past 3 years, but I needed a change. I am getting a bit older and looking for a team that is structured and race a challenging program. At Buff Scott I end up with a team that has both. I've known Pau (Zamora) for a long time and I like the way how they approach things. I have started training again and I notice that I have more motivation. So I made a good decision.
Have you already had the opportunity to be with some of your new colleagues or to try out the new equipment? Have you already put bar ends on the Scott Spark?
Unfortunately, things are still complicated with the Covid, but we are doing our best to prepare everything properly.  There is already good contact and of course I know all my teammates. In fact, with Morcillo, I have already made Ibiza's single tracks unsafe in the past. I have received test material and I am very happy with it. The Spark and bar ends don't seem like a good marriage to me, but we'll see. As the program looks now, there are very few races where bar ends are an advantage. 
Do you already have the calendar and goals for 2021? Buff Scott is usually one of the regular teams at the Cape Epic, will we see you there?
Again, little certainty, but the Cape Epic is certainly high on the list. I hope to enjoy many races in Spain. Costa Blanca bike race, Mediterranean Epic, Andalucia bike race and so on... In addition, I intend to return to Colombia and Brazil. Of course all depends on the Covid, but if I may, I will have many racedays. I like it that way, a lot of races.
What do you think about the change in the UCI Marathon Series 2021? Do you think it will consolidate as a calendar where the best of the modality coincide?
We will have to wait and see. I am glad that the UCI is taking the marathon more seriously. Marathon is an enormously accessible discipline with a large support base. There were a few mistakes in the old rules and I think that the new rules make the marathon discipline more professional. The better marathon riders will certainly rise above.