No matter your size, Shimano claims for all cyclists in this video
The Shimano brand has just released a video that aims to break all cycling stereotypes and moulds once and for all. To be a cyclist you just have to love cycling.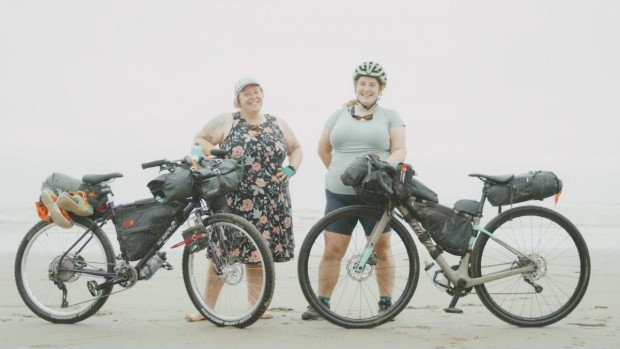 To be a cyclist all you need is a bike and the ability to ride
This is Shimano's new campaign and the truth is that it is a magnificent idea. Faced with the rise of professional cycling stereotypes, with many cyclists imitating what they see on television, Shimano tries to dismantle so many archetypes and spread an idea that is basic for all cycling lovers: to be a cyclist you just have to ride a bike.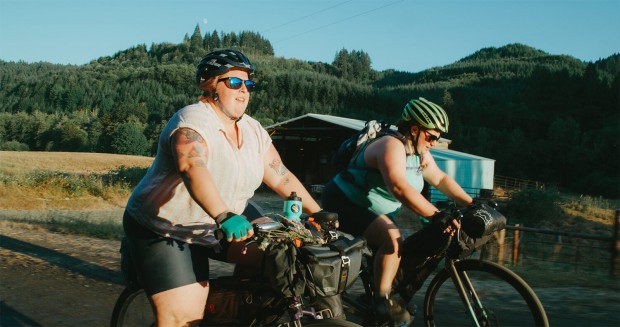 This story also has two names of its own: Kailey Kornhauser and Marley Blonsky. Their mission is to break all the moulds and change the minds of all those who see them pedalling. And what's so special about them? Well, Kailey and Marley are fat. Here you can see the video of their route.
Yes, fat, because they don't avoid the term and define themselves in this way. And with this conditioning factor, which is more social than real when it comes to pedalling, they both get on their bikes and defend "All bodies on bikes".

The challenge: "All Bodies on bikes"
And they do it with a 65-mile, or 105-kilometre, route through the Oregon Coast Range. An adventure that combines their love of cycling and the pleasure of riding a bike. Oh yes, and also the feeling of breaking the taboo that overweight people can't feel like cyclists.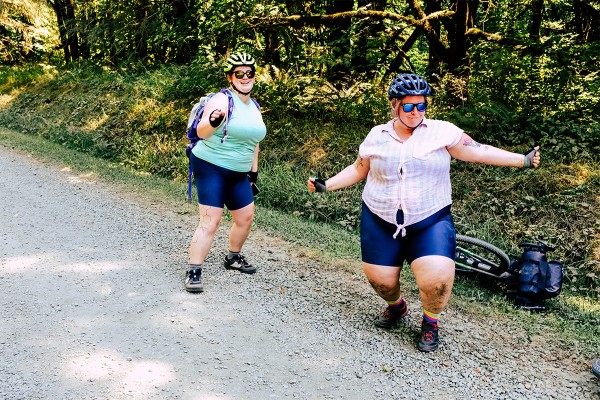 Their intention is to promote welcoming and diversity in cycling, and to this end they filmed their journey, which took place in the summer of 2020 (in the middle of the pandemic, which made it harder to comply with all the health measures). In this journey you will not only see two women cycling, but also their reflections and explanations of why they do what they do and why society has an obsession with weight.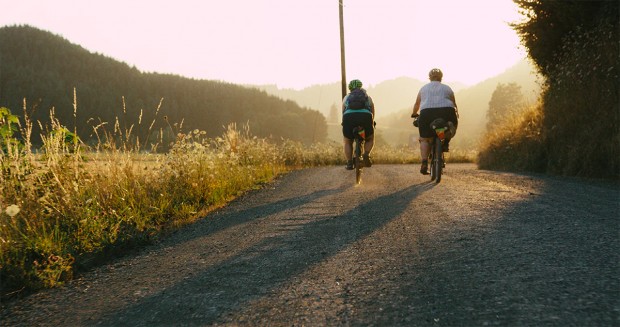 It shows a lot of interest in the issue of weight as well as eating disorders, to raise awareness of both factors and to ensure that neither is a barrier to cycling.
For them, cycling turns them into cyclists and, more importantly, makes them really happy. "For me, the motivation to cycle to lose weight was not a healthy way to approach cycling," says Kailey. Because cycling is both a cause and a consequence of happiness, let's encourage everyone to be happy.