Audi Activesphere Concept, a 100% electric car designed for mountain biking
At the end of January, Audi presented its latest Activesphere concept model, a prototype of a 100% electric saloon car that stands out for its off-road capabilities and a modular body designed to transport all types of bicycles.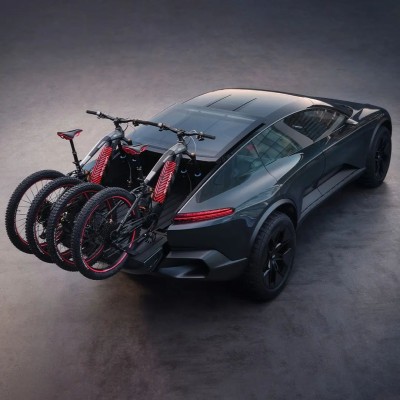 Audi looks to the future with a car designed for the MTB
This is the fourth prototype Sphere and offers Audi's vision of the future to make the most of outdoor activities. A car designed with a stylish silhouette, fleeing the classic SUV look, but able to transform its trunk into a pickup ready to carry at least 2 eMTB.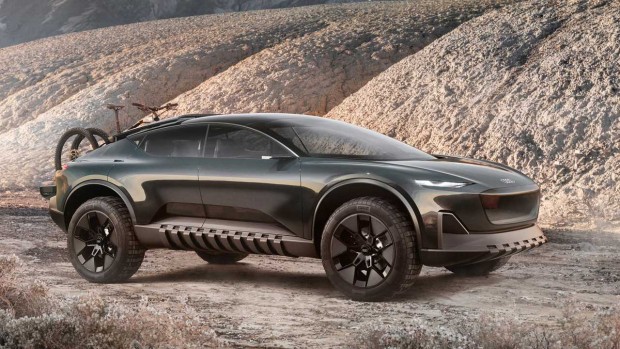 In the images, created by computer for the presentation, models of electric mountain bikes have been chosen and we assume that they have done so to demonstrate that the design is capable of withstanding even the heaviest bikes of the moment.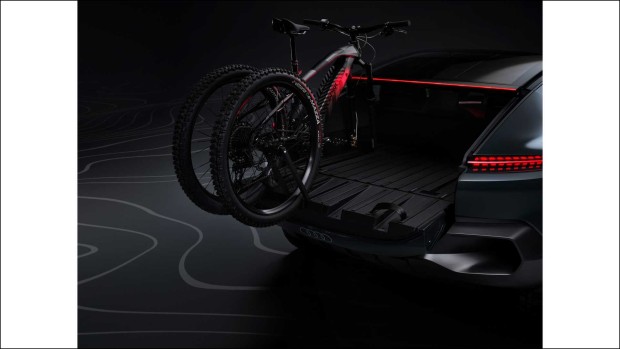 The market has interpreted this move by Audi as a response to the Tesla Cybertruck, an electric SUV that Tesla is developing as a final model and that will be launched with a modular design that also allows it to become a pickup truck.
Regardless of whether this Audi Activesphere finally comes to market, we are left with a clear statement of intent in which car brands point to a future where bikes decide the design of the next cars.