2021 Albstadt World Cup: favourites, schedule and where to watch it
The wait is over, the 2021 XCO World Cup starts in Albstadt in just 3 days and here we tell you who the favourites are, the race schedules for Friday and Sunday, and where to watch it.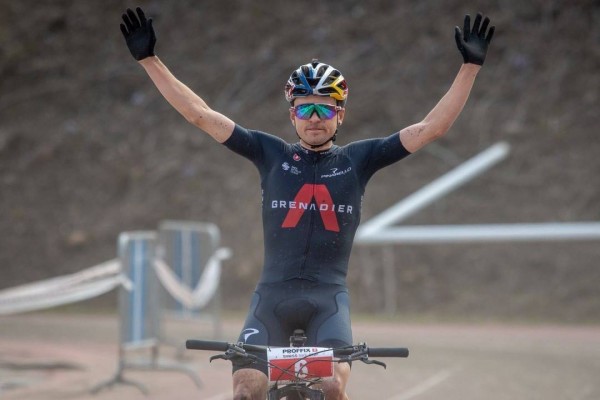 Favourites for the XCC and XCO World Cup Albstadt 2021
If only three seasons ago there were not so many riders with a real chance of taking a World Cup victory, now this has changed completely and the odds for the winner are more even than ever.
Van der Poel looking for his first MTB win of 2021 on the Albstadt Short Track
Mathieu Van der Poel (Alpecin Fenix) hasn't competed in MTB since 2019, but that year he participated in 5 short track races and won all 5 of them. So despite his one year drought, he arrives in Albstadt as top favourite to win the XCC race on Friday. Alongside him we could include a large number of riders who will surely fight for the victory, such as Henrique Avancini (Cannondale Factory Racing), the KMC Orbea riders Milan Vader, Thomas Litscher and Victor Koretzky or the Mexican Gerardo Ulloa who this year will no longer be a surprise.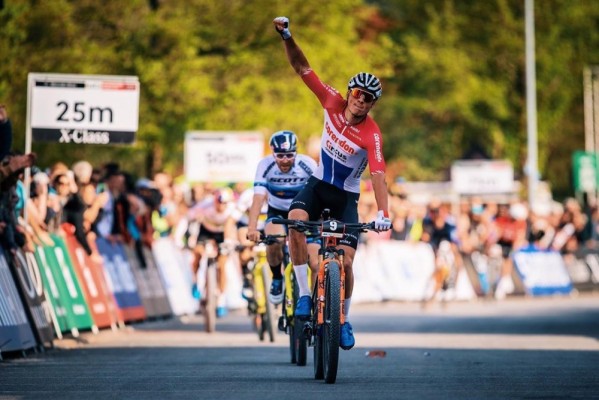 German Maximilian Brandl (LEXWARE MOUNTAINBIKE TEAM) is racing at home and has already shown that he is capable of being on a Short Track podium. For his part, Nino Schurter (Scott SRAM) will be in the front positions but after what we have seen in recent years it is difficult to see him winning in a race with such explosive riders.
Evie Richard wants to dominate the XCC
In 2020, Great Britain's Evie Richards (Trek Factory Team) proved to be the dominant Short Track rider and this year she will be the main favourite in any of them. World champion Pauline Ferrand Prevot (Absolute Absalon) proved to be Richards' toughest rival in the XCC and in Albstadt this event could be her main target. But among the riders who could win this Short Track we cannot forget Kate Courtney (Scott SRAM), who won here in 2019, the Specialized Factory Racing riders Laura Stigger and Sina Frei, or the French rider Loana Lecomte.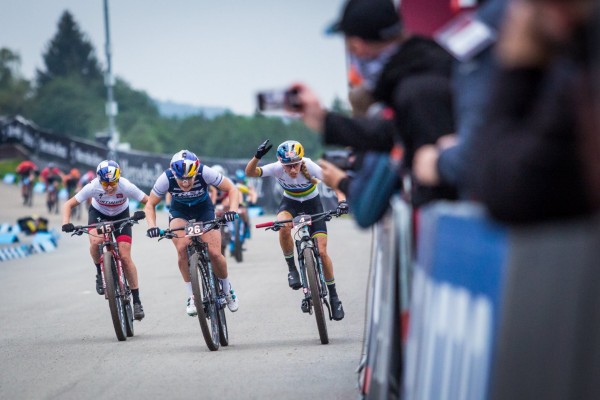 High expectations for the Men's XCO World Cup Albstadt 2021
The Albstadt XCO World Cup will be the first of 2021 but it will also be the first time that we will see two of the world's current cycling stars, Mathieu Van der Poel and Tom Pidcock (Ineos Grenadier), competing in the same mountain bike race. They are two cycling phenomena capable of winning in any of the modalities they compete in, CX, road or MTB, and without a doubt they are the two cyclists who will attract the most attention in Albstadt.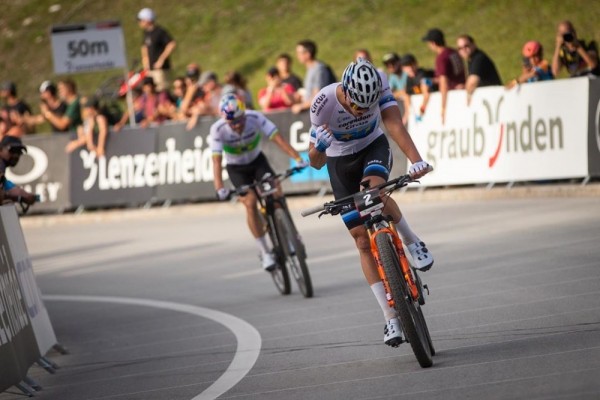 Pidcock has already shown that in Under-23 he was able to win with some ease and just a few days ago we saw him dominate the Leukerbad race where some World Cup heavyweights were present, so we expect to see him fighting for podium places. Van der Poel's MTB performance is a big question mark, as we haven't seen him compete since 2019, the year he won his first XCO World Cup, and he himself has stated that the transition to MTB is the hardest one for him to make. But we are talking about Van der Poel, a rider capable of anything and whose ultimate goal for 2021 is to win the Tokyo Olympics in MTB.
Switzerland's Nino Schurter's best era seems to have ended along with his years of absolute MTB domination, but that doesn't mean anything and if we had to choose just one favourite we'd still go with him. Schurter wants to at least equal Julien Absalon's record of 133 World Cup victories this year and that doesn't seem far out of his reach - will it be in Albstadt?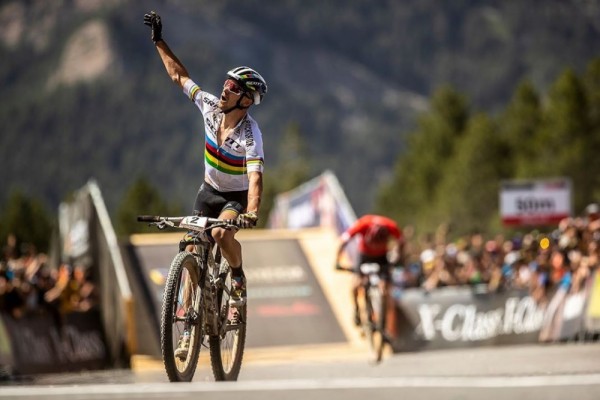 Brazilian Henrique Avancini is still number 1 in the UCI ranking and despite not having had a preseason as he had hoped because he could not leave Brazil earlier to compete in Europe, a few weeks ago in Elba he won a race with Schurter and Maxime Marotte. Avancini is one of the most solid XCO riders of the moment and one of the rivals to beat.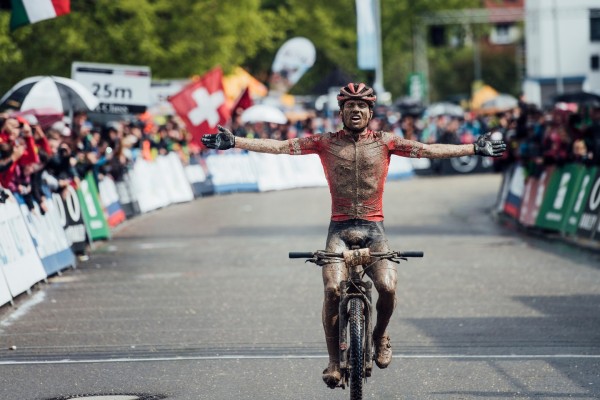 Mathias Fluckiger was the last to win in Albstadt, has been one of the biggest race winners in the pre-season and is a regular on the World Cup podium, it would not be surprising if Fluckiger once again stands out from all the favourites. 
Finally, and leaving out many, we cannot forget Jordan Sarrou. We believe that the reigning World Champion has been the only one to say publicly that Albstadt is the first goal of his season and he is here to win it. Knowing how meticulous he is with his preparation, that was quite a statement of intentions.
Favourites to win the first XCO World Cup of the year
In the women's race, American Kate Courtney (Scott SRAM) won in Albstadt in 2019 and it's a circuit she has a good feel for, and we have seen Courtney very strong in the last pre-season races. But as we say, a lot has happened since that 2019 race and the number of favourites has increased exponentially.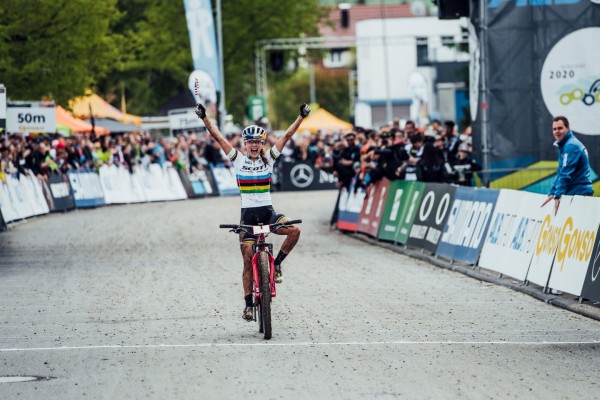 Reigning world champion Pauline Ferrand Prevot does not usually have a great start to the season and it usually takes her a couple of races to reach her top competitive level, but she has had a pre-season with a lot of races and maybe that "warm-up" has already been done this year. She herself has said that her goal is not to go out and dominate in Germany as her performance is still not 100%, but in any race that Pauline starts she is one of the top favourites and Albstadt is a circuit that benefits her.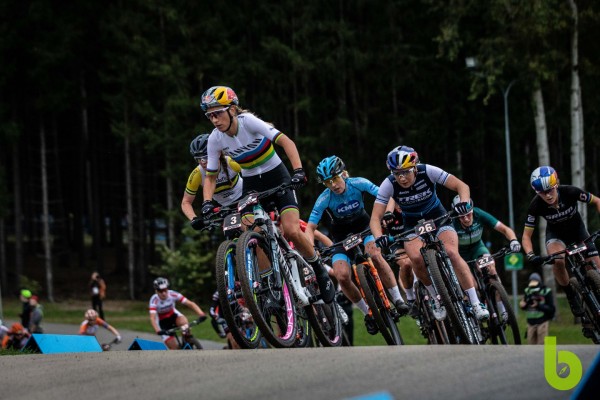 Last year, French rider Loana Lecomte left us all open-mouthed when she won the first elite World Cup in which she took part. This year we have already seen her win with the same authority in the first races she has competed in, so although we are talking about her in third place here, she is undoubtedly the favourite to take the victory in Albstadt.
Young Austrian Laura Stigger took two fifth places last year in the World Cup and will be one of the riders to watch this year, and Dutch rider Anne Terpstra (Ghost Factory Racing) has already finished ahead of Courtney and Stigger this year at the Ötztaler Mountainbike Festival, so we can't leave her out of the list of favourites.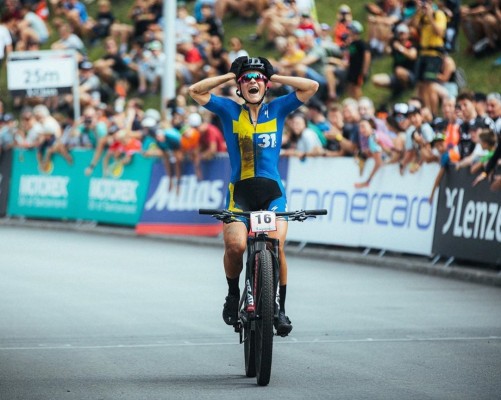 Switzerland's Jolanda Neff was not at her best last season, but it seems that she is gradually recovering her level and this first World Cup will be a good thermometer to check her form.
We can't forget Sweden's Jenny Rissveds, the current Olympic champion has had a very low competitive profile in recent years and yet she was able to win in 2019 a World Cup and a Short Track, we don't know how she will get to Albstadt, but she has been doing a high altitude training camp in Sierra Nevada and the last time she did something like this she took the gold medal in Rio de Janeiro.
Rocío del Alba García reaches her second season in the elite category and although she is still a little far from her main goal, the Olympic Games, the truth is that she has shown a great leap in her performance. In pre-season we have seen her fighting for podiums and victories with some of the best World Cup riders. This year Rocío could be a big surprise.
Schedule of the 2021 Albstadt XCC XCO World Cup
Friday 7 May 2021
17:30 Short Track - Women 
18:15 Short Track - Men
Saturday 8 May 2021
09:30 XCO UCI Junior Series - Men
11:15 XCO UCI Junior Series - Women
15:00 XCO U-23 - Men
16:30 XCO U-23 - Women
Sunday 9 May 2021
11:20 XCO - Women
14:35 XCO - Men
Watch the 2021 Albstadt XCC XCO World Cup live
As every year the XCO World Cup races will be broadcasted live by RedBull TV.
Here are the links to watch each of the World Cup races live online:
07/05/2021 Short Track XCC Albstadt 
09/05/2021 XCO World Cup Albstadt Women 
09/05/2021 XCO World Cup Albstadt Men