What happened during the last World Cup in Albsdtat
This weekend the Albstadt World Cup starts the calendar of the event and we wanted to remember what happened there in 2019, the last one that was competed since in 2020 the UCI cancelled the race and soon we realized that it was not going to be the only one.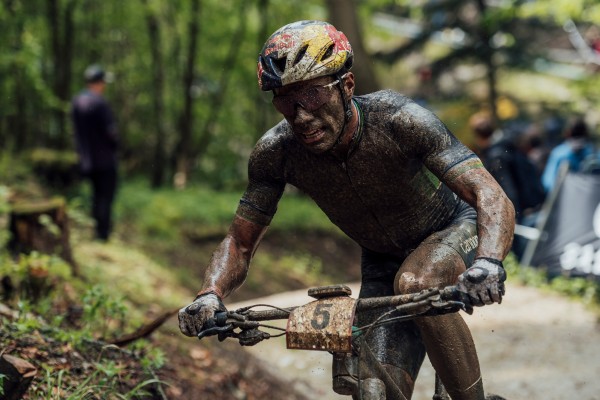 The 2019 World Cup in Albstadt started with critics of the circuit and ended in a storm
In 2019 the cyclists started arriving days before to the Albstadt circuit and what they found was a remodelled track with parts that had large wooden walkways and other elements that according to them denatured the circuit, here you can read the statements of those who criticised the circuit at the time.
But after these initial criticisms, the competition began with the Short Track on Friday, where Mathieu Van der Poel and Kate Courtney won, fulfilling part of the expectations. But Sunday's race still had plenty of surprises awaiting.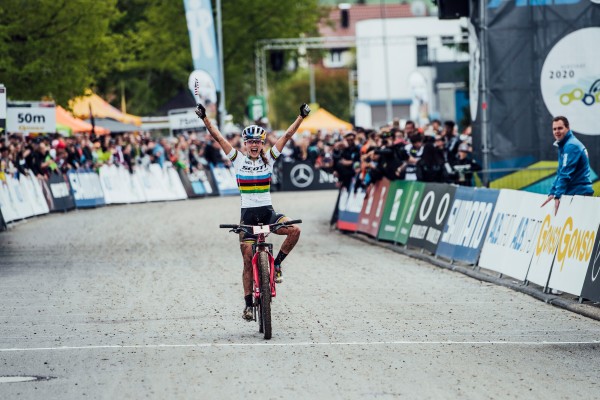 In the women's race on Sunday, Courtney was wearing her world champion's jersey for the first time and led from the start of the race without giving the rest any chance. The American took the lead from the start and reached the finish line without looking back.
But the men's race took place in very different conditions. A rainstorm broke out and the circuit became impracticable in a matter of minutes, which meant that crashes multiplied and sporting conditions changed at every turn.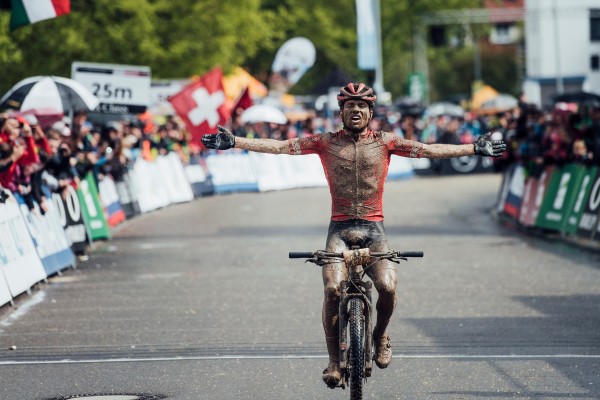 While Schurter and Forster started in the lead, it was Mathias Fluckiger who was able to overcome the elements and win the race, the rest of the riders just struggled to make it to the finish line, those who could.
You only have to look at Van der Poel's face at the end of the race to see how much the riders suffered in this competition.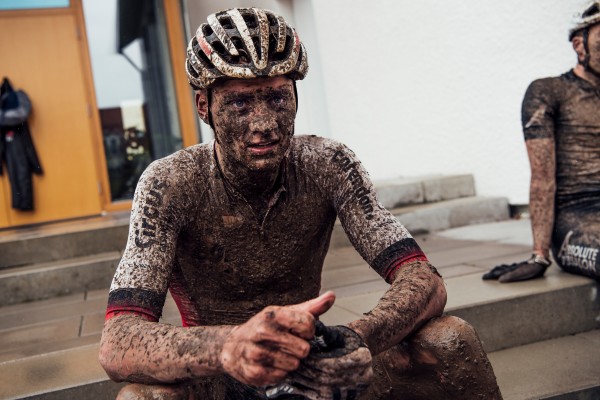 After the race, the Scott SRAM team released a statement on social media showing their anger at the conditions of the course. Ultimately, Lars Forster missed the next World Cup event due to injuries suffered in this race.