The 10 hardest cycling ports in the world
We review some of the history of cycling and add some of the more obscure and unknown cycling. Today we list 10 cycling ports that are simply spectacular.
Cycling ports: history of this sport
There is no great race without a long list of ports and climbs. When the calendar and the route appear, we all look at those ports, we know that the race will be decided there. Today we go through 10 cycling ports that are history above all because of their toughness.
The 10 hardest cycling ports in the world
Angliru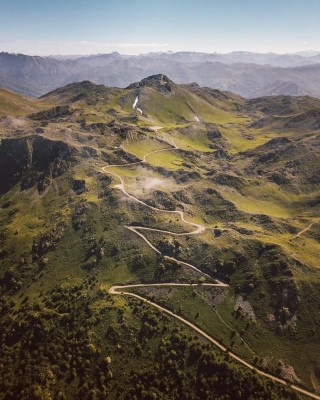 We start on Spanish territory. In the heart of Asturias there is one of the toughest ports in the world. The Angliru, with a distance of more than 12 kilometres in which we save more than 1200 meters of vertical drop with an average slope of more than 10%. Soil in very good conditions and very little traffic for a port that is already mythical. Knowing the climb and choosing the right cadence will be basic to face it successfully.
Scanuppia-Malga Palazzo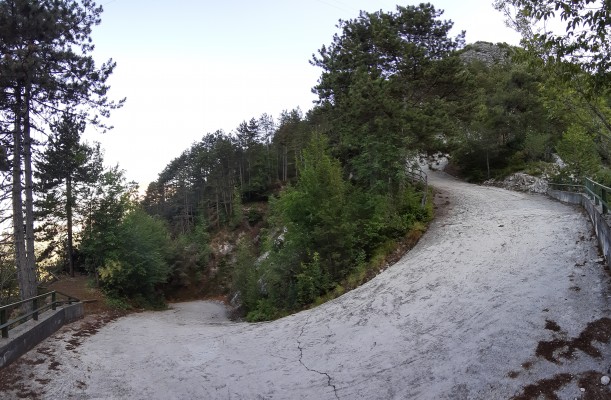 Many consider it to be the toughest port in the world, not only because of its numbers but also because of its conditions. Near Trento, in Italy, it is a somewhat short port, 7.5 kilometres long, but with slopes that even on some ramps touch 45% of vertical drop. This slope is not normal, and you will have to turn and turn to make it smoother. You go up 1315 metres and it has an average of 17%. Not suitable for mortals.
Mortirolo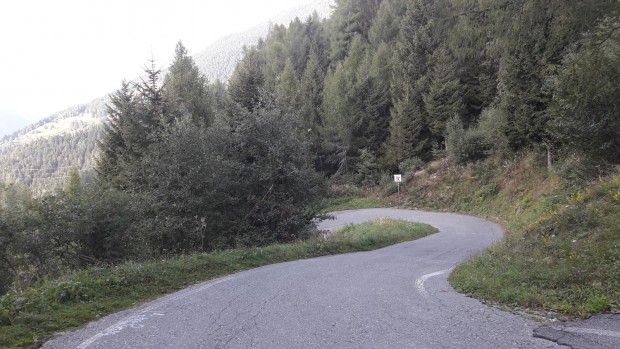 Pure history, also known as Puerto de la Foppa, the Mortirolo reminds us of Pantani almost instantly. This road begins in an Alpine valley, with an accumulated height of 1307 metres and an average of 10.71% of difference in level. More than 12 kilometres in which the average part boots of 20% in some ramps. Since 1994, as we say, it reminds us of The Pirate, although there are many who have made history by crowning it alone in the Giro d'Italia.
Alpe D´huez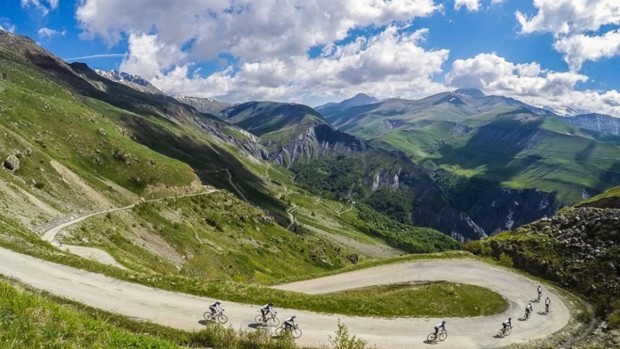 Another mythical one among the mythical ones of the Tour de France. The first time it entered a stage was in 1952 and it was Fausto Coppi who won that climb. From Bourg-d'Oisans you have ahead of you the already famous 21 horseshoe curves that are hardly difficult, because the curious thing about Alpe D'huez is that it has the most hellish ramps at the exit of those turns. Ahead of you, there is a 1073-metre drop in height and an average of 8.19% gradient for its 13 kilometres.
Monte Zoncolan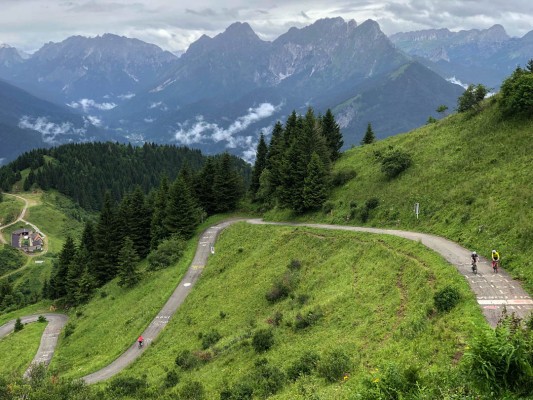 Among the recent or semi-unknown ports, Zocolan stands out. In Udine, Italy, you can climb from two fairly even sides: through Ovaro or Sutrio. But Ovaro is undoubtedly the hardest for cyclists, with 1210 metres accumulated in only 10.5 kilometres of ascent, giving an average vertical drop of 11.5% and a maximum in some points of more than 20%. The good thing is that it is progressive, going from less to more and leaving you with oxygen in the last 3 kilometres to stretch your arms when you reach the top.
Stelvio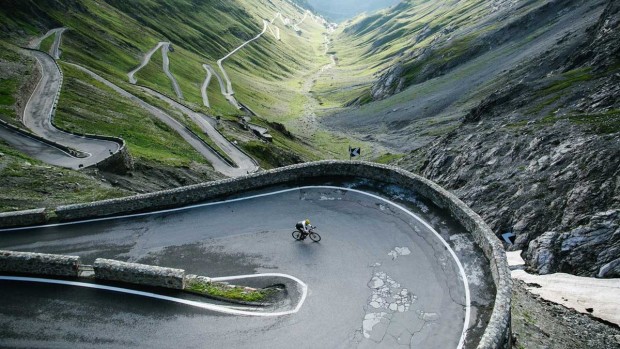 The Passo dello Stelvio is possibly the most beautiful cycle port in the world. Its route, its picture from above is dizzying. The valley below it is spectacular. But of course, it is not a walk, far from it. It is at a very important altitude, well above the rest: 2757 metres, so much of the route is done above 2000 metres, with the least amount of oxygen that this entails. Located in Italy, in the Eastern Alps, it is the highest paved road and is only surpassed in the mountain range by the Col de I'lseran. It is very long, 24 kilometres with an average of 7.6% and 1560 metres accumulated. The views are well worth the effort. Special category, of course.
Monte Crostis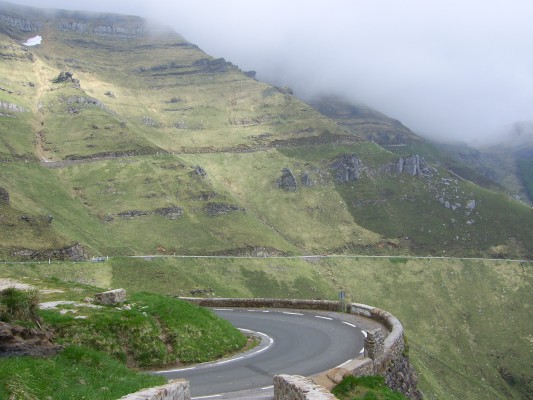 In 2011 the Giro cancelled its climb in order to protect the race. This fearsome mountain port is certainly dangerous and its asphalt is not the best. That stage 14, of which many cyclists had already warned of recklessness, was a hallmark that makes Monte Crostis even more interesting. At the eastern end of the mountain, it ends at 2251 metres after 15.5 kilometres of ascent, with an average of 9%. This is almost 1400 metres accumulated.
Hardknott Pass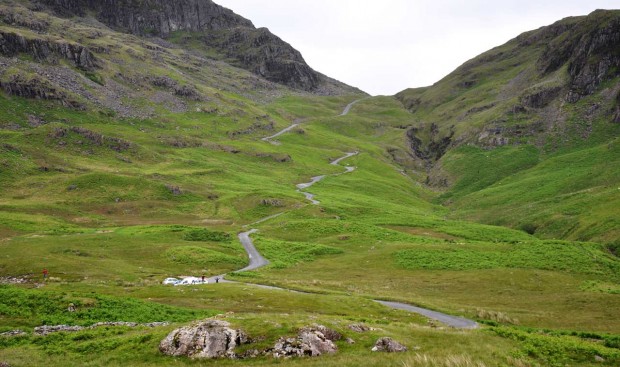 This mountain pass is in England, which is a surprise because we often think that there are no ports beyond the Alps or the Pyrenees. The road from the lakes to West Cumbria is perhaps the hardest stretch in the world. Short, but outstanding. Its maximum gradient is 33%, but it climbs only 400 metres. Just because it's short doesn't mean it's not hard.
Paso Internacional Los Libertadores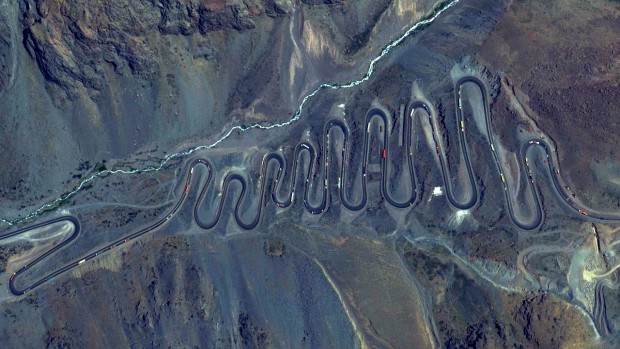 It is one of the most recognisable photos of the world's cycle ports. El Túnel del Cristo Redentor, as it is also known, makes you want to pray and have faith. In the Andes, between Argentina and Chile, this port has gained fame for its Chilean face, in which the dozens of 180-degree horseshoes make it unmistakable. The most incredible thing: that final tunnel, more than 3 kilometres long at more than 3170 metres above sea level.
Mont Ventoux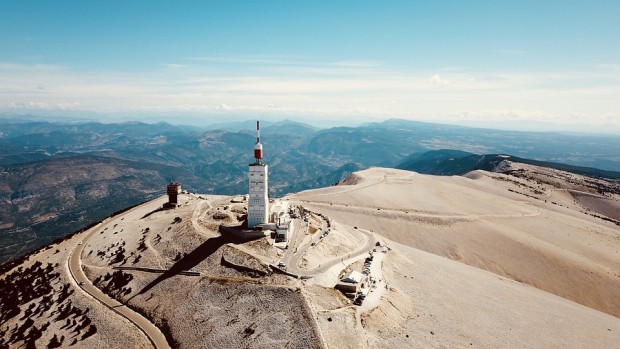 Somewhat forgotten, the Mont Ventoux remains as a real challenge. A cycling port of more than 21 kilometres, with a cumulative height of nearly 1600 metres and an average of 7.5%, is not open to debate. You are going to squeeze your body. In the French Provence region, the Ventoux does not deceive, it is windy, which adds to the complications of its ascension. An otherwise iconic climb, with that tower at its summit and that winding slope in its quest. If the wind is blowing, which can do so at up to 320 kilometres per hour, it better be in your favour.