Where and when to watch the Red Bull Rampage 2021
It's been over a year since the last edition, but Red Bull Rampage is finally back and celebrating its 20th anniversary. The Red Bull Rampage 2021 will take place on Friday 15th October and here's where to watch, times and participants.
Red Bull Rampage 2021: timetables and where to watch it
Every 2 years the Red Bull Rampage changes its venue and in 2021 the Red Bull Rampage will move away from the last two editions, always in the Utah desert, to return to the area where it was raced in 2016 and 2017. A more rugged area where the lines become more direct and wild.
The Red Bull Rampage 2021 programme follows the traditional one-week format where Monday, Tuesday and Wednesday riders and their teams design and build sun lines. Thursday is the testing and training day, and Friday brings the action.
Watch the Red Bull Rampage 2021
The competition starts on Friday 15th October at 19:00 (CET), there will be two heats and the entire race can be followed live online on Red Bull TV. Below is the schedule for Latin America.
WATCH HERE from Friday at 19:00.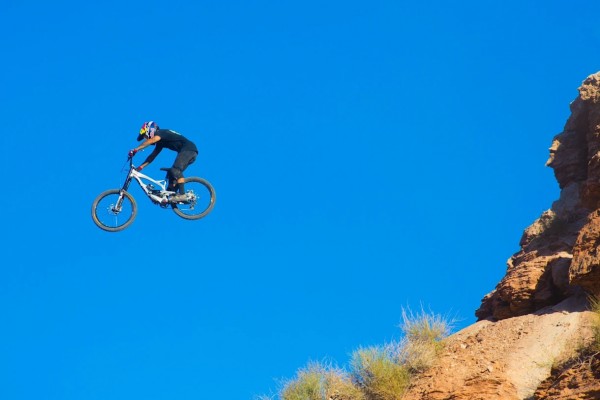 Red Bull Rampage 2021 Schedule - Friday, October 17
Spain – 19:00
Mexico – 13:00
Argentina – 15:00
Colombia – 13:00
Peru – 13:00
Chile – 15:00
Venezuela – 13:30
Ecuador – 13:00
Uruguay – 15:00
Bolivia – 14:00
Costa Rica – 12:00
Brazil (Brasilia) – 15:00
Cuba – 15:00
El Salvador – 12:00
Guatemala – 12:00
Honduras – 12:00
Nicaragua – 12:00
Panama – 13:00
Paraguay – 14:00
Participants
In 2021 the event will have fewer participants than usual, but the level will still be very high with up to 5 winners of the event (in 10 editions) on the start list.
Ethan Nell
Tyler McCaul 
Vincent Tupin
Carson Storch 
Kurt Sorge
Brandon Semenuk
Andreu Lacondeguy
Brage Vestavik 
Cam Zink
Acertijo Jaxson
Thomas Genon
Reed Boggs
Kyle Strait
Tom van Steenbergen
Szmon Godziek
Here are 20 moments that have made Red Bull Rampage history.