Roglic wins and Eiking keeps the red jersey
A very beautiful stage 11, with an uneven terrain and a couple of walls in the final part that invited the breakaway and the attack. They arrived united, at least the favourites, and in the last kidney punch Roglic won against a very brave Enric Mas. Both caught Nielsen with 200 metres to go.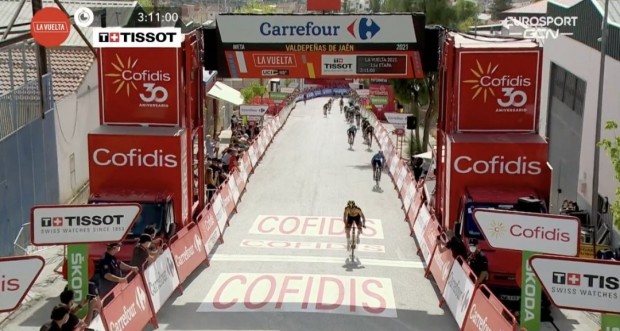 Constant breakaway attempts on stage 11
A return to tranquillity and predictability in stage 11 of La Vuelta a España 2021. A stage starting in Antequera and finishing in Vadepeñas de Jaén that went from less to more. A first part with a couple of minor climbs, and a finish very worthy of a spring classic, since from Priego appeared a terrain full of steep slopes with a final ascent to Locubín, a second category mountain pass when 125 kilometres were already in the legs.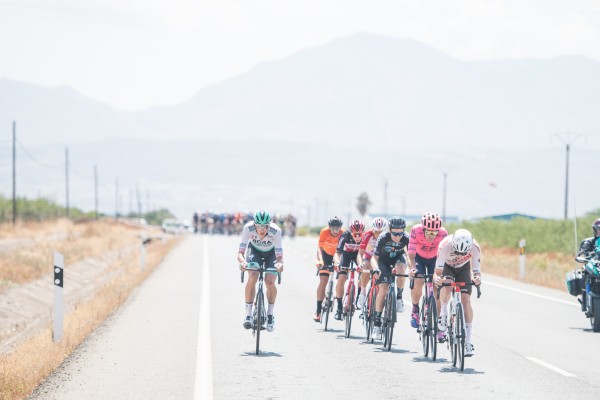 That finish ended a little later, at 133 kilometres, in Valdepeñas, with another small ramp that prevented sprint attempts. In the mind's eye, everything that happened yesterday, which was a lot. The change of leader, Roglic's axe and the Slovenian's crash on the descent without serious consequences, aspects that leave this Vuelta very exciting.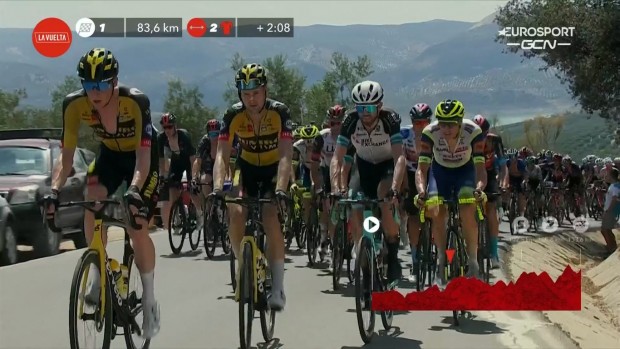 Today, once again, there was an attempt at a breakaway as soon as they started. It lasted 14 kilometres, but it opened the bottle of essences. Everyone wanted to try their luck on a stage that invited a breakaway finish. After these false steps, the peloton was still compact after 20 kilometres, but the attempts did not stop. There was a five-rider breakaway: Lastra, Bou, Cort, Vanhoucke and Planckaert, who took two minutes but went no further.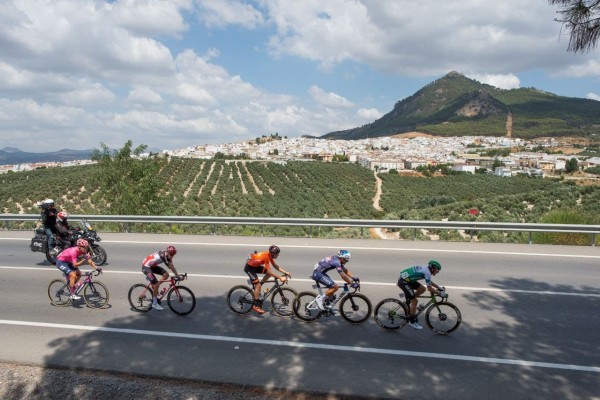 Meanwhile, incidents in the peloton: minor crashes, one of them involving Landa, who is having a Vuelta 2021 to forget.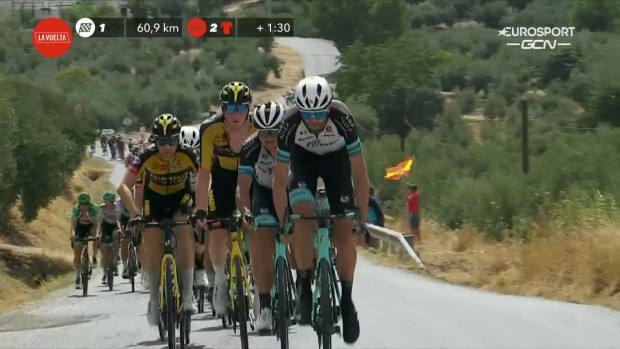 With 60 kilometres to go, with a minute and a half to go, the breakaway did not have it all its own way. It was not one of the mountain stages marked in red on the calendar, but the finish was a dream finish.
Nielsen stays close but Roglic wins
The escapees managed to reach 25 kilometres to the finish line with just over a minute, an advantage that Movistar and Astana tried to reduce so that many of their riders, with the ideal profile for that finish, could fight with options for the victory in stage 11.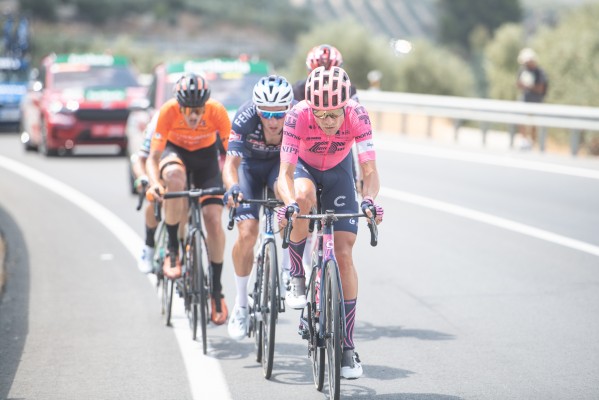 At that point, we reached the final part, Locubín, a short pass of just under 9 kilometres with an average gradient of 5%. Cort Nielsen, who is having a great Vuelta, understood that it was time to try to go solo and so he did. He started pedalling like a titan and kept the gap to the breakaway at 30 seconds and to the peloton at 45 seconds. The advantage was still controlled as it was going downhill, but there were only 10 kilometres to go and Nielsen could smell blood. The favourites, all together in a peloton in which they kept the air.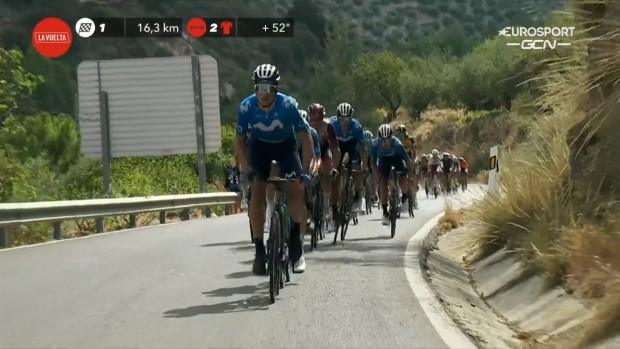 The road was not in the best condition, neither in terms of asphalt nor cleanliness after the rains of the night, and that, especially seeing how Roglic went to the ground yesterday, encouraged all possible caution. Nielsen reached the final ramp with a lead of about 30 seconds. It seemed enough when there were only a couple of kilometres to go, but the hardness was too much and that advantage might not be enough. There were doubts about whether Nielsen could win and whether anyone would try to attack in the group of favourites. In between, David De la Cruz tried to catch Nielsen first.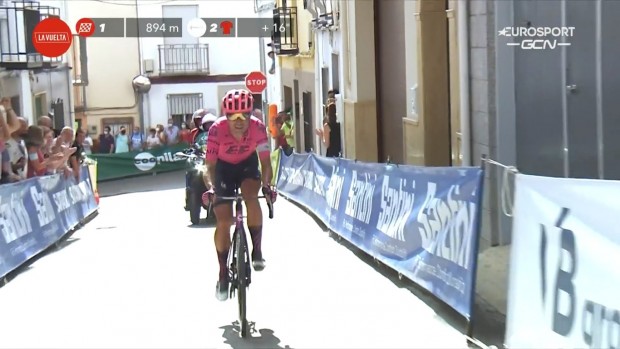 Nielsen entered Valdepeñas like a demon, with a 15-second lead and a very hard 1 kilometre ahead. But it was the last kilometre, so the Dane was pulling without a breath. They were going to catch him. And they caught him. Enric Mas and Primoz Roglic were the strongest. The Slovenian won in the final pedal stroke, but a great Enric went in with him. Nielsen, for his part, was left with honey on his lips.
STAGE 11
Roglic, P. (Jumbo Visma) | 3:11:00
Mas, E. (Movistar) | +3
López, M.A. (Movistar) | +5
GENERAL RANKING
Eiking, O.C. (Intermarché) | 41:48:57
Martin, G. (Cofidis) | +58
Roglic, P. (Jumbo Visma) | +1:56