This is the technology behind the new SCOTT Solace eRIDE
The new SCOTT Solace eRIDE has brought us a new ebike concept that combines a gravel bike and an endurance road bike in the same frame, very light and reactive, depending on the set-up. A perfect combination that could be the beginning of a new segment.
Behind this concept there is a lot of innovation and applied technology that SCOTT explains in a simple and clear way in this video.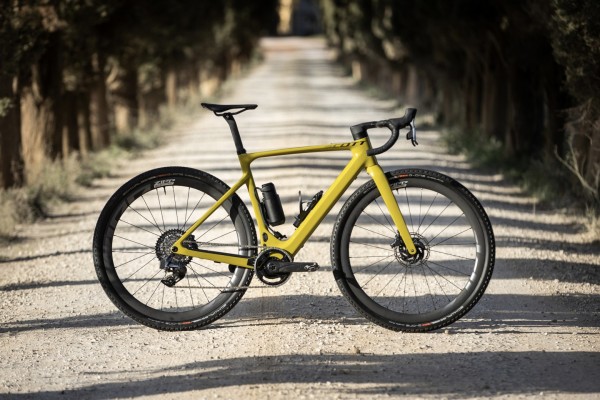 Video showing the technology behind the SCOTT Solace eRIDE
From the geometry and frame inherited from the SCOTT Addict Gravel to the revolutionary TQ HPR50 electric system, the new Solace eRIDE has been developed to go anywhere on one bike. Even its motor and light weight allow you to ride it "off" and even forget you're riding an electric bike.
The new Solace eRIDE is available in 6 different set-ups, all with carbon frame, and starts with the Solace Gravel eRIDE 30 from €5,999, here you can see the full range and set-ups.