Fabio Wibmer - Video Game: a video you can' t miss
Austrian cyclist Fabio Wibmer has just launched a new history-making video. Inspired by the video game Grand Theft Auto, Wibmer becomes the protagonist of a story where we can see some of the most radical tricks of the moment.
Jumping off a cliff, landing a backflip in the middle of a staircase, rolling over the edge of a dam or falling into a pool from a rooftop are just some of the images you can see in Video Game.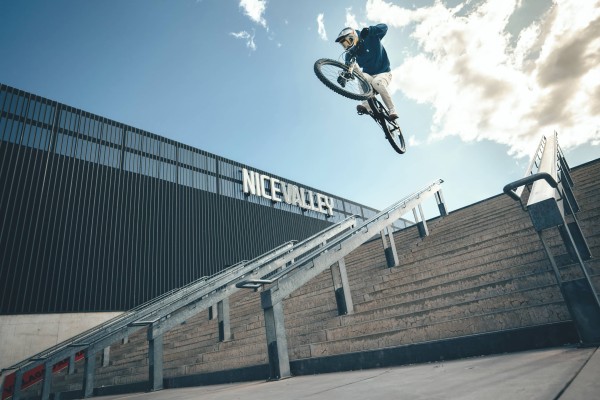 Fabio Wibmer in Video Game
Here you can see the Canyon Torque CF special edition, one of the 3 bikes Wibmer uses in the video.